It can be useful to download videos and GIFs from Twitter threads while following them. DownloadThisVideo is a free service that can download these from Twitter.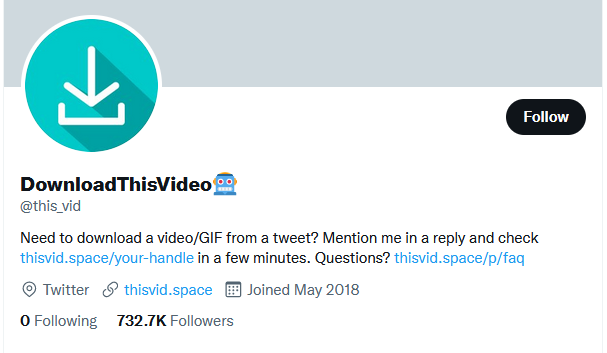 To use it, simply mention the DownloadThisVideo Twitter id @this_vid in the reply to the videos or GIFs posted.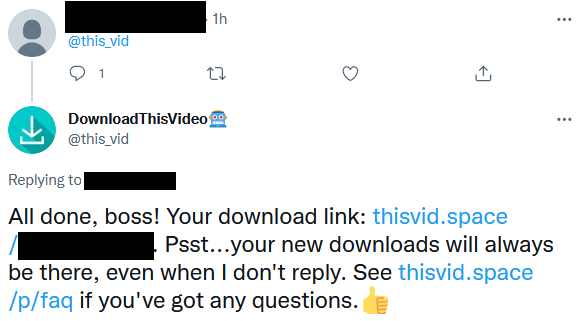 The videos and GIFs will then be available to download or save from the following URL format: thisvid.space/your Twitter id.
Once the download is requested, wait for the confirmation, and then check the URL. It will have all your requested videos or GIFs listed which you have requested through @this_vid in the past 48 hours.
Do note that this is a public URL and is accessible by anyone.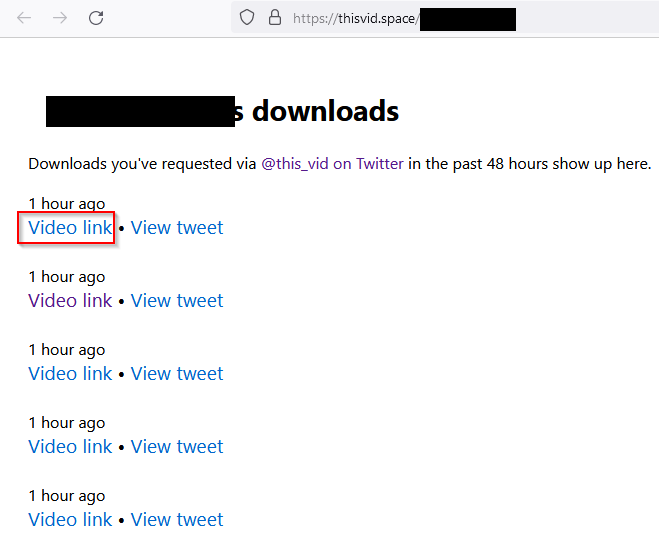 To download the video, click on the Video link option. This will open the Twitter video in a new tab.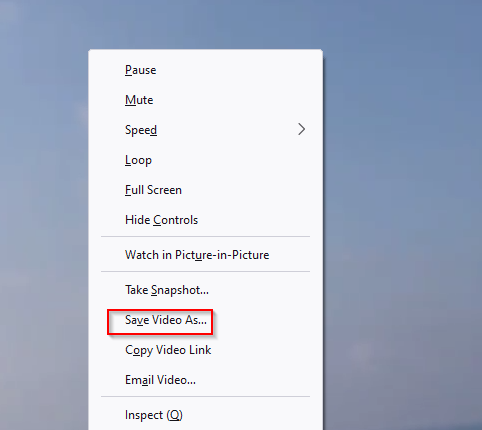 Then, you can right-click and choose Save Video As to download it.
Overall, DownloadThisVideo is a useful Twitter service if you use Twitter a lot and need to download videos and GIFs often while logged in.
There are other services too like Twitter Video Downloader that require no login and you can still download videos and GIFs. These directly convert a given video link from Twitter as a downloadable video.
All done.