Just as with Windows, you can change the default application settings in Linux Mint too. This is especially useful for multimedia files like WebM which by default open in a browser instead of a multimedia player.
In this example, the default application for WebM files is changed to the VLC player.
Here is how to change these settings:
Right-click the file type whose default app settings are to be changed. Choose Open With > Other Application.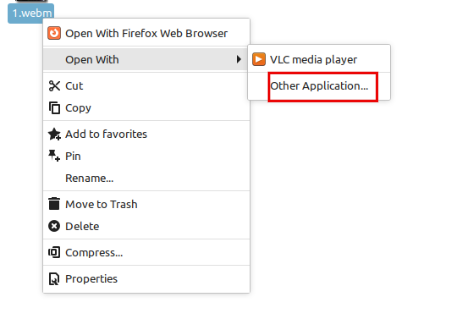 The Open With menu lists the default application for the selected file type.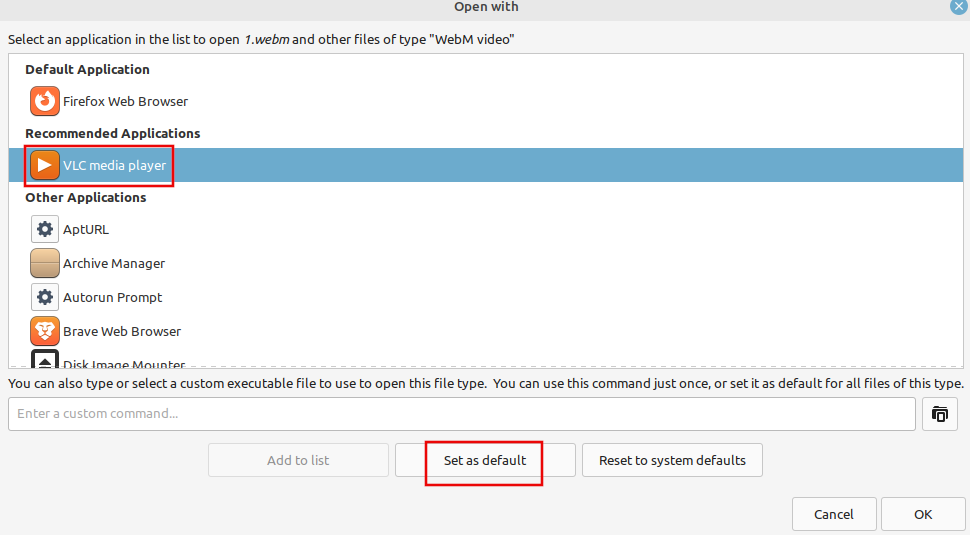 There will be a list of recommended apps which can be set as default for the file types. Choose VLC media player and click on the Set as default button. Click OK to save the changes.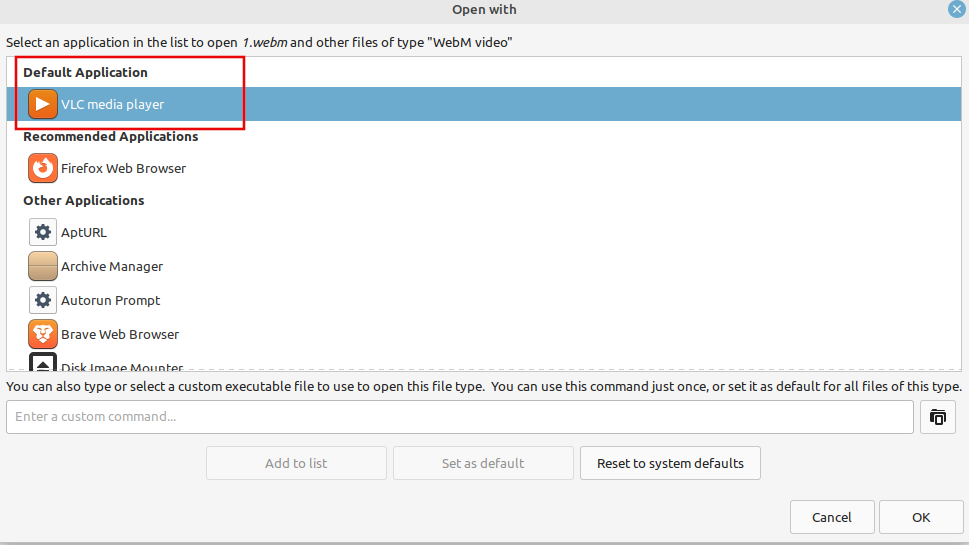 The Open With menu now will show the VLC player as the default app. Also, if you want to reset the settings to the system default, click on the Reset to system defaults to roll back to the original ones.

All done.