When browsing websites using Firefox, some of these will display the web pages in their custom fonts. This can be disabled so that all web pages are always displayed in your preferred font.
Here is how:
Access Firefox preferences by typing in the address bar:

From the General tab, on the right-pane, scroll down to the Language and Appearance section.

Then click on the Advanced button.
This will show the different fonts set for various styles. To disable custom fonts for websites, uncheck the option Allow pages to choose their own fonts, instead of your selections above.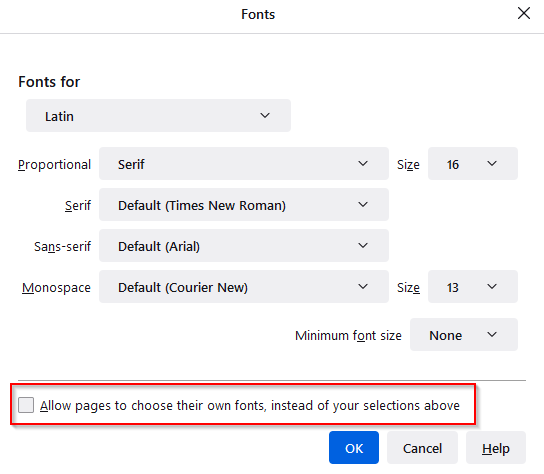 Click on OK to save the changes.
From now, all the websites in Firefox will show webpages based on your preferred fonts if set, or the default selection from the font settings.
Happy browsing.