Hypnotix is a streaming IPTV player in Linux Mint by which you can watch free TV channels from different countries. All the content is freely and legally available, and you can choose from a list of channels to watch.
Using Hypnotix:
Here is how to use it:
(This example uses Linux Mint 20.3 Cinnamon edition which has a few updated Hypnotix features like the search function.)
Go to the menu and choose Sound & Video > Hypnotix.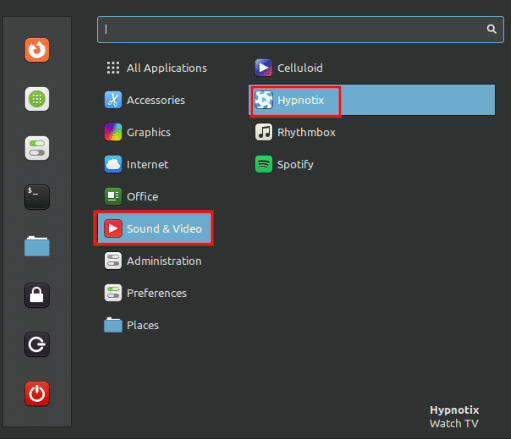 It will launch Hypnotix. There are three sections: TV Channels, Movies, and Serials.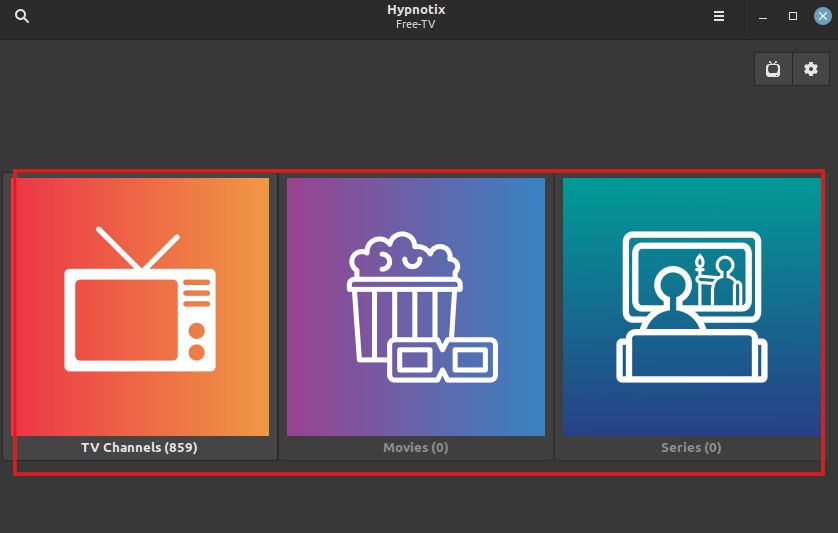 Only the legally free-to-stream content is supported by Hypnotix. To browse the channels, click on the TV Channels button. It will show a list of different countries and the number of channels available to watch from each of them. Choose as needed.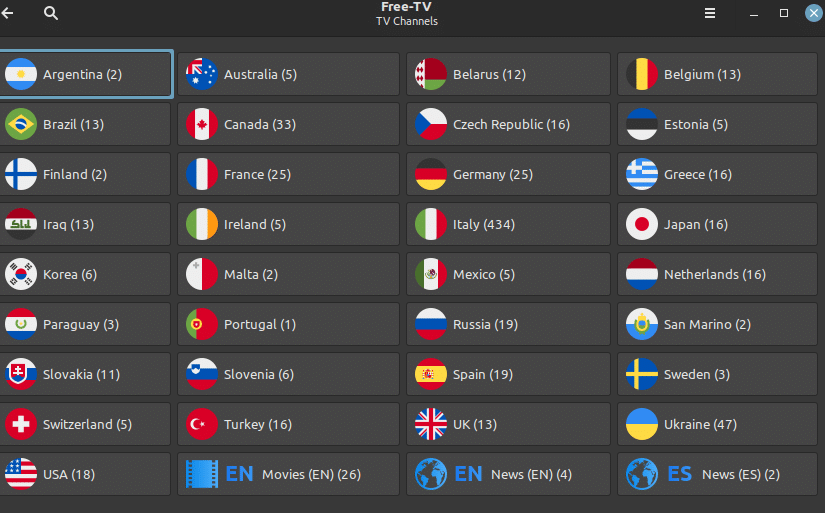 The left pane then will show the available channels from the selected country. Click on them to start viewing.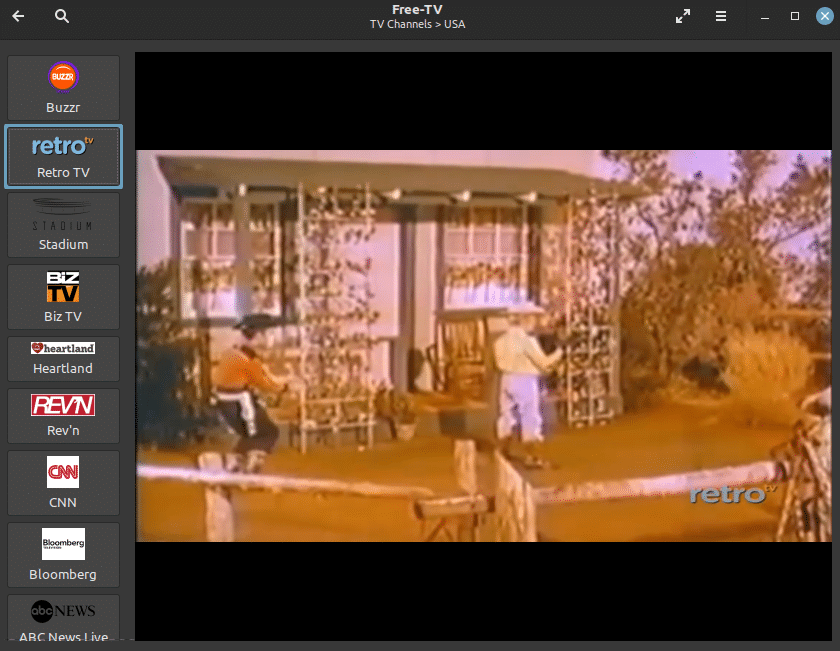 You can also use keyboard shortcuts. They are listed by clicking on the rectangle menu from the top-right.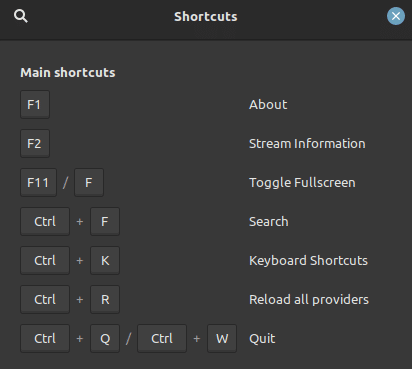 To search for a specific genre, channel names, or shows, use the search button. The matches will be displayed if the content or the channels are available.

Settings:
To configure Hypnotix settings, click on the gear icon from the main window.

These settings are of three categories: Playback, Network, and Preferences.

Playback: Change the supported playback type from here.
Network: This is for changing the user-agent if needed as Hypnotix by default uses the Mozilla Firefox user-agent to fetch and stream the content.


Preferences: Toggle the dark mode from here.

By default, Hypnotix uses Free-TV as its IPTV provider. You can add a new provider or remove the default one if needed.  From the Channels, click on the Add a new provider button.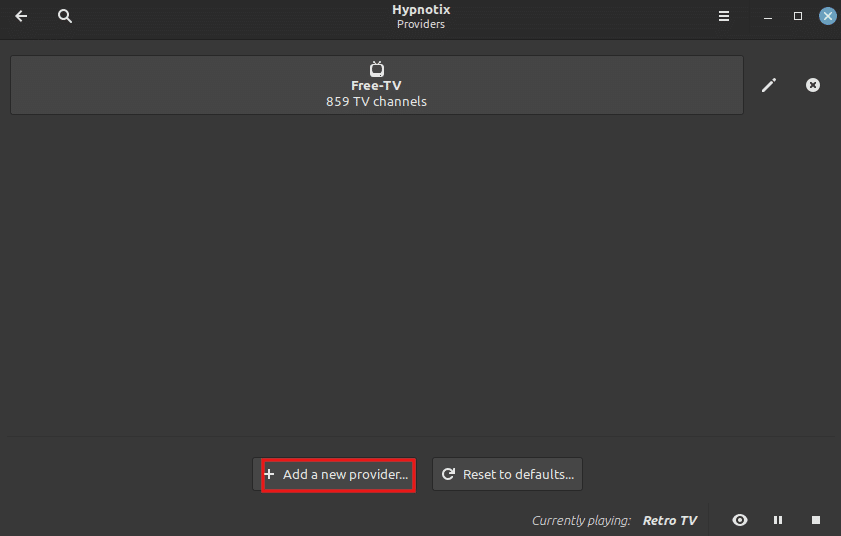 Then, enter the provider name, the type, and the URL for it.

It is a lightweight and easy-to-use IPTV player in Linux Mint by which you can watch various channels from around the world including news.
Happy viewing.