Wayback Machine is a great source for Internet archives. You can go back in time to see how the websites looked or evolved over the years.
It has a Google Chrome add-on too that is available. So there is no need to open a new tab for Wayback Machine every time and look up from there.


Download and install the add-on from the Web Store here.
After it is installed, pin it next to the Chrome address bar using the Extension icon.

Using the Wayback Machine add-on is easy. Click on the add-on icon. It will show a pop-out menu.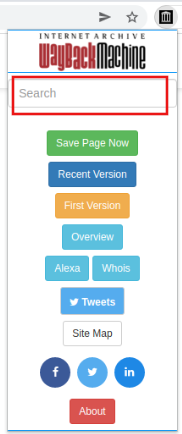 To look at the archives of any website, enter the site name in the search box. There are also different tools like whois and Alexa statistics that you can use through this add-on.
Using Wayback Machine add-on:
To see how a website looked during the initial years, click the First Version button. This will open Wayback Machine in a new tab directly with the results.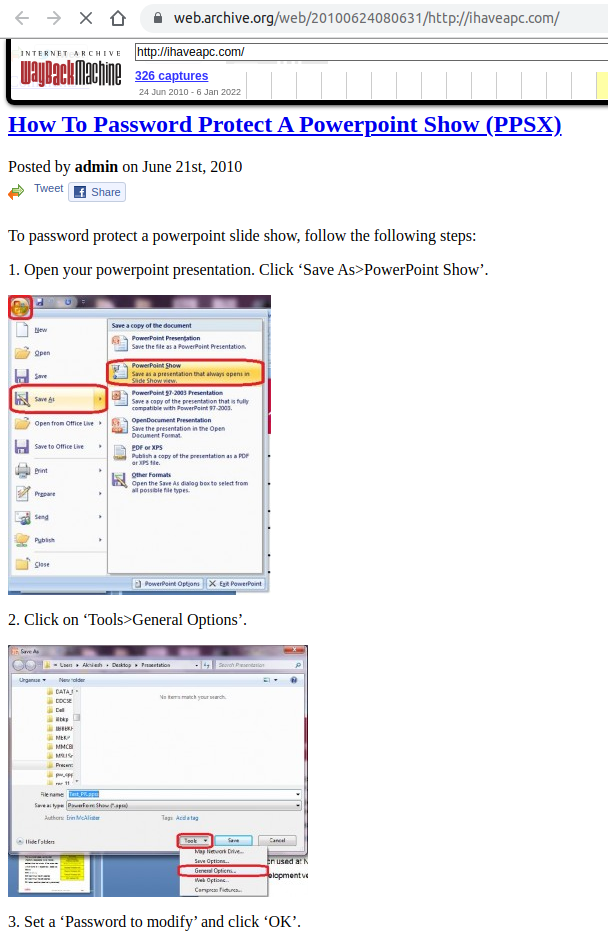 To see the latest version of a website, click on the Recent Version button. To save the current web page, click on the Save Page Now button.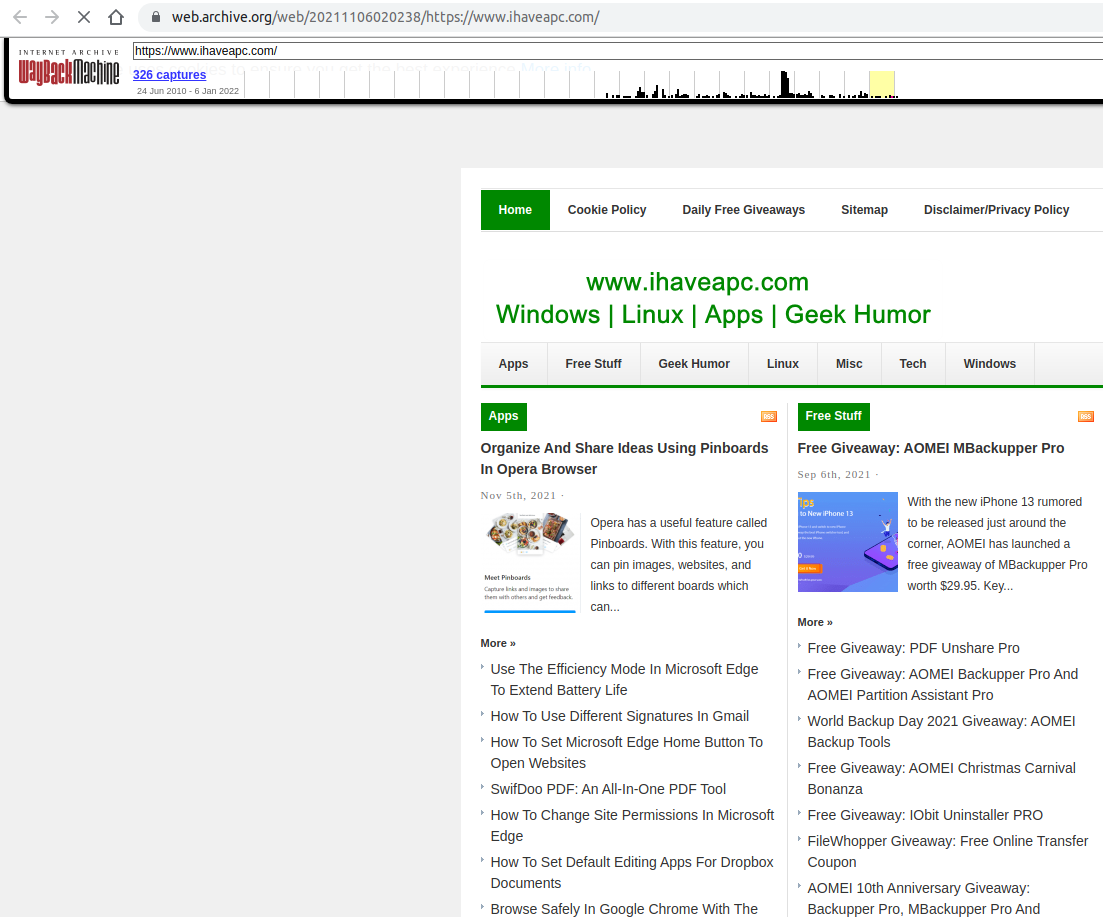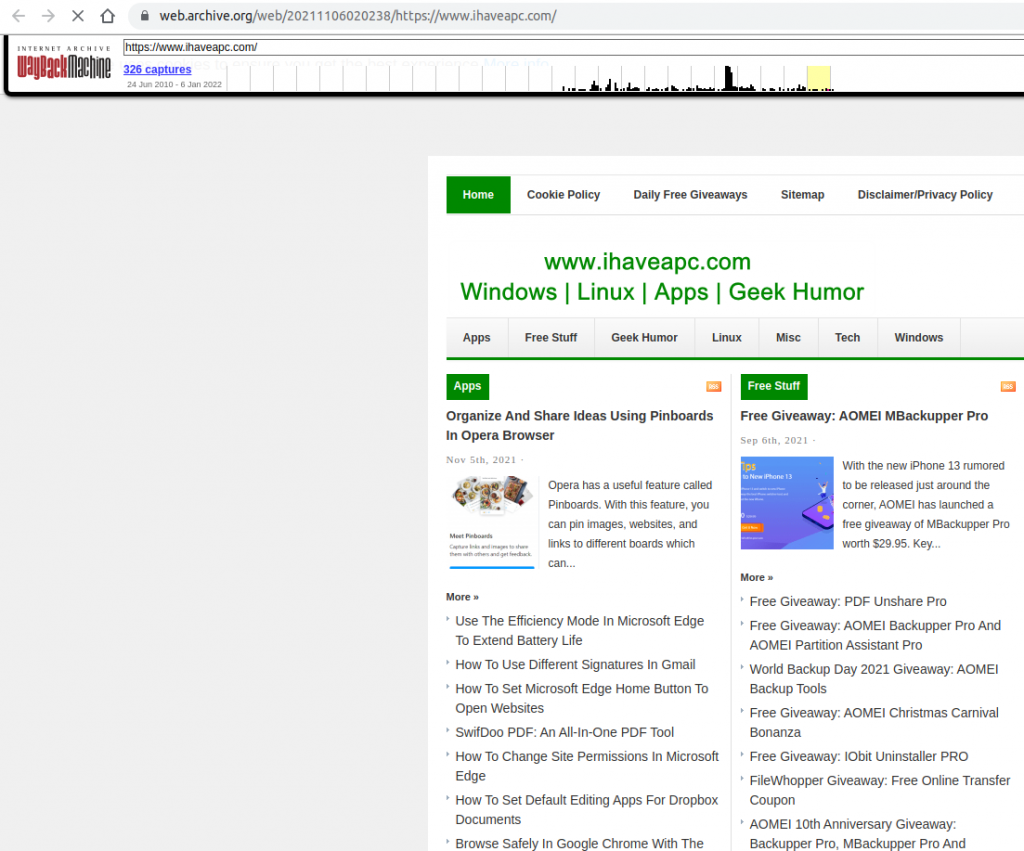 The number of captures listed at the top shows the snapshots of the particular website saved by Wayback Machine during different periods.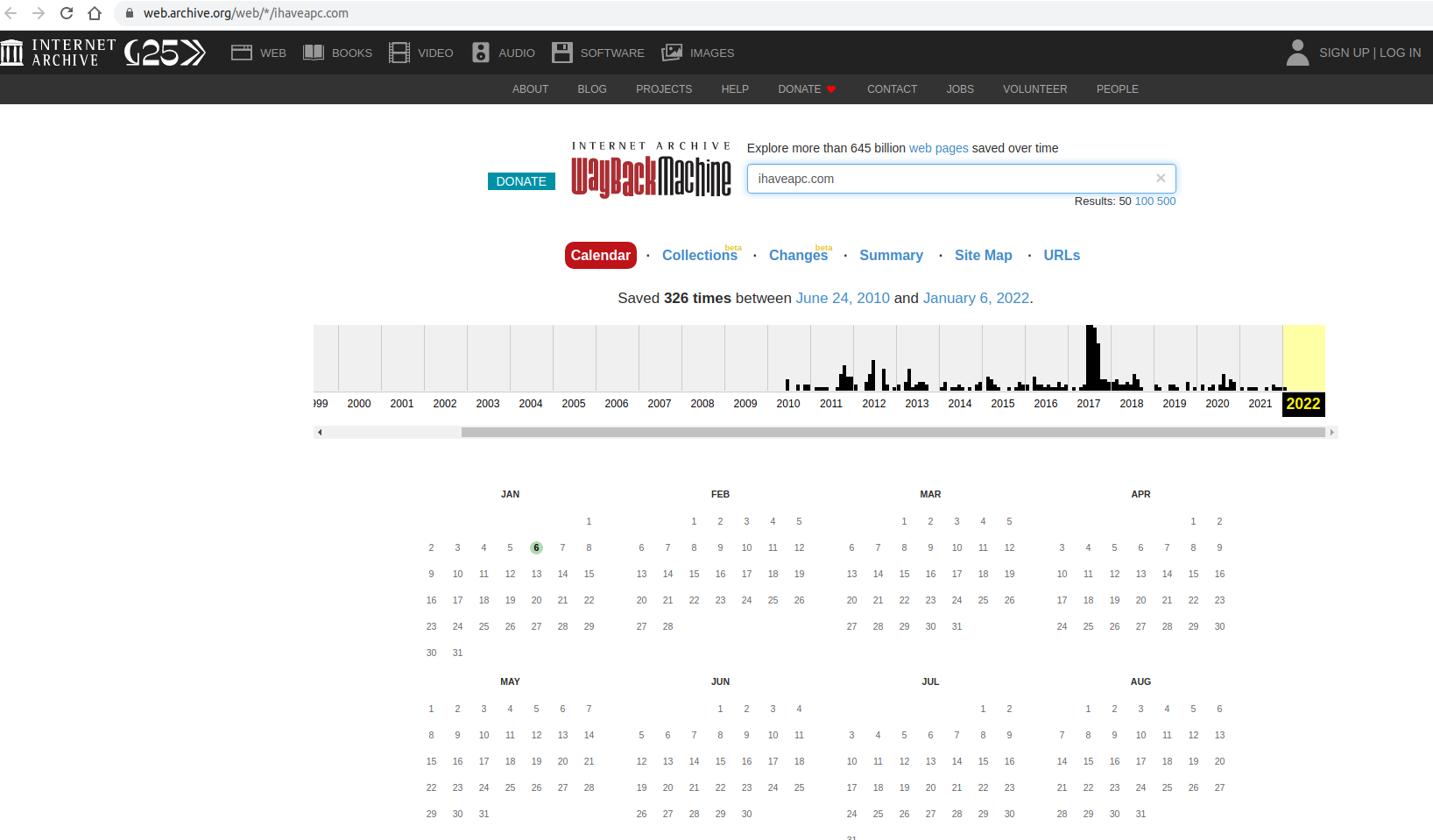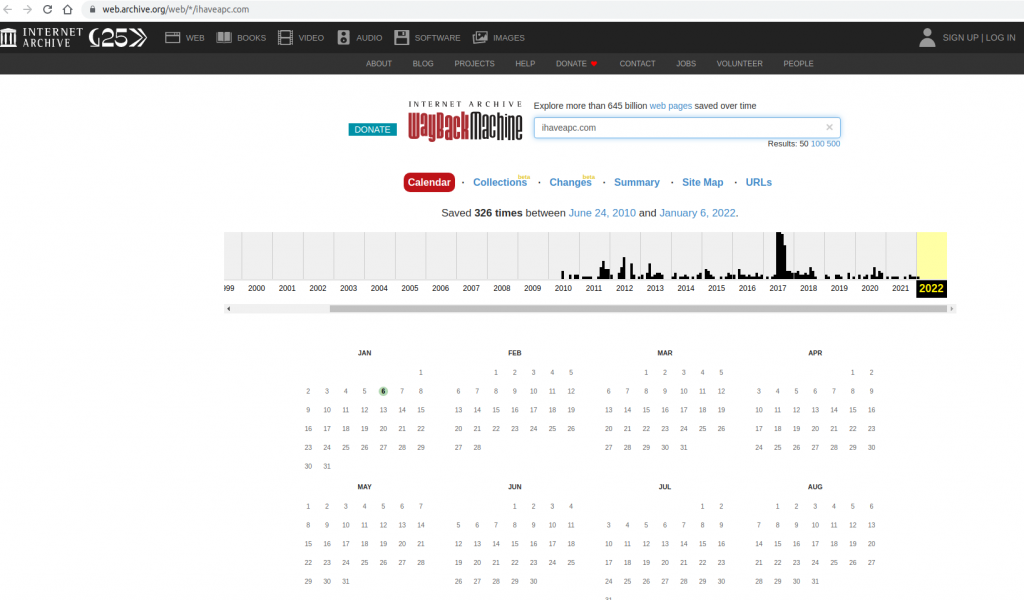 You can also right-click the add-on icon and directly use the First Version and Recent Version options.
Configuring settings:
To change the add-on settings, click on Manage extensions.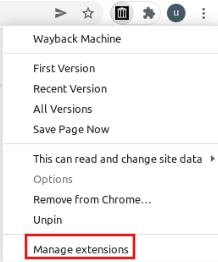 The add-on can be enabled in the Incognito mode from here. Also, the default behavior is that it is active only on click. This can be changed to all the sites or only specific ones.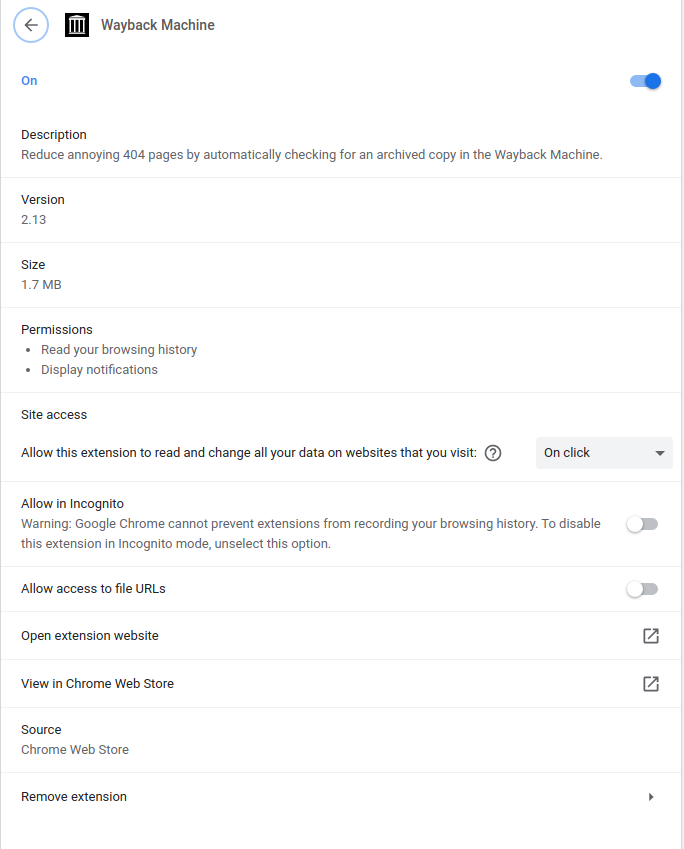 It is a useful Chrome add-on that makes accessing archives for different websites easier and also takes you on a trip down the Internet memory lane.
There are other services like TheOldNet that you can use too.
Nostalgia. 🙂
All done.