Linux Mint has an option of directly generating and uploading the system/hardware information details online. What it does is create an online link or a 'paste' on termbin. This is useful when you need to share it for troubleshooting purposes.
Here is how to use this feature:
(This example uses Linux Mint 20.2 Cinnamon edition).
Choose Preferences > System Settings from the menu.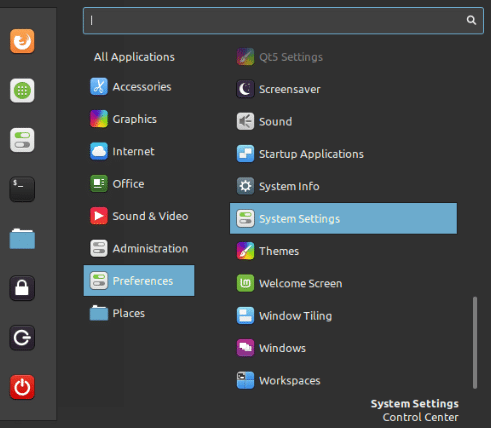 Then select System Info.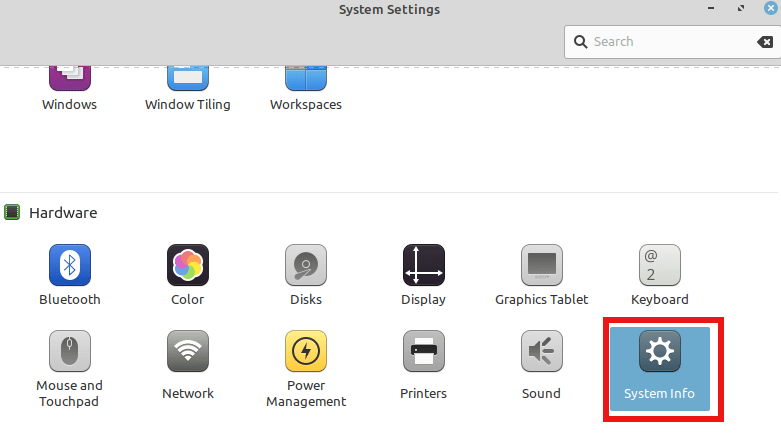 It will display the System Info menu. It will have various details listed like Operating System, Processor, Memory, Hard Drives, and Graphics Card. To upload this to termbin, click on the Upload system information button.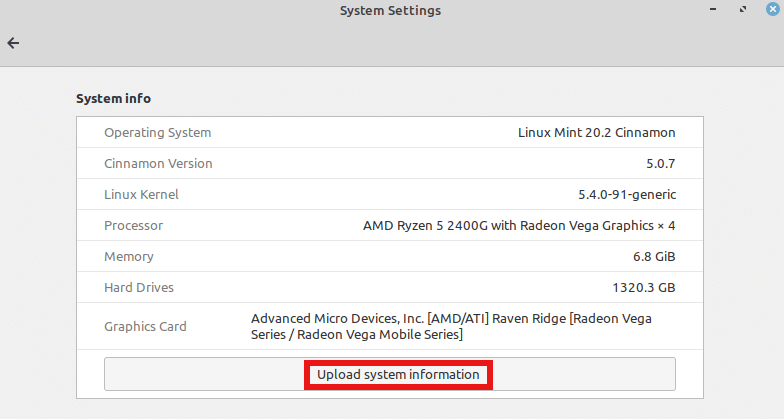 A browser window will display the detailed system information as a termbin link. You can then share this URL for troubleshooting and diagnostics.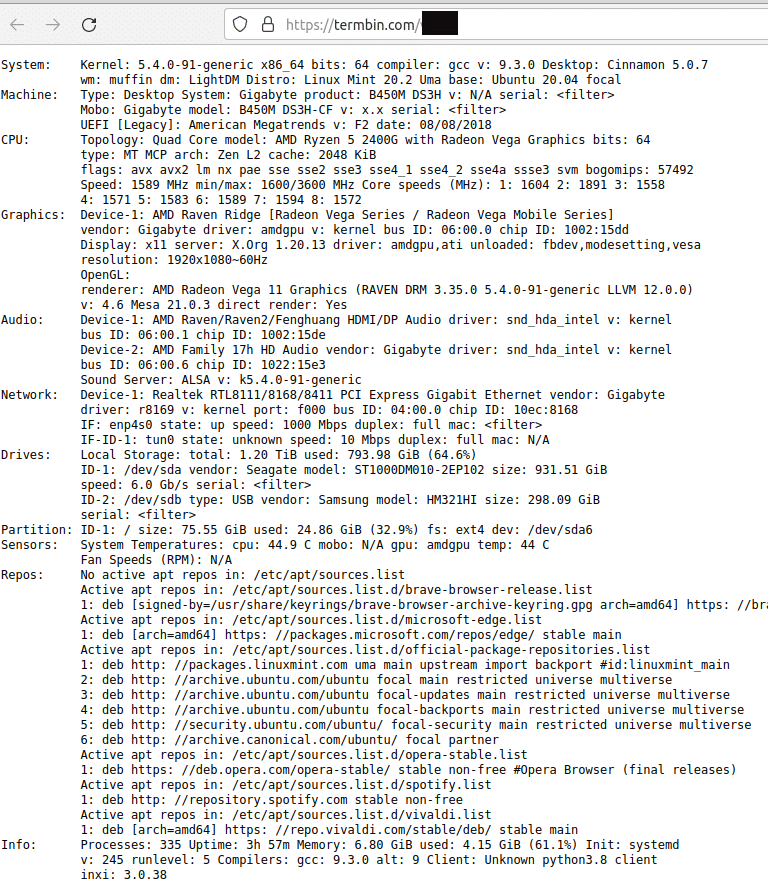 The online validity of this link or paste is one month, after which it is auto-deleted. It is also useful to keep this information for reference.
Besides this, there are other useful command-line tools like inxi that too can generate a system information report.
All done.