Madden NFL 22 is one of the most popular games from the franchise that has been a blast on consoles, but many people are surprised to find that Madden 22 also has a thriving PC community too.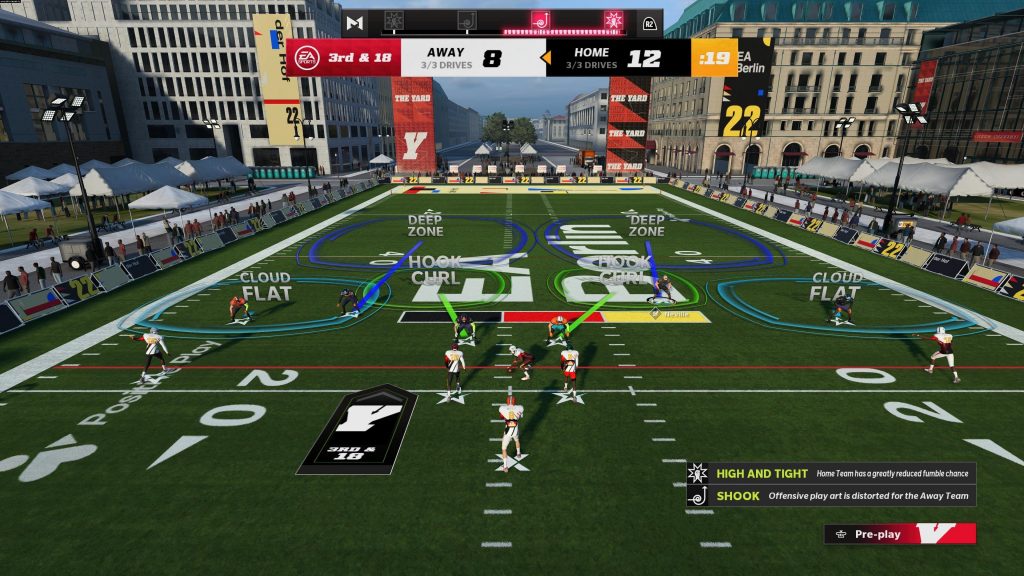 The game came out last year, and there are plenty of things that are changed apart from the game mechanics, and feature enhancement, the game received a big visuals upgrade. You can still play with stars like Tom Brady and recreate some of these amazing records he has: edge.twinspires.com/nfl/15-super-bowl-records-held-by-tom-brady/
However, due to the large game and quite a significant system requirements, many players have been experiencing lags or stuck at loading screen issues.
With that said, in today's article we will learn more about what PC requirements you need to run Madden NFL 22 smoothly and how to set up the best graphics settings for the ultimate experience.
Minimum System Requirements for Madden NFL 22
Even though the game came out only a couple of months ago, it doesn't require you to have an ultimate gaming PC to run it smoothly. In fact, you'll only need:
CPU: Intel i3 6th generation or AMD Athlon X4 880K or above
GPU: NVIDIA GTX 660 or AMD RADEON 460 or above
RAM: At least 8 GB of RAM
STORAGE: Minimum 50GB of free space
OS: Windows 10 64-bit or above
When it comes to the processor, EA recommends the versions we stated or better just because games like Madden 22 tend to be CPU-centric, and simulations and execution in-game need a bit of processing power. In other words, if you are experiencing some lag or long loading, then your CPU might be the problem instead of your graphics card.
For a smoother experience, it is recommended that you have Intel i5 3rd generation.
The graphics card also plays an important role in running Madden 22, which is why you need to have any GPU that supports at least a DirectX11 or higher. But hope is not lost if you have a less powerful graphics card since you can tune down the settings and still enjoy a smooth gaming experience.
Even though the minimum RAM requirements are 8GB, EA recommends at least 12GB of RAM for a smoother experience. With that said, you need to be careful about the performance of your RAM since it needs to be at least DDR4 with 3,200MHz. Fortunately, RAM memory is not very expensive and you can upgrade at any time and see the benefit not only in running Madden 22 but also with basic computer operations.

Best Settings for Smoother Madden 22 Experience on PC
The graphics settings play an important role in how your game is running. With that said, these settings heavily depend on your system performance and the type of hardware you have.
However, here are some tweaks that can help you reach the 60 FPS mark, which is very important for fast-paced games like Madden NFL. Even if you run on ultimate graphics, if your FPS mark drops, you'll experience lag and the game won't be smooth.
Here are some system specs you need to set for a better result:
• Set the fullscreen resolution to Native (2560×1440) depending on your monitor
• Set window mode to Fullscreen
• Antialiasing to FXAA
• Frame rates – no limits
• Turn off HDR and VSYNC
• Turn off Triple buffering
• Turn on 3D grass
• Turn off bloom and SSAO
• Turn off Depth fog
• Turn off lens flare
• Set Mesh quality to Medium
• Set shadow quality to medium
• Set crowd quality to medium
If these Madden NFL 22 settings didn't result in a smoother experience, don't worry, there are some other things you can try as well. You can also change some of your OS settings just to allocate more of its resources towards Madden 22.
• Go into the search bar type in "Game Mode settings" and make sure to turn it on
• Keep your operating system always updated
• Turn off XBOX game bar since it can consume a lot of power in the background
• Change the power plan to higher performance
Final Words
Madden NFL 22 is great on PC, and all you need to do is tweak the game settings to suit your PC performance. If none of the things worked for you, then it all comes down to hardware upgrades.
So, make sure in which area your PC is lacking and try to upgrade that part of your PC that can help you run games smoothly.