NoteRIP is a free and anonymous online note sharing service by which you can send self-destructing private notes. These notes can be password-protected too before they are shared.
To use NoteRIP, go to its homepage here.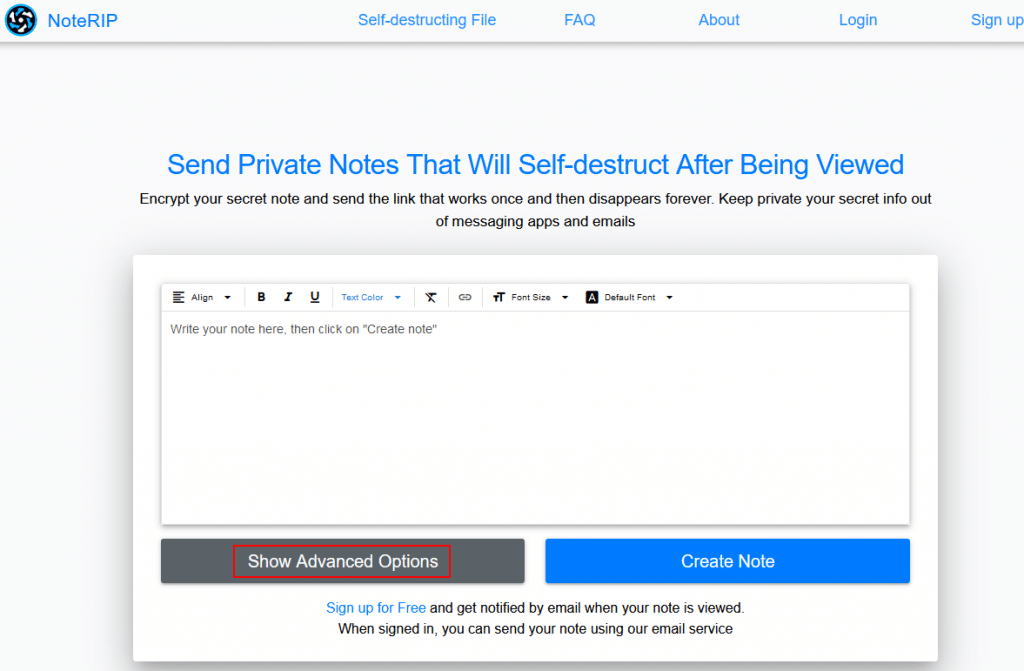 There is also a free sign-up option if you want a dashboard through which you can track your sent notes. This is not required though and you can still send self-destructing notes anonymously without having an account.
Creating private notes:
The editor area is where you can type and format the notes before they are sent. To set various privacy options for the note, click on the Show Advanced Options button.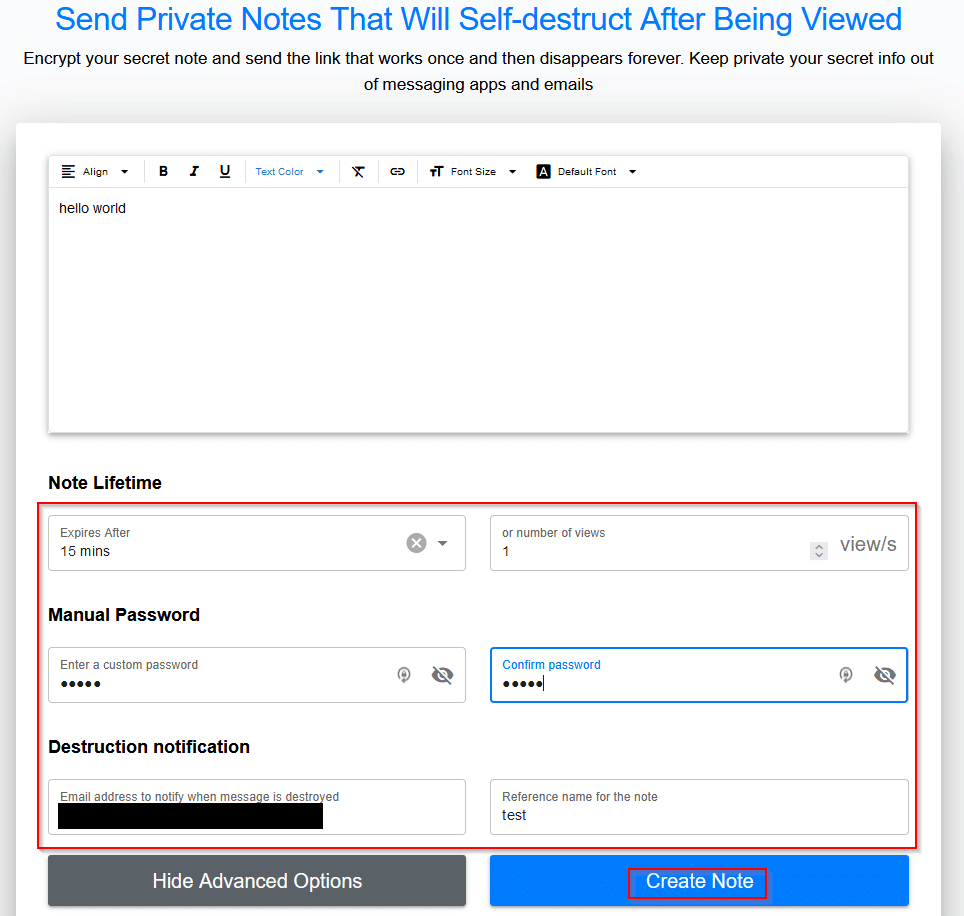 From here, you can then change the validity of the notes and set the number of views after which it automatically self-destructs. The smallest time validity is 15 minutes and the longest is 90 days (about 3 months). If no validity is set, then the notes are deleted after 7 days. This is when the note is still unread, otherwise it will expire before that.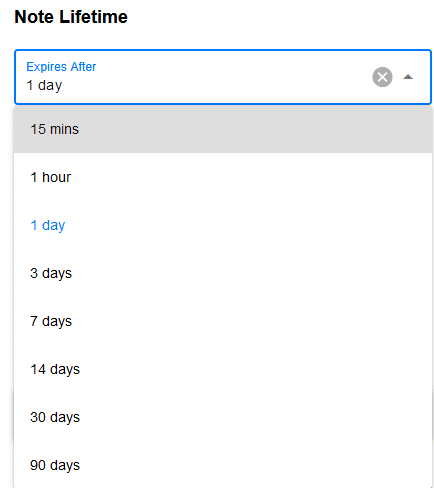 To set a password for opening the notes, enter it in the Manual Password field. You can also add an email address which can get a notification whenever the notes are opened or read if signed-up. Enter a name for the note just to keep track of it. After configuring these settings as needed, click on the Create Note button.
NoteRIP will generate a shareable link for the note. This link can be shared through different apps or be emailed.

Viewing notes:
Once the recipient accesses the link, if there is a custom password set then it will be required to open and view the NoteRIP private notes.


Overall, this is a useful service like Privnotes for sending self-destructing notes with sensitive data that need to be deleted as soon as it is accessed. If you would still like more anonymity for sending and receiving files, then OnionShare is an excellent choice for that.
Happy sharing.