Christmas 2021 is just around the corner, and it brings yet another giveaway. 🙂
AOMEI Tech has collaborated with other brands to give away 15 software products for free as a Christmas giveaway gift. Originally worth $521, these tools are available for free to download and activate for use within a limited time from the AOMEI Christmas giveaway 2021 page.
How to participate:
This giveaway does not require any sign-ups or contests for participating. To avail of this giveaway, visit the AOMEI Christmas giveaway page.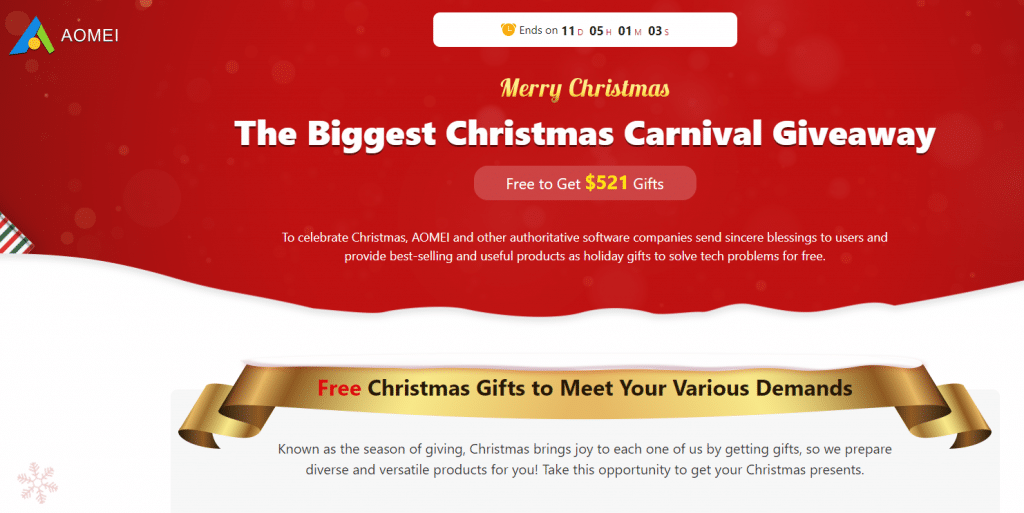 Note: This giveaway is valid only till January 1, 2022.
Giveaway details:
There are different categories on the AOMEI Christmas giveaway 2021 page like Backup & Partition, Utility Software, PC Optimization, Video Editing Toolkit, and Multimedia Tools. Each of these contains different software tools that you can download for free.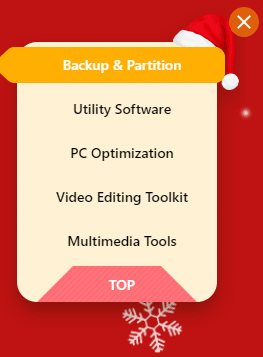 Click on the Get it Now button below each of these products to download and install them. For most of these, their license codes will be listed right there on the giveaway page.
Backup tools: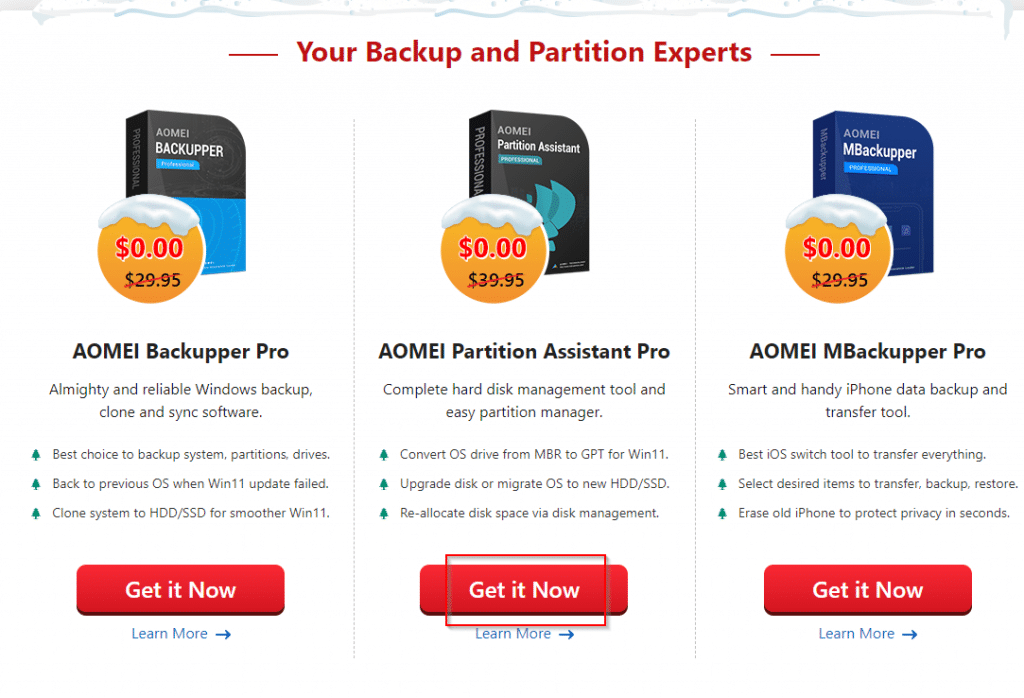 Utility tools: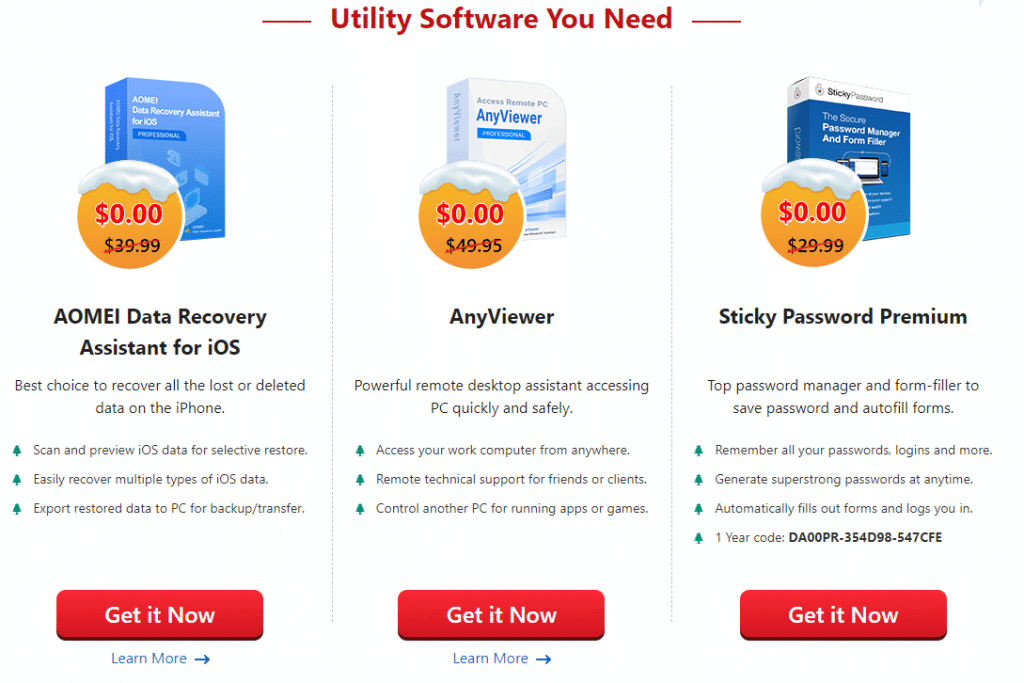 PC optimization tools: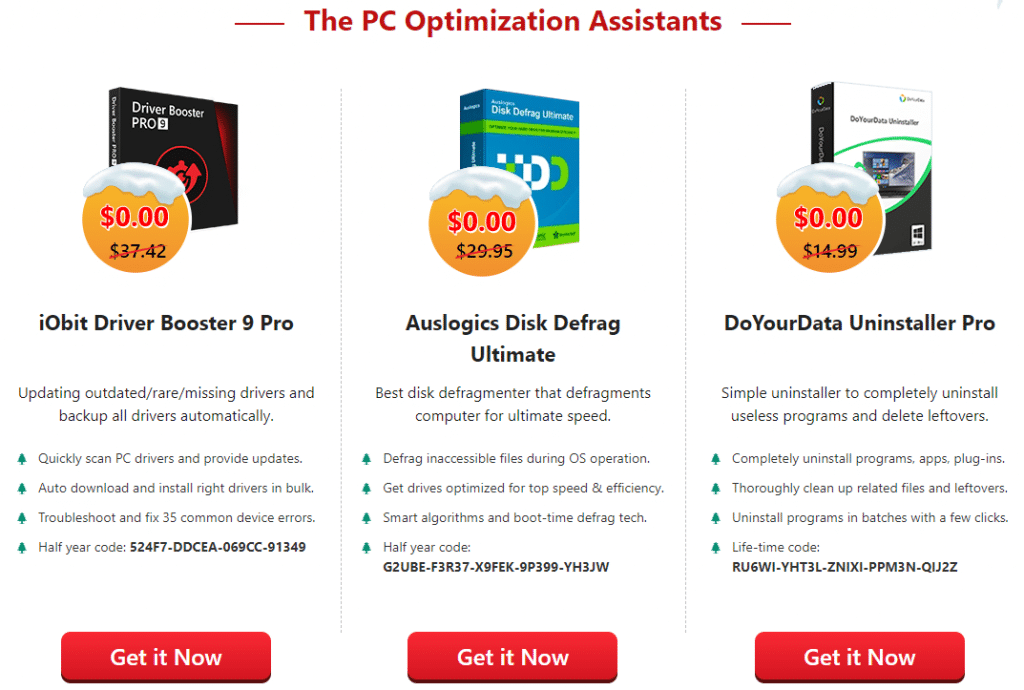 Video editors: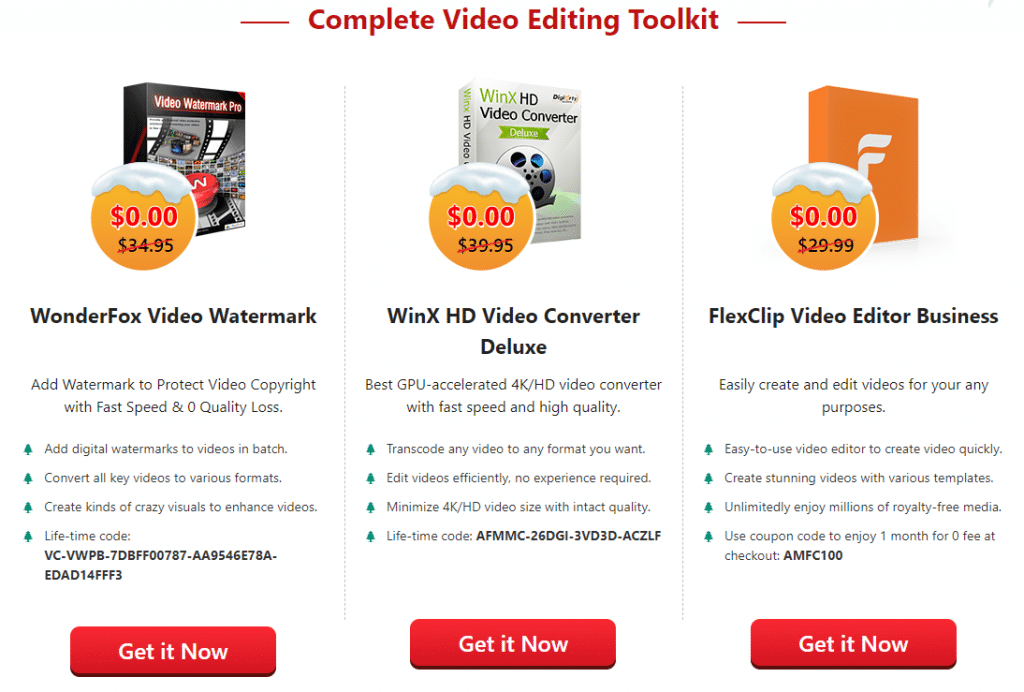 Multimedia tools: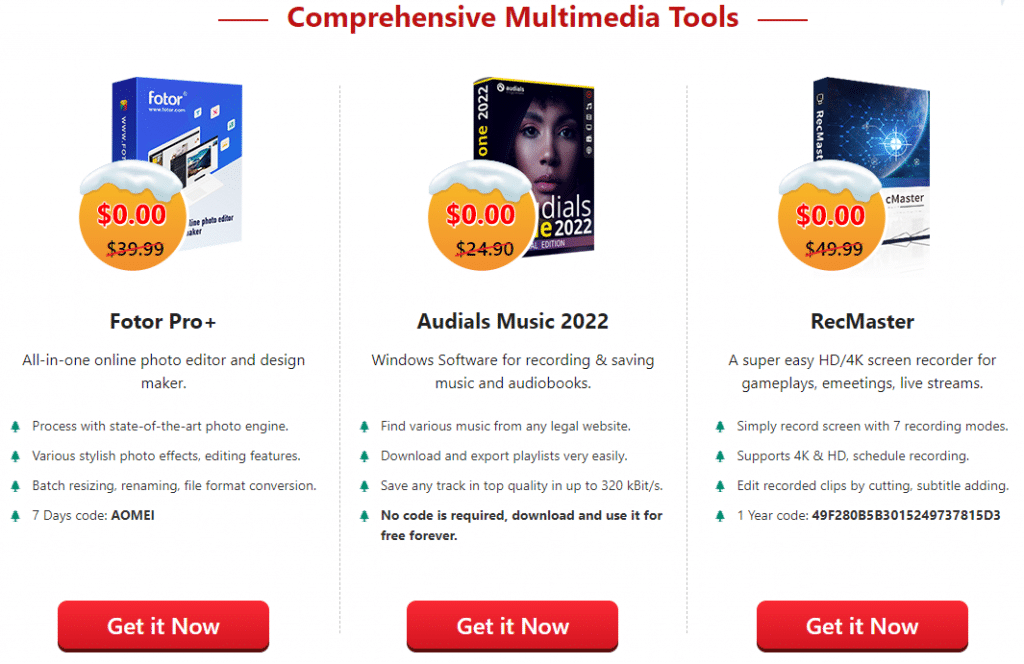 The license duration will be different ranging from 7 days, 6 months, 1 year to a lifetime validity. So check the product details before downloading and activating.
Also, some of the products will have a readme file that contains the license code and the period within which it has to be activated. So download and activate the tools before that.
Overall, this is a useful giveaway if you would like to try these products depending on your daily usage.
Again, this giveaway is valid till January 1, 2022. So make sure to download and activate the different products you need way before that.
Happy downloading and Merry Christmas.