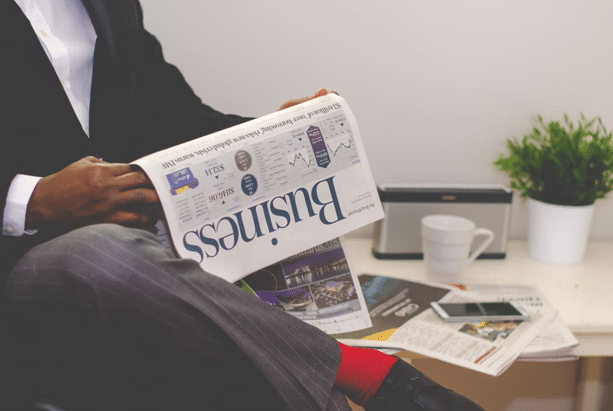 30-second Summary
● Visual content affect consumer behavior
● Colors have an impact on a person's purchasing decision
● Logos proved to be a factor of a consumer's preference
● There are meanings behind shapes that brands can use to build their identity
Most factors that affect a person's purchasing decision are mainly related to the visual aspects of the business. The visual attributes are its logo, products, packaging, store, ambassadors, and many more accounts for most people's purchase decisions.
100% of consumers today check out visual content before making a purchase, compared to 2016, which was 97%, although that was already a large number. With the number of observable attributes that affect a consumer's purchase decision, we will unravel the most questionable aspect on the list, which is a logo.
There are many reasons why it is essential to have a logo for your business, but what exactly are these reasons? Here we will tackle the psychology behind symbols and how they can carry the company.
Understanding Colors
An infographic made by Colourfast showed how colors, font, pattern or shape affect marketing. According to them, 93% of purchase judgments are affected by visual perceptions, 84.7% of consumers stated color as their reason for buying a product, and 80% think color increases brand recognition.
Here we have the list of what primary colors represent and companies that bear these colors according to Colorfast:
Blue
This color represents security, calmness, honesty, strength, and trustworthiness. Companies that use the color blue for their logo are Facebook, Ford, and Visa.
Red
Red is an intense color, which symbolizes love, excitement, action, boldness, and passion. Companies that use this color for their logos are Coca-cola, Red Bull, and Kelloggs.
Orange
This color is associated with the words happiness, sociable, friendliness, and affordability. Companies that have orange-colored logos are Nickelodeon, Fanta, and Gulf.
Yellow
This color is usually associated with words such as logical, playful, optimistic, forward-thinking, bright, and confident. Known companies which have yellow-colored logos are Shell and McDonald's.
Green
The color green, if in the right shade of light, feels warm and marvelous to see. This color symbolizes growth, organic, natural, caring, fresh, and earth. Companies that use this color for their logos are Subway, Spotify, and Starbucks.
Purple
Purple is not as often as used as the previous colors mentioned, although when understood correctly, people will perceive it to be outstanding. Words such as imaginative, creative, and nostalgic are associated with this color. Companies that use this color are Hallmark, Cadbury, and Yahoo.
Black
Designer brands commonly use black because it symbolizes sophistication, luxury, seductive, formal, and authority. Companies that use black as the primary color for their logos are Sony, Playboy, and Chanel.
Rainbow / Multicolor
There are a few globally-known brands that use multicolor for their logos. This array of colors, having the shades of a rainbow, are mainly used for organizations that support the LGBTQ++ community. Words that best describe a rainbow or multicolor are multi-channel, optimistic, playful, bold, and boundless. Companies that have multi colored-logos are Google, NBC, and eBay.
Shapes and Patterns
Circles
Circles in logos are prevalent among brands. Circles are soft and round, and they usually convey a positive message that touches emotions, which could be one of the reasons why 20% of the most trusted brands in the world use circles for their logos.
Circles bear the shape of rings, which symbolizes commitment and unity because rings are used as a symbol for marriage. Circles also feel more open and welcoming than shapes with harsh edges. Since most-admired brands use circle shapes for their logos, brands that use rings appear to be more trustworthy and reliable.
Squares and Rectangles
Squares, mostly rectangles, are the most commonly used shapes for logos of widely known brands. These shapes translate to human minds as balance, stability, and proportion. It has been proven that one of these shapes are enough to build trust among people who seek strength, security, and safety.
Squares and Rectangles are universal shapes. Some brands use squares or rectangles for their logos because they can instantly tell their company's story, and one good example is Domino's Pizza. Dominoes have rectangular shapes. It was wise for the founder to use a rectangle for the logo because it's already self-explanatory.
Another reason why squares and rectangles are famous among brands is that people see them as efficient and professional – and this leads to many corporations including a square or rectangle in their logo.
Triangles
Triangles are one of the less common shapes used by brands, but this doesn't make them less attractive to people. Triangles are usually associated with dynamic impact, power, improvement, masculine attributes, strength, innovation, science, and religion. This shape exudes a significant amount of energy because of its angles pointing in all directions. If used correctly, it can be as appealing as circles, especially if the brand has built an awe-striking story behind a triangle-shaped logo.
Since triangle shapes translate to masculinity and great energy, it can be challenging to work with brands that want their customers to associate them with safe and tranquil words. However, many brands have successfully used the shape in raising brand awareness.
The best way to use triangular shapes for logos is to make sure that the angles point right or upwards. Otherwise, a triangle with angels pointing downwards is associated with negative thoughts in the Western culture.
Aside from circles, squares, rectangles, and triangles, lines and spirals may be used for logos too. It's essential to be aware that the formation or pattern of lines in a logo can affect how consumers perceive your brand, and the same goes with spirals.
Despite the many reasons why a logo is significant, the brand must do thorough research first to make sense to the people's eye. One simple pattern of the shape or the shade of the color you choose can change the way consumers will look at your business as a whole.
Having a logo is also a way to communicate your brand's message to your target market, essential for businesses to stand out and be noticed.
There are logos in the market today that translate the definition behind it almost instantly the moment someone looks at it. You have to make sure that your brand's logo, the mission and vision, the goals, and products and services are all connected to form a story of how your brand came to be. After all, most consumers today love a good and inspiring story.