Microsoft Edge has a Smart actions feature. With this, you can highlight words and directly find their meanings right within the browser.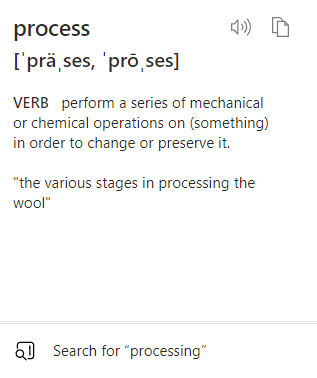 This option is already enabled by default. However, to check it, open Edge browser, and in the address bar, type in:
edge:
//
settings
/
appearance

Then scroll down to Context menus and check if the option of Show smart actions is enabled.

Using Smart actions is simple. Highlight or select any word from the webpage. An ellipsis pop-up on top of the selection will be displayed.

Hover the mouse on it to see a list of options. These include Copy, Search, Define, and More actions.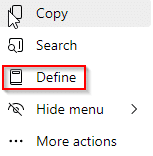 Click on Define. This will show the meaning of the selected word. You can also hear the pronunciation of the word.
To use a web search for more details on it, click on the bottom option. If the More actions option is selected from the Smart actions menu, it will display other options too.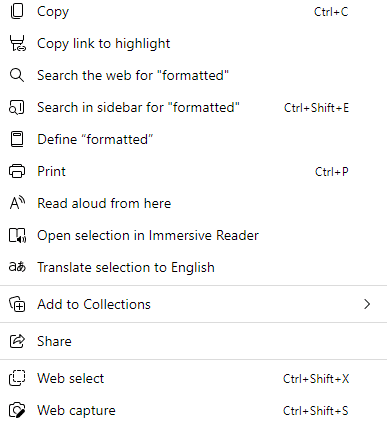 These include displaying the meaning in the Edge sidebar through an online dictionary or using a web search.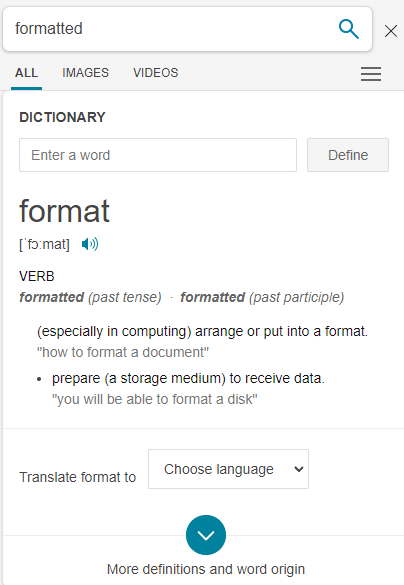 This is a useful built-in Edge feature that makes it easy to find meanings of specific words without any thesaurus or dictionary add-ons.
Happy surfing.