Maildrop is a disposable email address service that makes it easy to receive mails and maintain privacy against spam. It does not require any account sign-up or using your existing email address to use it.
There are certain limitations when using Maildrop as it is not meant to be used for security or complete privacy:
Messages can only be received. There is no option to send them.
Attachments and files won't be delivered to the disposable inbox.
A maximum of 10 messages will be stored in the inbox. Also, inboxes that don't receive any new messages within 24 hours are auto-deleted.
All mail servers that have not previously sent emails to Maildrop are greylisted by default. What this means is that it may take a while (from fifteen minutes to an hour) to receive new messages in your Maildrop inbox.
Also, there is no password required to access the disposable inbox. So, make sure that you do not use it for receiving important communication.
Here is how to use Maildrop:
To create a disposable email address, go to the Maildrop homepage.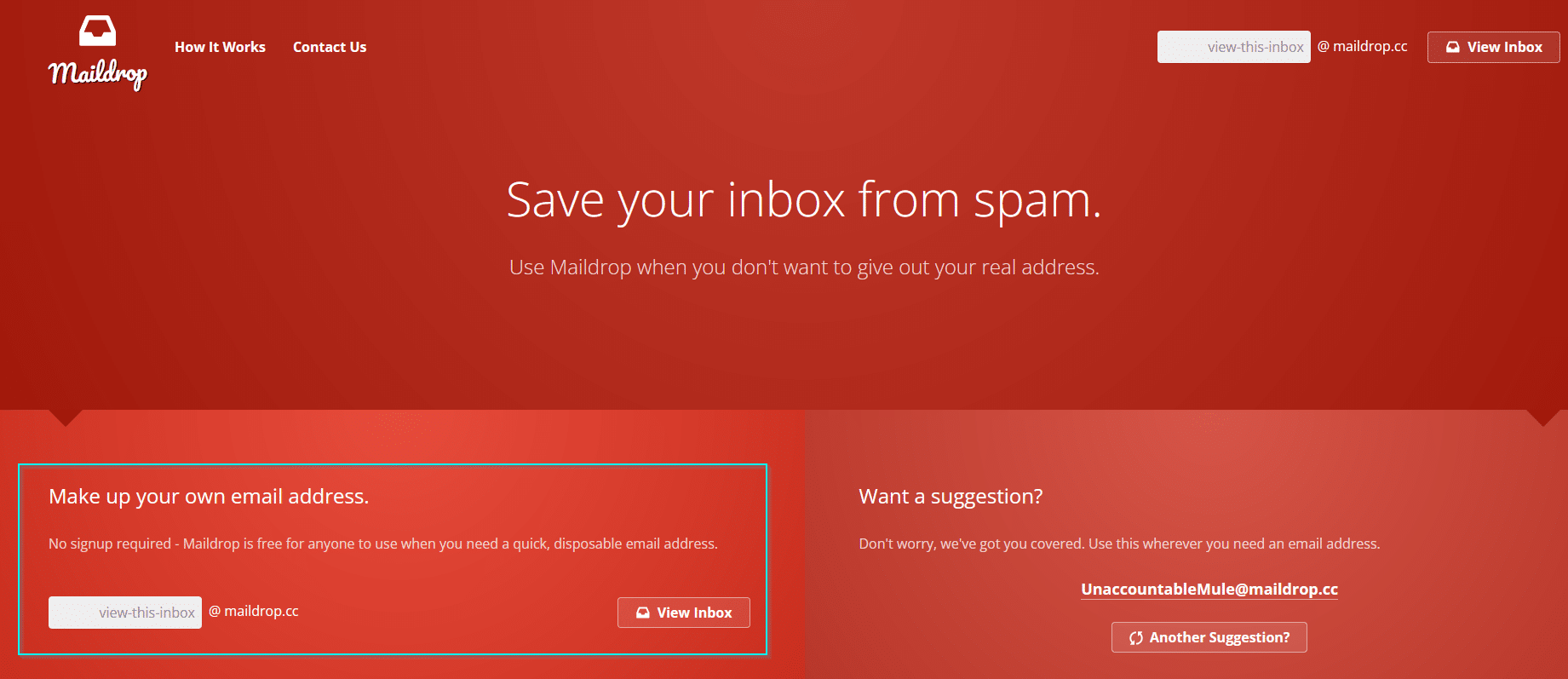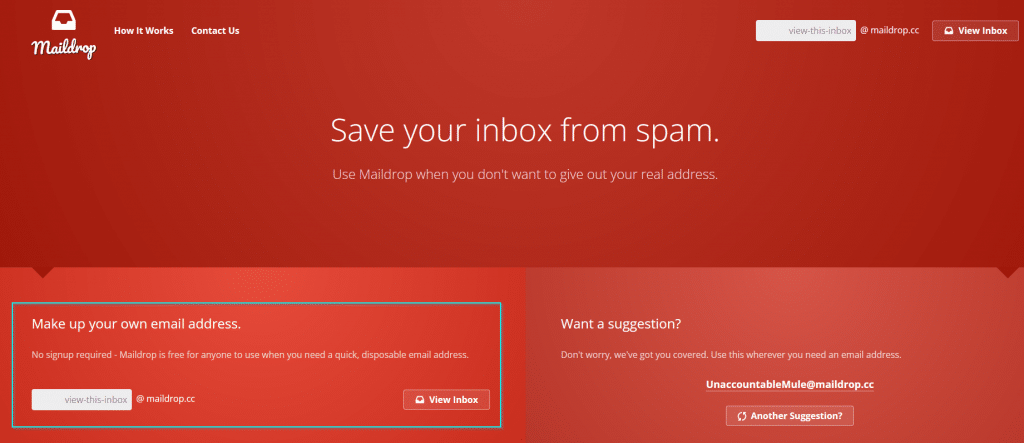 You can create any email address that you want. So, enter any email address prefix and click on the View Inbox button.

All the email addresses have the @maildrop.cc suffix for them.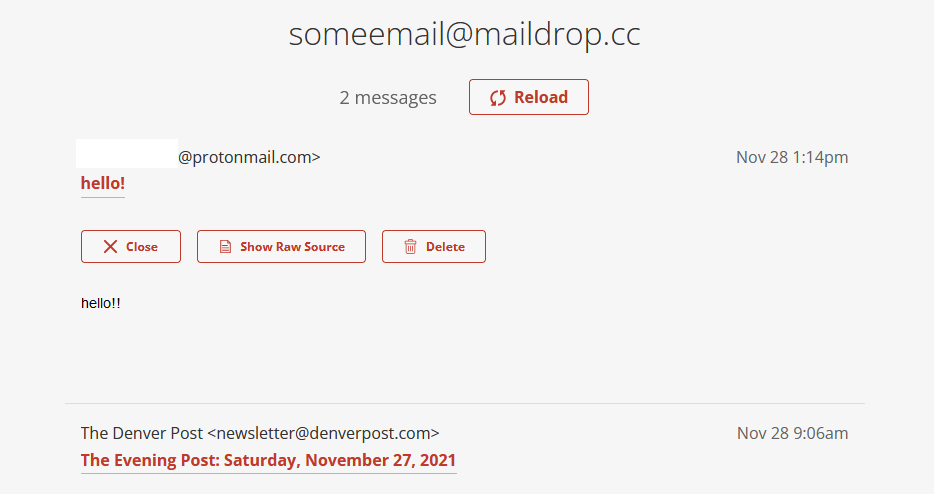 Also, there is a random email generator that can help you with creating them.

Click on the Another Suggestion button to generate a different email address.
Any new messages received are available to read in the inbox. As the mailbox is publicly accessible, it is better to delete messages after viewing them. There is also an alias address listed at the bottom of the Maildrop inbox.


This address is a bit more private, and sending emails to that will reach the inbox too.
Again, use Maildrop only for not so important communication as it is a disposable email service.
So if you are looking for a disposable email address that can be accessed through your main email address, then Firefox Relay can be a good choice.
Happy emailing.