SwifDoo PDF is an all-in-one PDF tool for Windows that can view PDF documents, convert different document types to and from PDF, edit them, sign and password protect them, and more.
Installing SwifDoo PDF:
Download and install the free version from here. During installation, click on the Custom Install link to change the installation path and to enable or disable SwifDoo PDF as the default PDF viewer.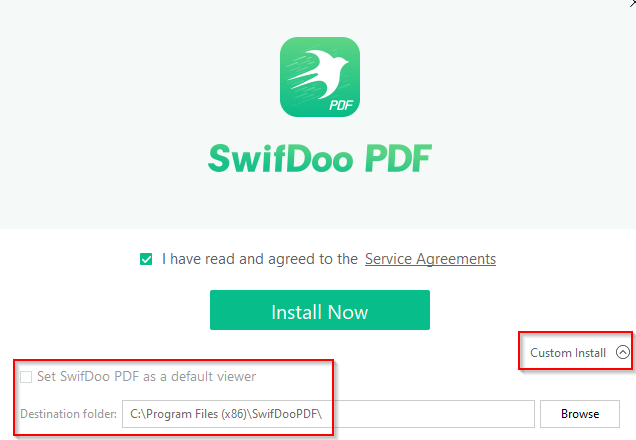 It can be used without any restrictions for seven days without registering an account, however, with registration, this time will extend up to thirty days. The pricing for premium plans after that can be found here.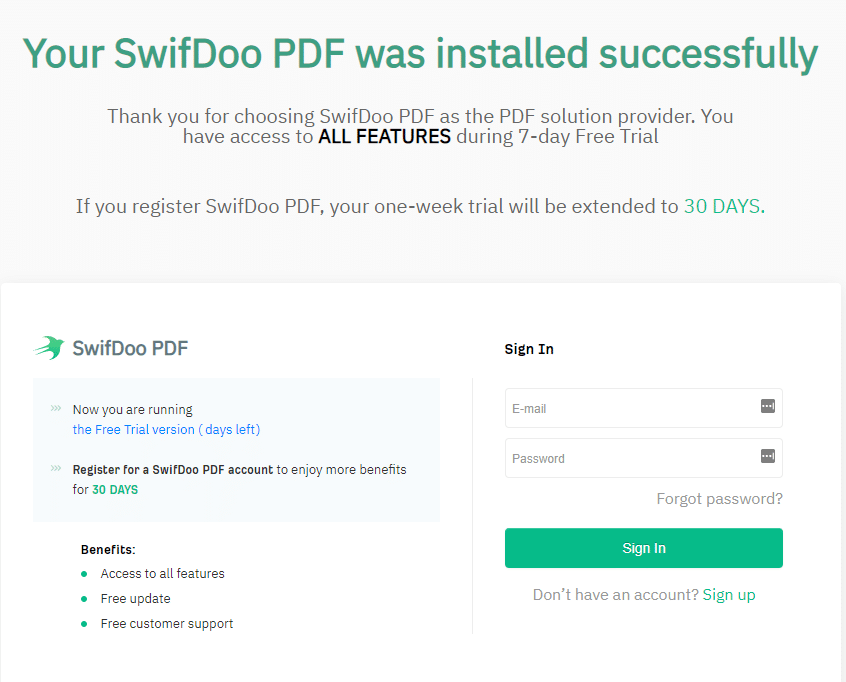 Using SwifDoo PDF:
After it is installed, launch SwifDoo PDF. On the first run, there is a quick start guide to help get familiar with its features.
To open a PDF document, click on the SwifDoo menu and choose Open. To create a new PDF, select New PDF.
Essentially, there are seven main features for SwifDoo PDF:
View
Annotate
Edit
Convert
Page
Advanced
Share
After opening a document, these features can be used.
SwifDoo PDF features:
View: Change the document layout using this option.

Document orientation can be changed too through this. There is also an option of using Simple Mode that offers a minimal interface when editing and viewing documents.

To exit it, right-click and select Exit Simple Mode.
Annotate: Insert text, shapes, symbols, stamps, and more using the Annotate feature.

At any point, you can delete the changes either through the Eraser tool or use Ctrl-Z to roll back.
Edit: Edit the document, insert images, hyperlinks and convert the document to OCR with this option. Document area can also be cropped using the Edit menu.

For OCR conversion, choose the document output type, the page range, and the language. The processed document will have a suffix- Extract OCR next to the file name.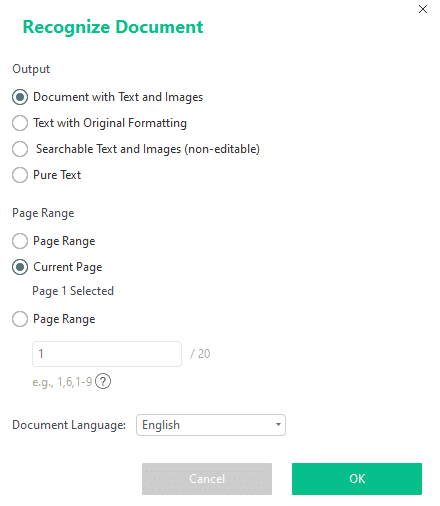 Convert: Convert documents between PDF and other types from here. Various options for this include PDF to Word/Excel/PPT/CAD/HTML/Image. Also, other document types like CAD/Office/Image can be converted to PDF. You can also merge, compress, encrypt, and split PDFs from here.

After choosing the conversion type, select the document and specify the pages if needed.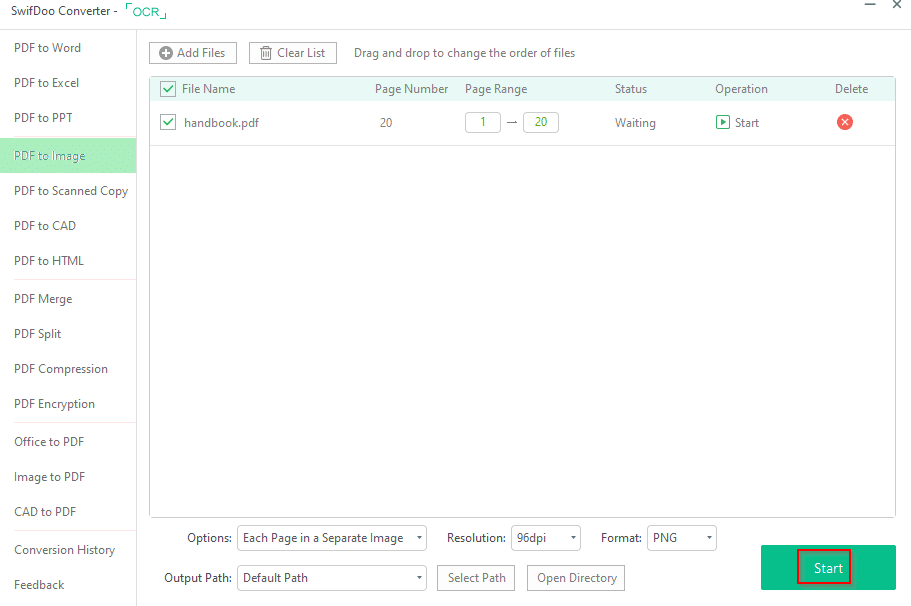 Click on the Start to begin processing.
Page: Insert pages, delete and replace pages, split pages, and more from the Page menu. Pages can be rotated too as needed.
Advanced features:
Advanced: Features like adding passwords, watermarks, encryption, signatures, and other document management features are available from this menu.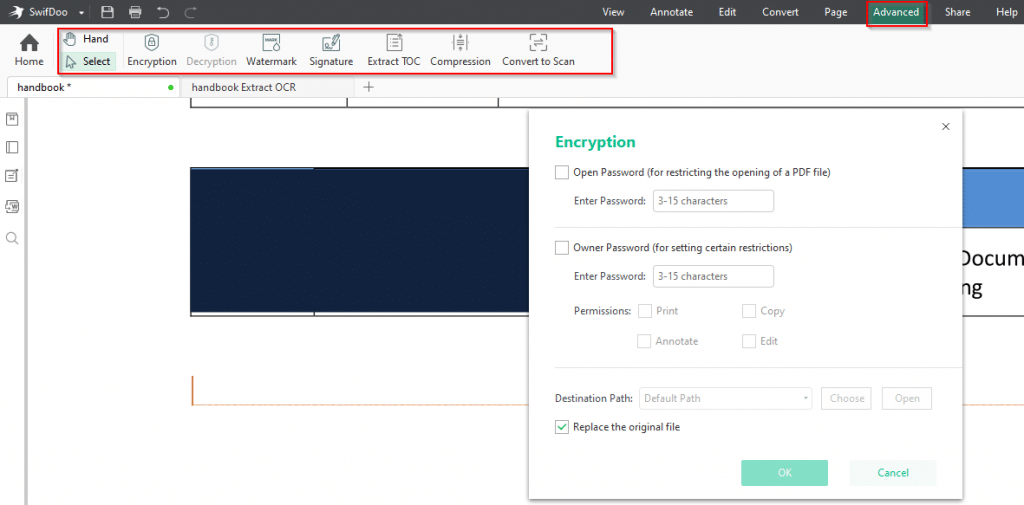 To set a password, enter a suitable one. You can also have two types of passwords: Open Password and Owner Password. Open Password is for opening the PDF while Owner Password is for adding restrictions to it.
When adding a signature, it can either be as an image, an input, or handwriting.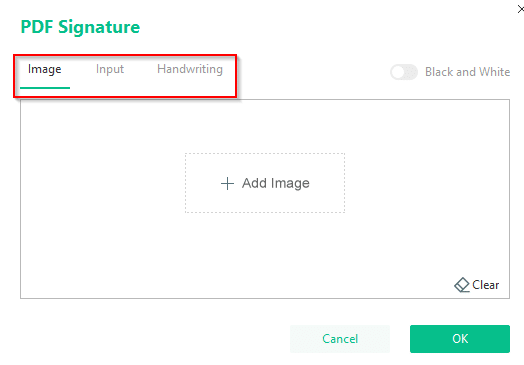 Share: Upload the created or edited document directly to Dropbox and Google Drive from here. You can also email them through the default email client.

Other settings:
Help: This section is for customizing overall SwifDoo settings. These are of two types: Layout and General.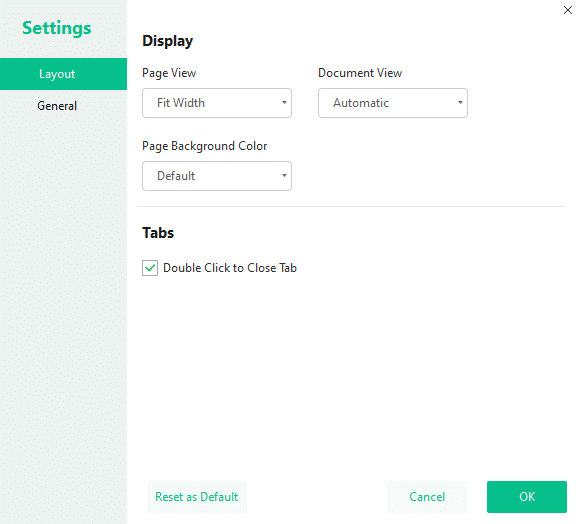 Layout settings include changing the page and document view as well as the page background color.
Change the default PDF viewer, the location of SwifDoo backup files, and more from the General settings.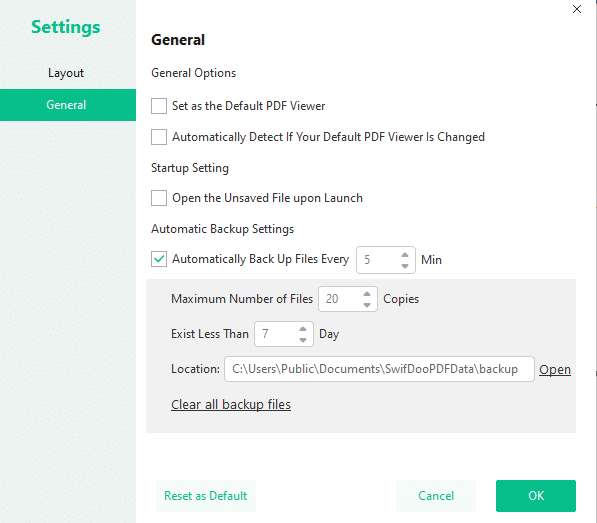 Also, a list of keyboard shortcuts is available from the Help section, and the shortcut keys can be remapped or disabled from there.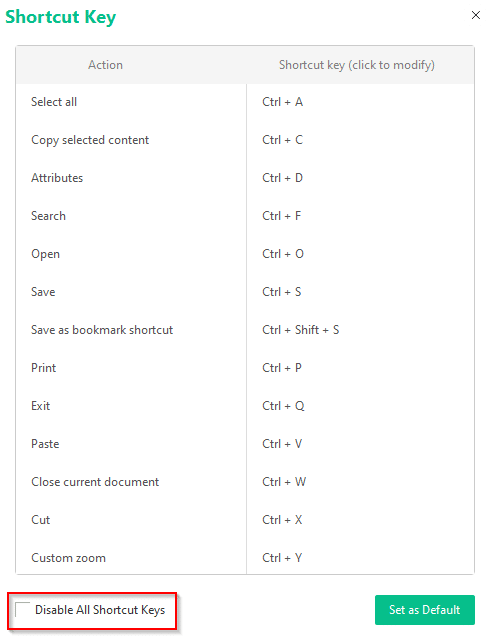 This is a useful all-in-one PDF tool that makes managing PDF documents simple.
Do try it out for free.