Google Chrome has a checklist by which you can check if it is updated to the latest version, whether any extensions installed are unsafe or not if any saved passwords are breached, and more. This is the Safety check feature.
To use it, access Chrome privacy settings by typing in the address bar:
chrome:
//
settings
/
privacy


Then scroll down to the Safety check section and click on Check now.


It will perform the following checks:
Version update check
Password strength check and any found breaches
Safe browsing check
Installed extensions check
Device software check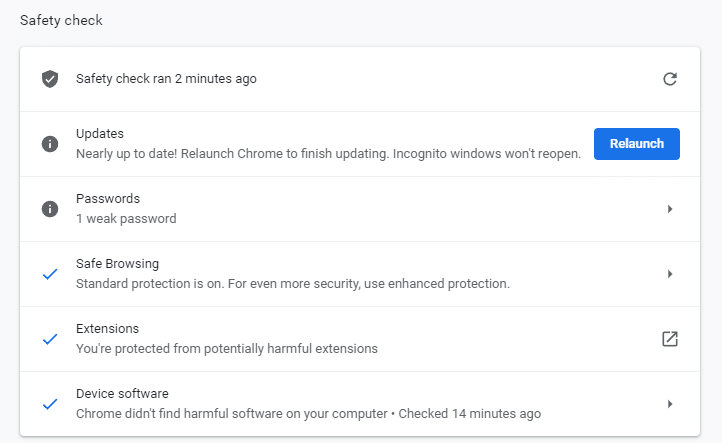 If the browser is not updated, the Safety check feature will auto-update it to the latest version.
Also, if any weak or compromised passwords are detected, the account or the login for which they were found are listed.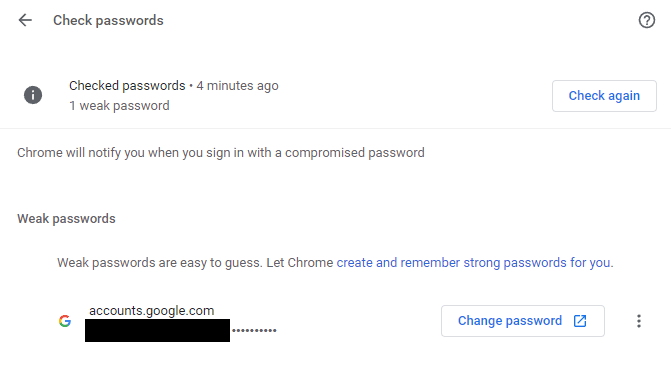 Safe browsing is how Chrome blocks malicious URLs, extensions, and harmful downloads. The default option for this is Standard protection but can be changed to Enhanced protection too.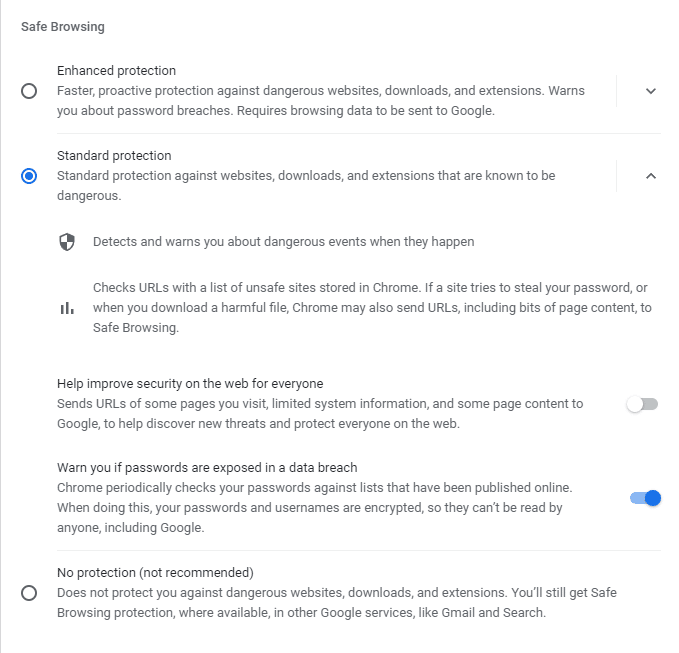 Device software check will scan your PC for harmful software.
Overall, Safety check is a useful feature that keeps Google Chrome updated and makes online browsing a lot safer.
All done.