Just as it is with viewing the installed Firefox Studies, you can also view the list of installed updates in Firefox and their features.
Here is how:
Access Firefox settings by typing in the address bar:

Click on the General section and scroll down to the Firefox Updates section. To view the list of installed updates, click on Show Update History.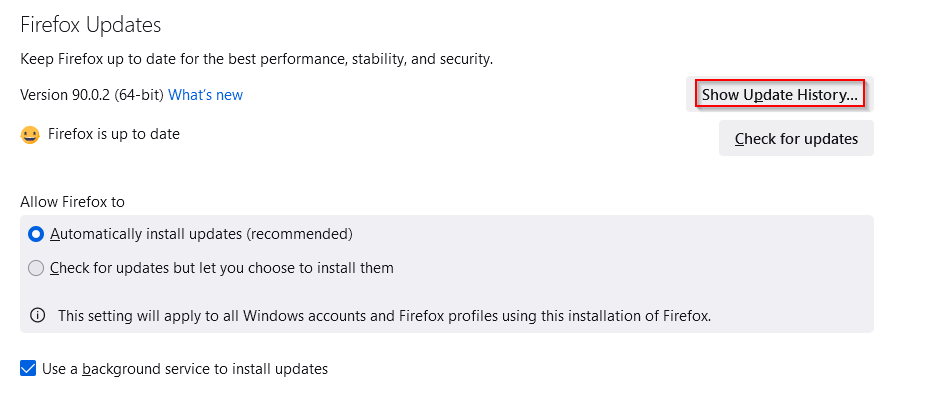 It will show all the installed updates along with their timestamps. To know more information, click on the Details link next to them.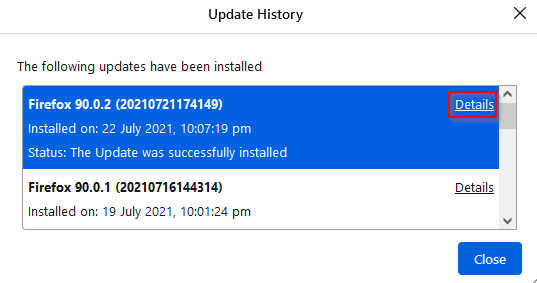 It will open the Firefox Release Notes page that lists the features of these previous updates.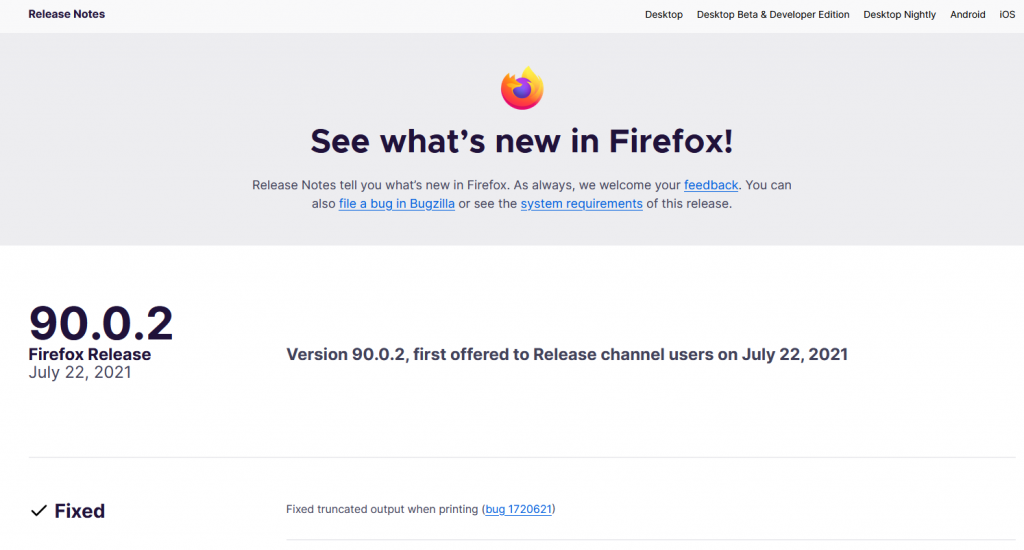 You can also configure how they are installed. By default, Firefox will automatically check for new updates and install them. To change this setting so to get notified if you want to install updates, choose the option Check for updates but let you choose to install them.

Also, at any time, you can manually check for them by clicking on the Check for Updates button.

All done.