XnConvert is a free-to-use bulk image converter for personal use that can convert and edit images. It supports over 500 different source formats and can export to about 70 file formats.
It is available to download and use for Windows, Linux, and Mac.
Let's take a look at how to use it in Windows. Download and install it from here.
After installing, launch XnConvert. The interface is lightweight and basic.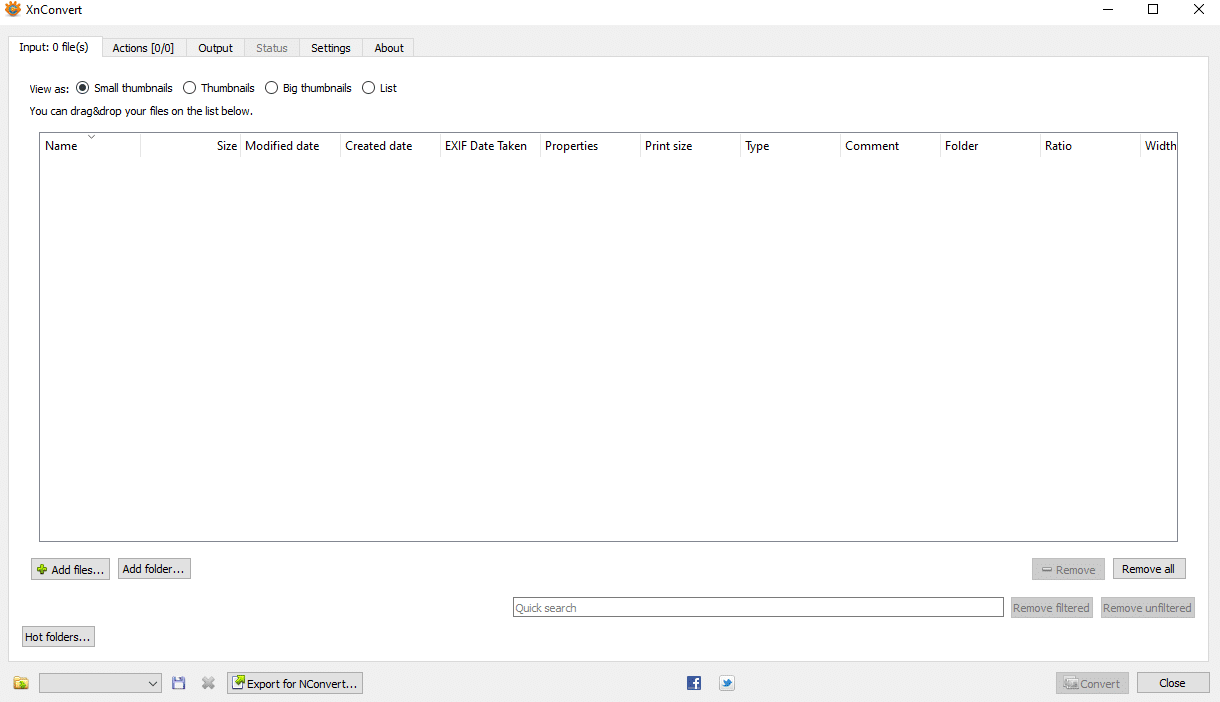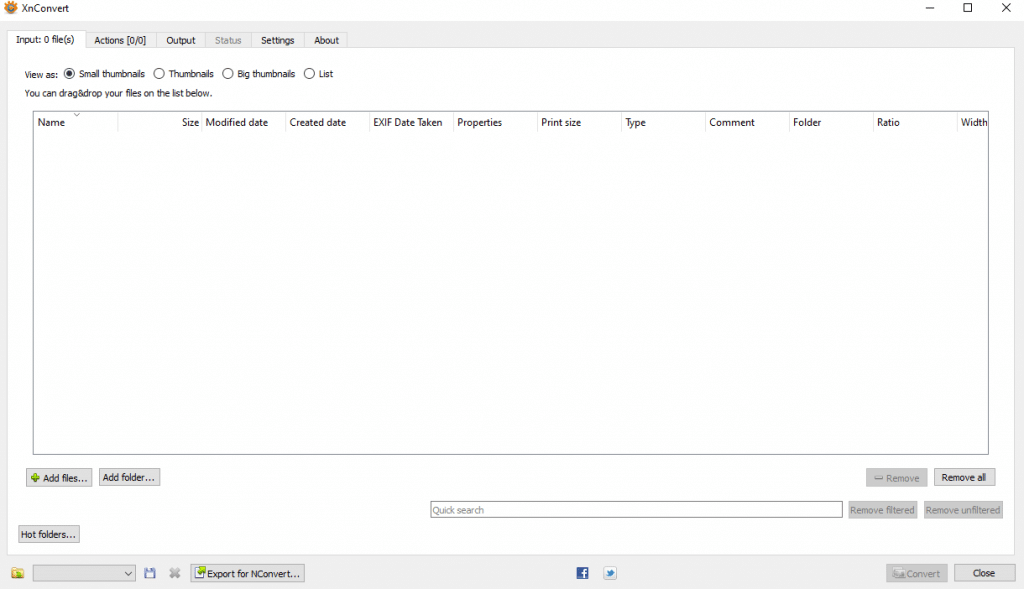 To add image files to be converted, click on the Add files or Add folder from the Input section.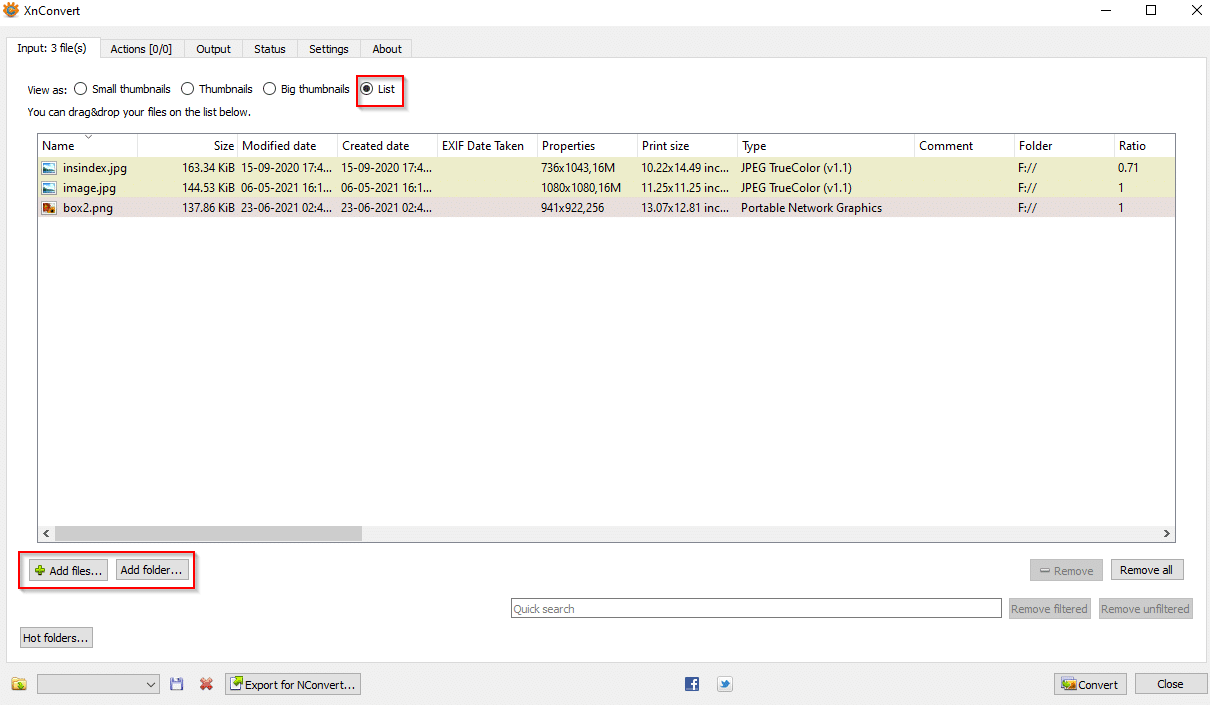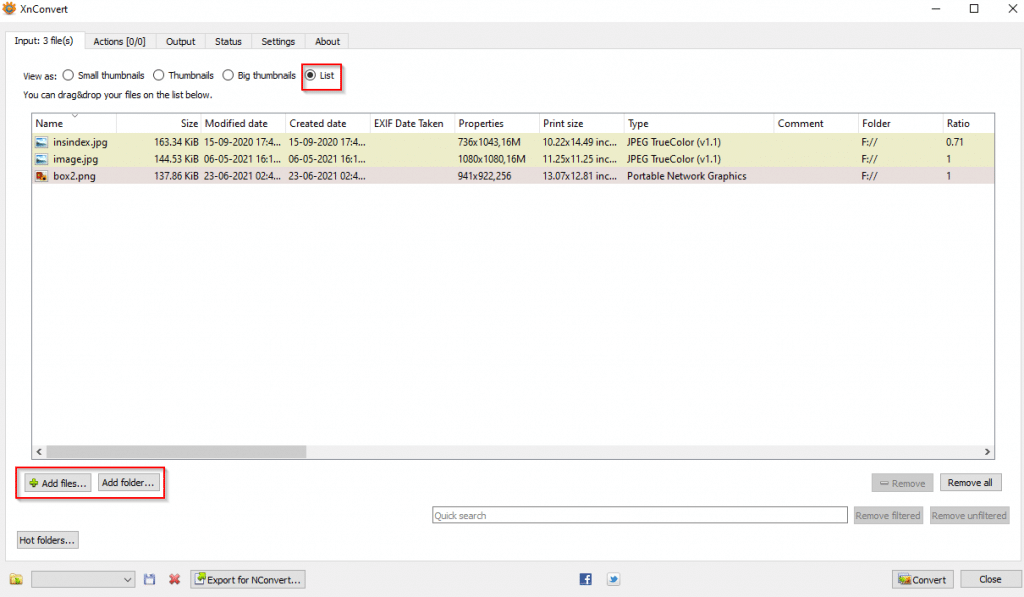 The default view for adding the images is Small thumbnails, however, it can be better to switch to the List view to know the source image details like the size before converting and more.
Adding image effects:
The Actions section is for adding different image effects. XnConvert has four image editing actions: Image, Map, Filter, and Misc.
Image: Add watermarks, resize the source image, add text and other functions through the Image option.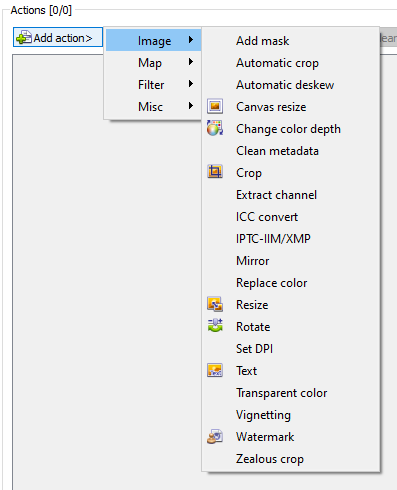 There is a Before and After preview pane that makes it easy to see the applied changes.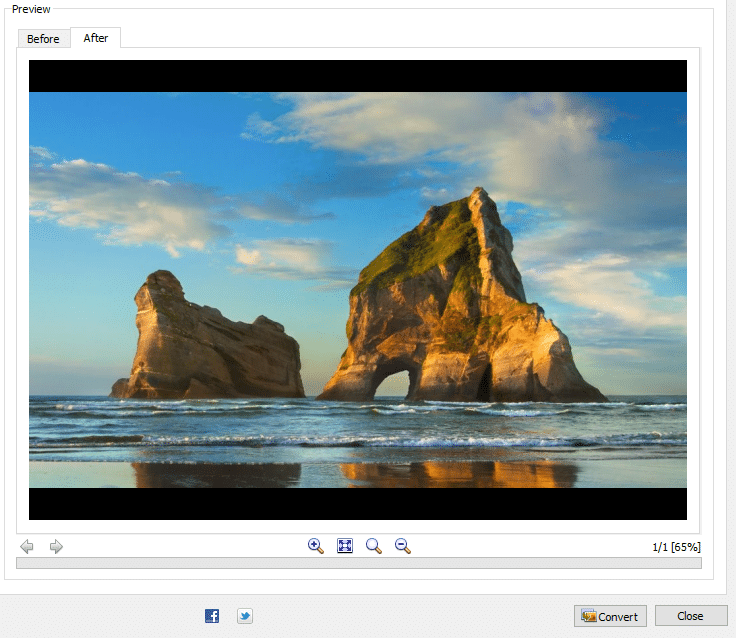 Map: This is for changing the image color settings. Choose as needed from the Map drop-down menu.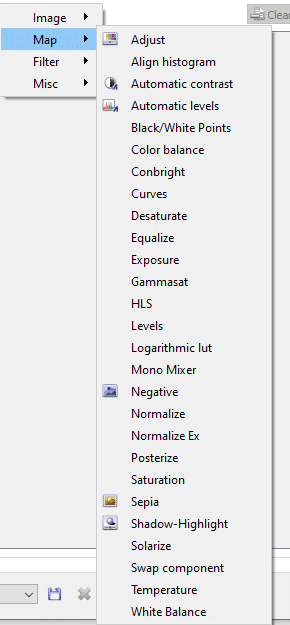 Filter: Add different effects to the source images from this section. The images can be blurred, sharpened, softened, and edited with other features from here.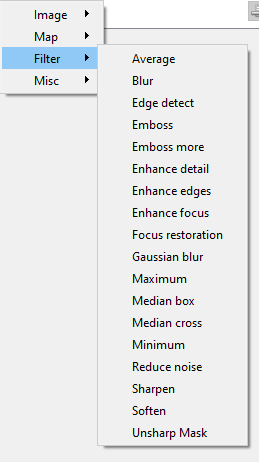 Misc: Add image backgrounds and other enhancements from the Misc section.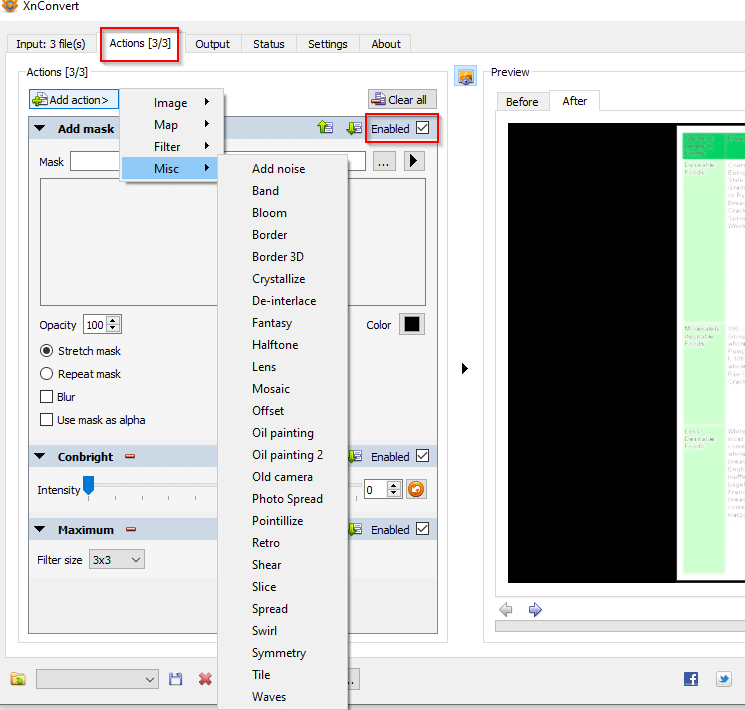 For all these image effects, check the Enabled box for the settings to take effect once the images are processed. These effects can also be deleted by clicking on the red mark next to them.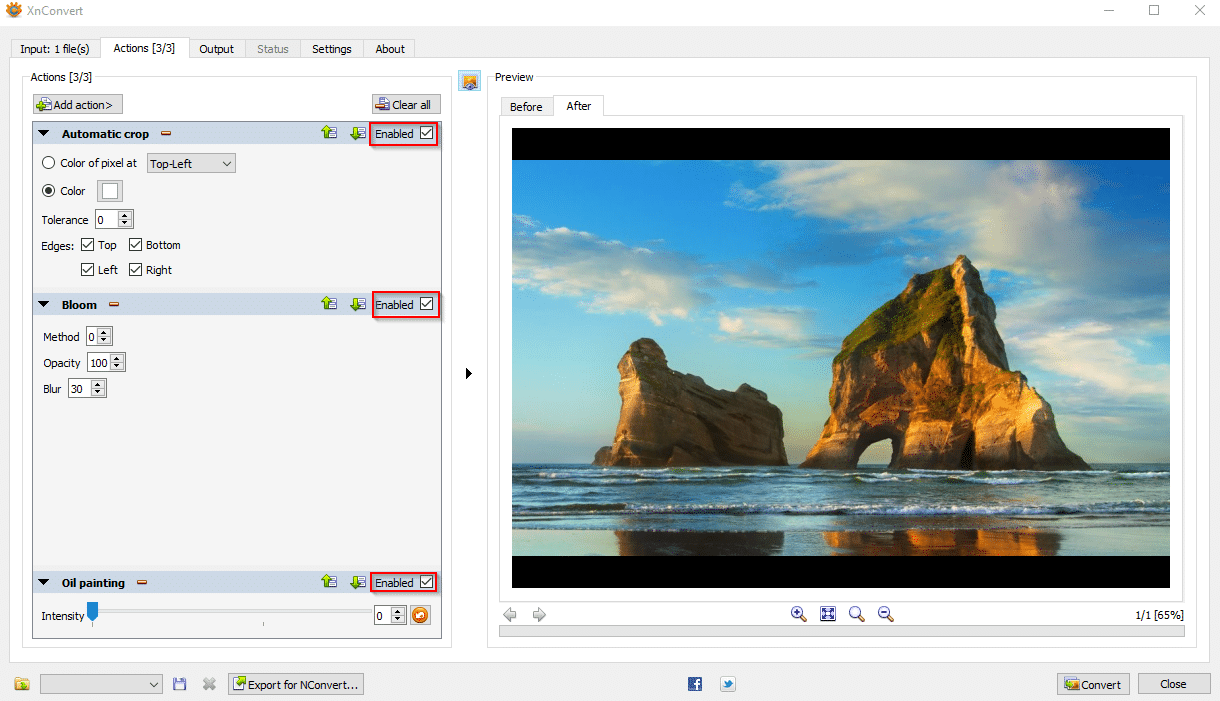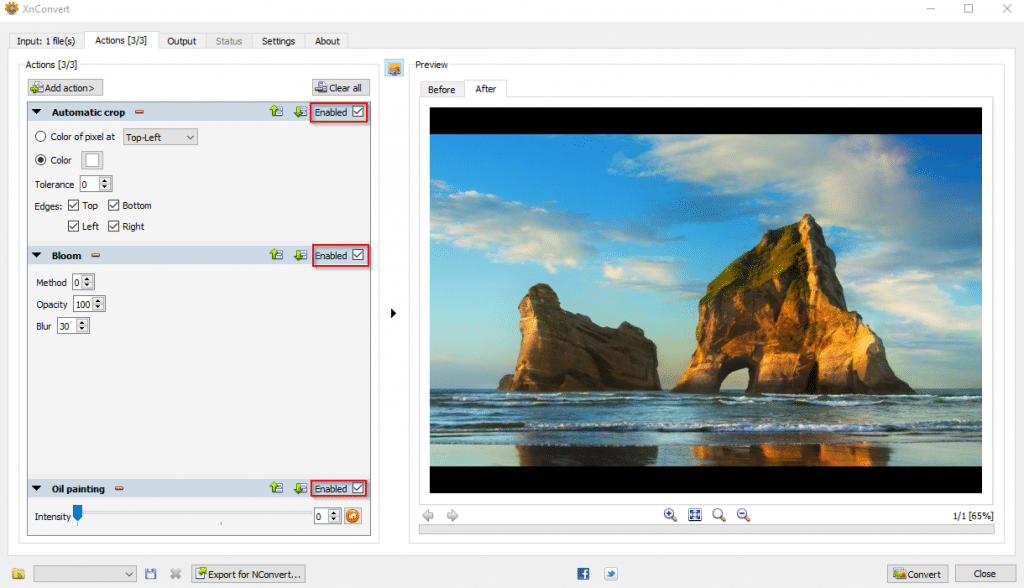 Configuring output options:
XnConvert by default will save the processed images in a local folder. This path can be changed from the Output section.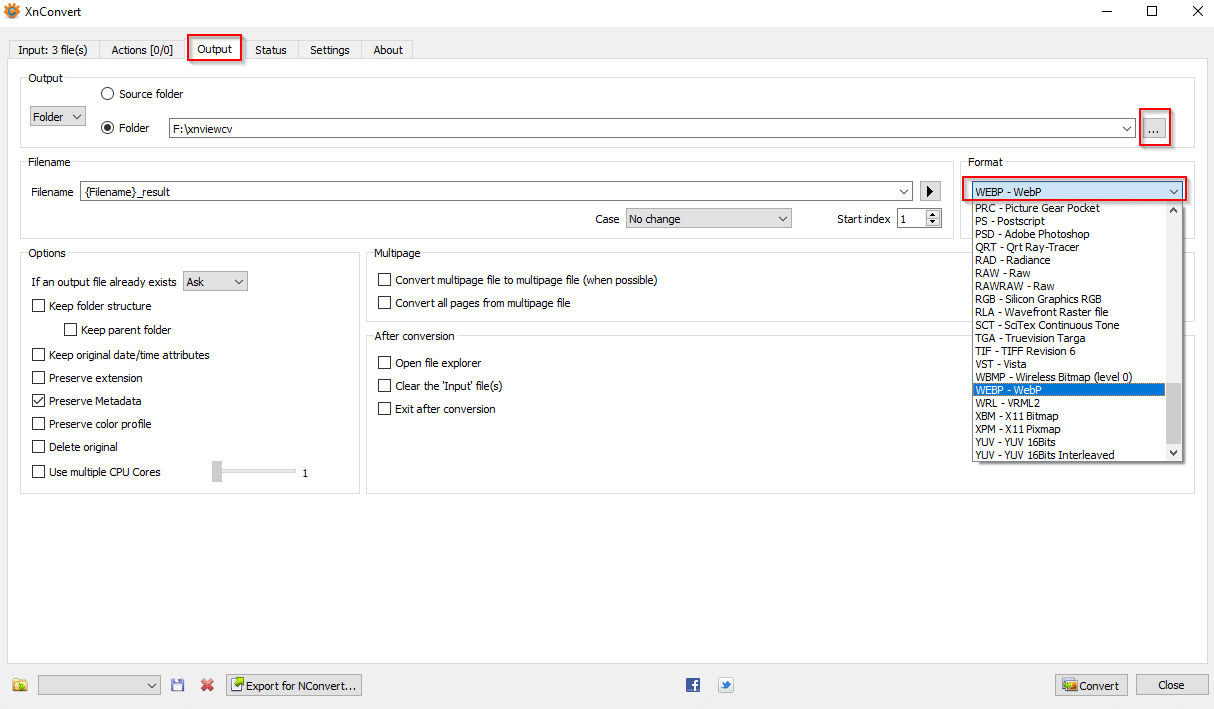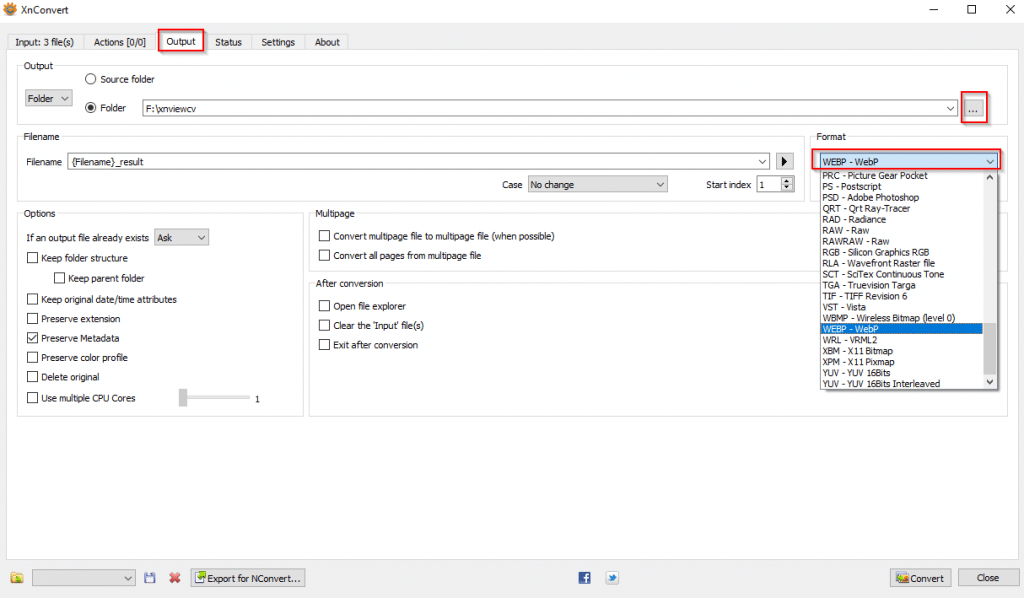 Besides that, you can also directly upload the processed images to an FTP server, Flickr, email them, and more. Click on the Folder drop-down menu to choose as needed.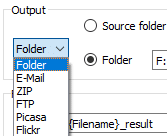 For FTP upload, you need to add the FTP details like login credentials, port number, and the hostname.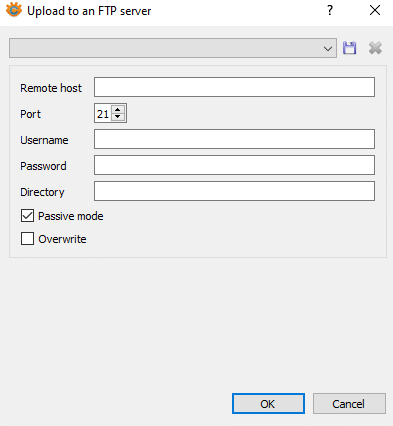 Similarly, if the email option is selected, XnConvert would directly email the processed images. You would need to first add your email credentials for this and also configure email settings.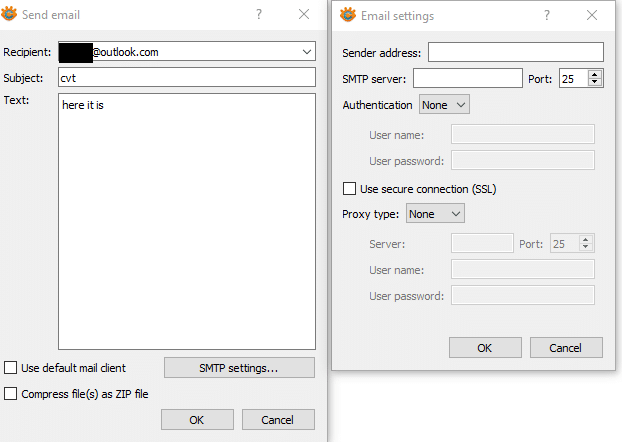 As XnConvert supports many different output formats, choose the required one from the Format drop-down menu.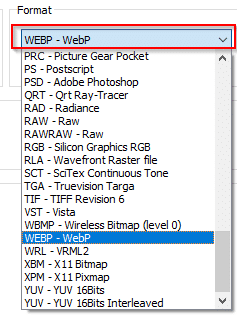 Also, other options like preserving the image details, deleting the original images once they are converted, and so on can be set from the Options menu.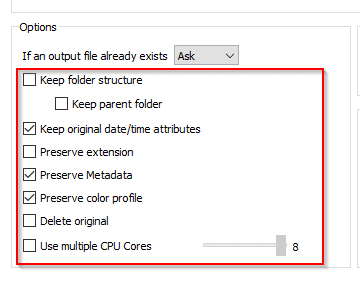 Other settings:
Various other settings like checking for updates, adding XnConvert to the context menu can be changed from the Settings section.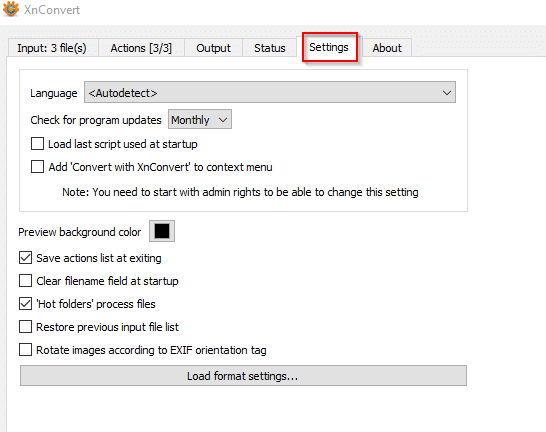 Processing images:
After finalizing the settings, click on the Convert button at the bottom right.

XnConvert will process the source images and save them depending on the output path.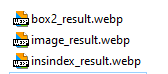 The output log for conversion can be viewed from the Status section.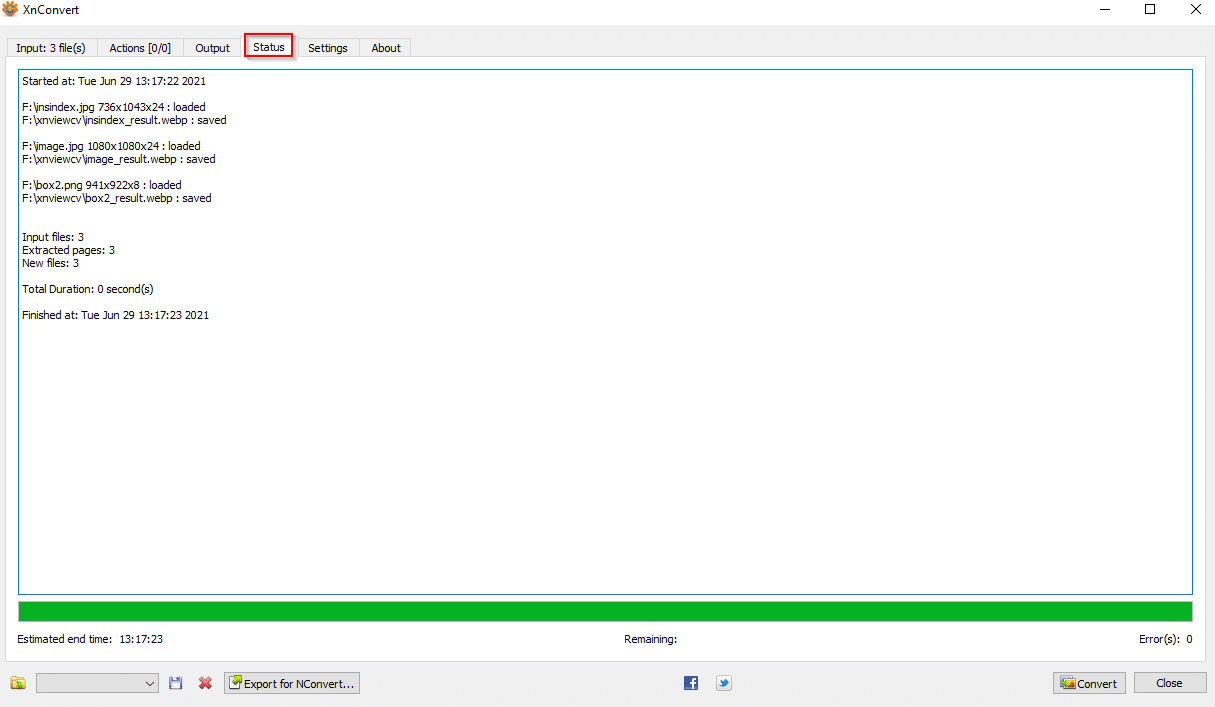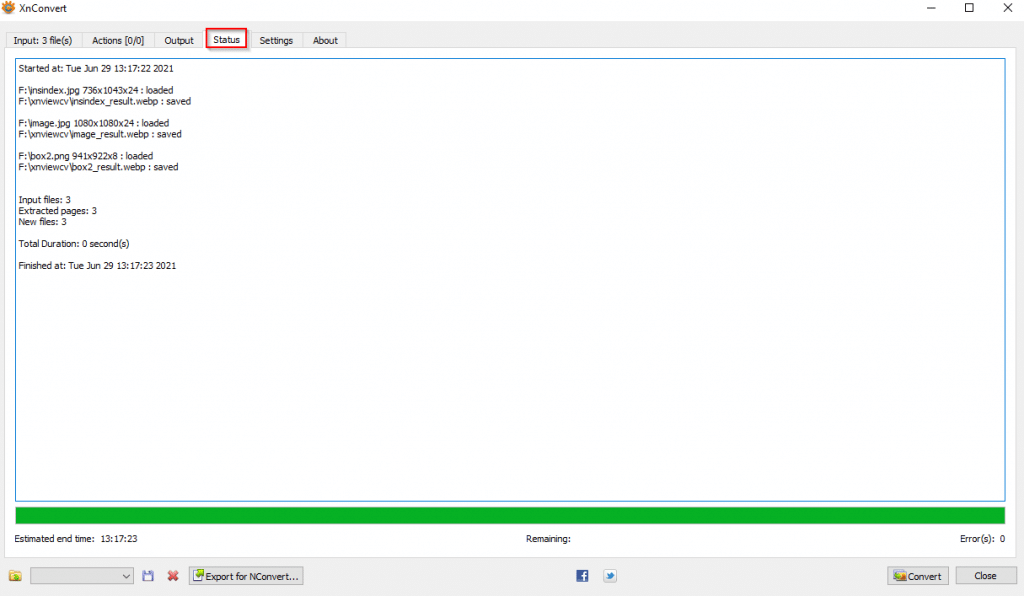 Overall, XnConvert is a free, feature-rich, and lightweight image processing tool.
Do try it out.