Whatistheplant is a free online plant identification tool. It checks the uploaded images of plants using AI and cross-references them with open databases of plant research institutes. It then shows detailed botanical information about them along with their related resources.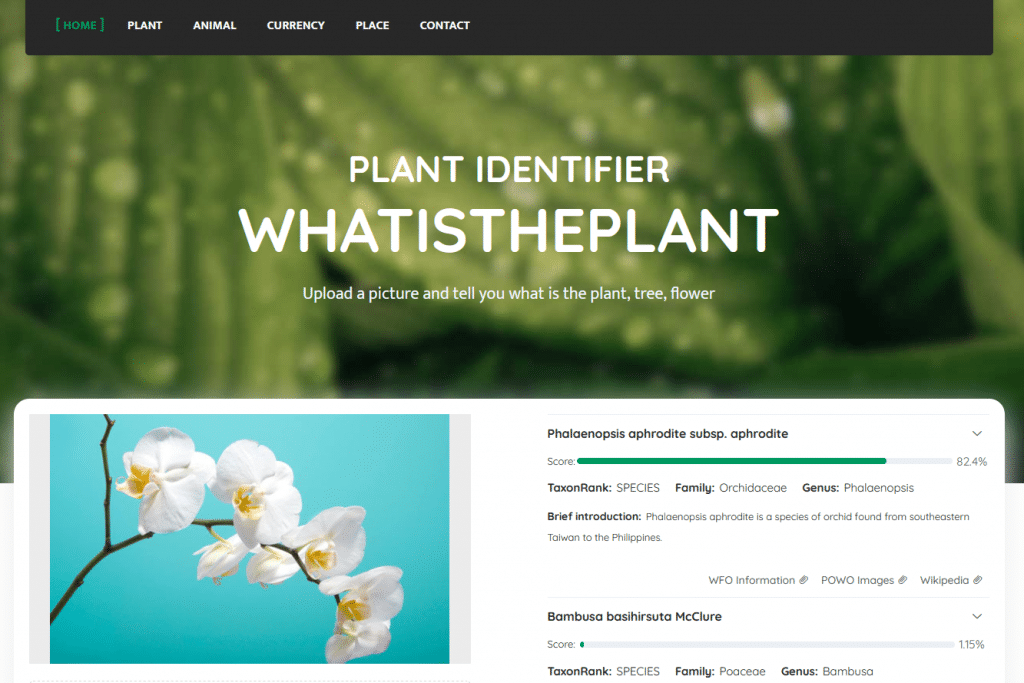 Using Whatistheplant:
Go to the homepage of Whatistheplant. Click on the upload area to upload the image for the plant to be identified.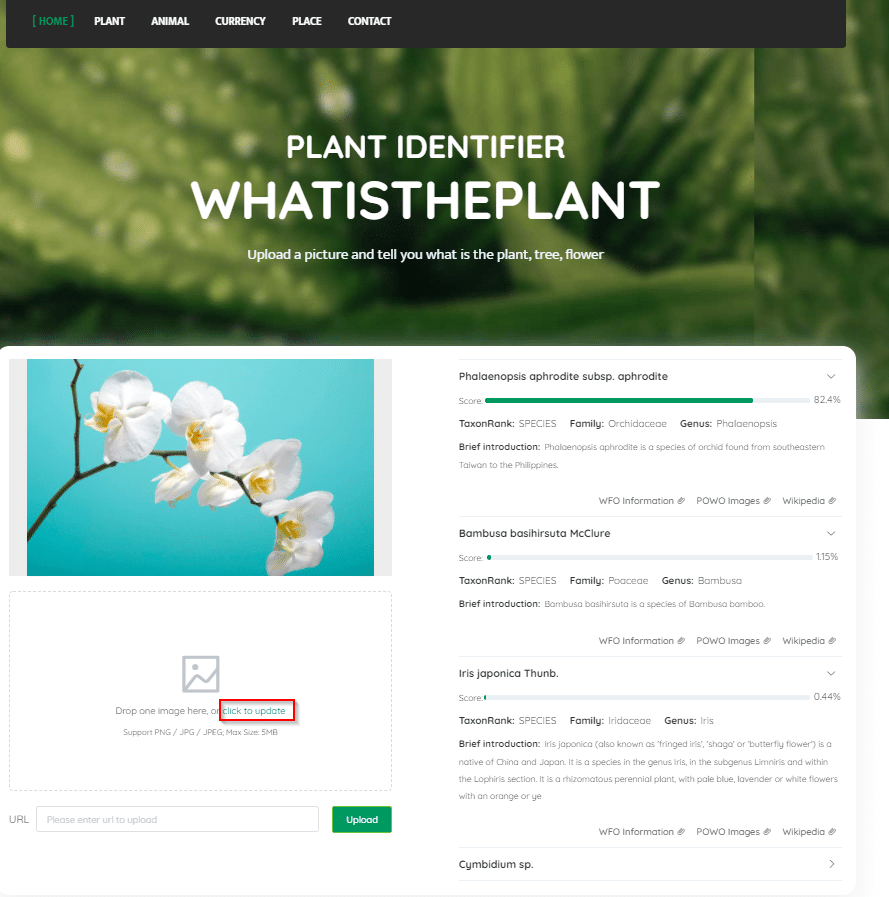 Images should be less than 5 MB and can be of different formats like JPG, JPEG, and PNG. You can also copy-paste the image URL and click on the Upload button.
When uploaded, Whatistheplant will start to check and identify the plant type and its details.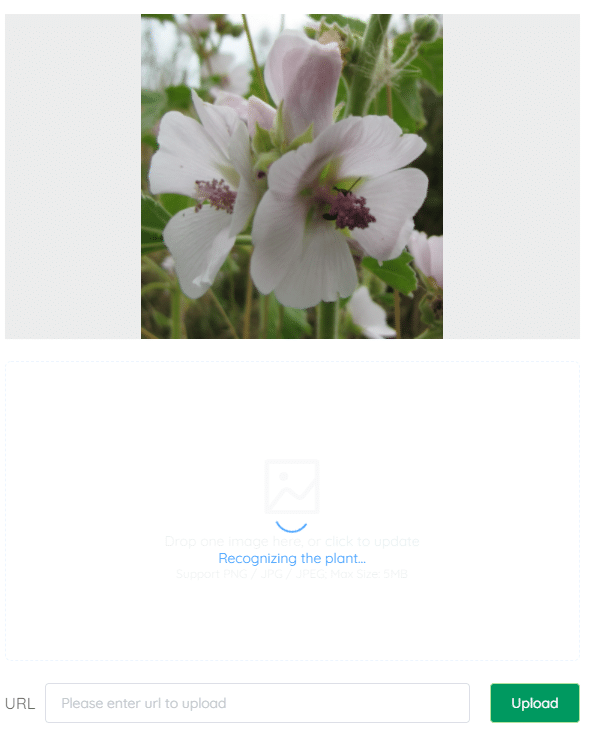 On finishing the recognition, the results are shown on the right side with different probability scores. The topmost result with the highest score will be the most likely and accurate identification compared to the ones below it.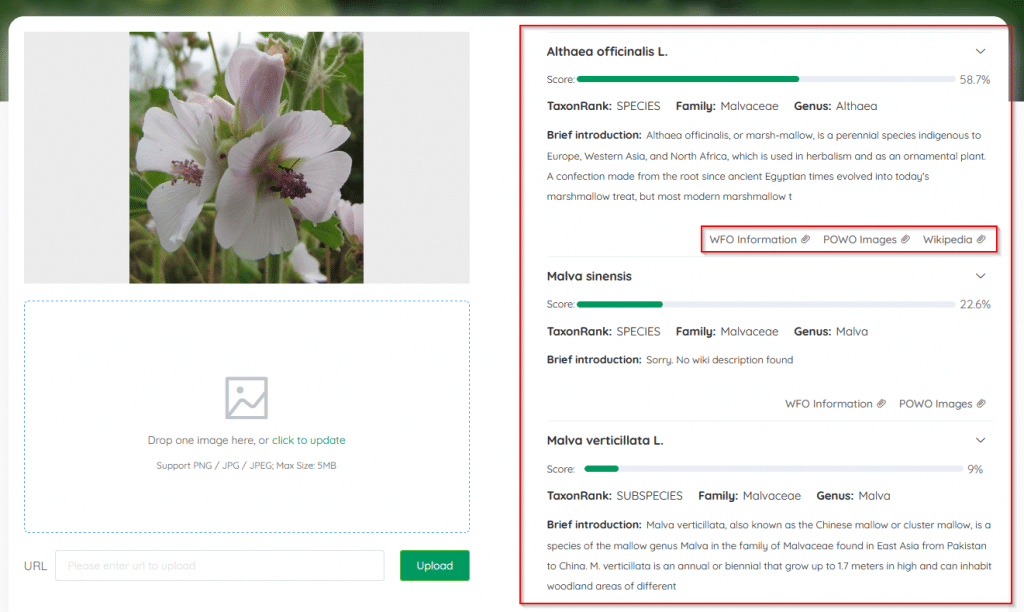 Also, more details about the identified plant can be found by clicking on World Flora Online (WFO) description links and Plants of the World Online (POWO) image links in the results.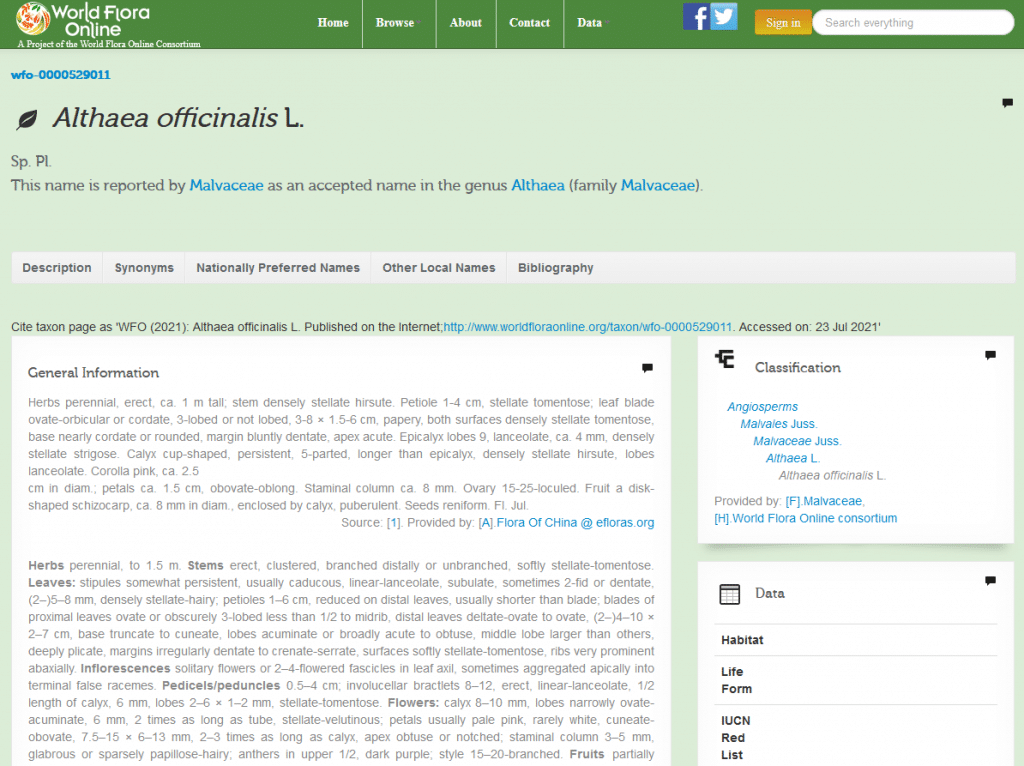 A Wikipedia link too is provided to know more about the plant. Also, all the uploaded images are auto-deleted after 24 hours.
Identifying trees:
Similar to identifying plants, you can also upload images of trees to get their botanical details. The process is the same as before, upload the image and let the tool identify the tree.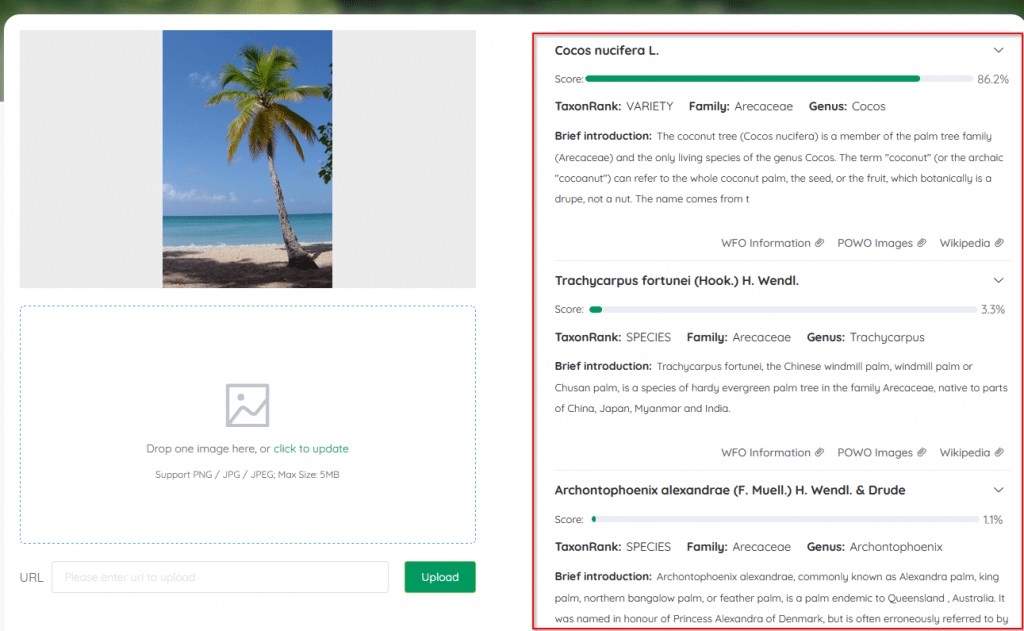 The results are listed with different probability scores for the uploaded image. Again, links to WFO and POWO along with Wikipedia will be available to know more about the trees.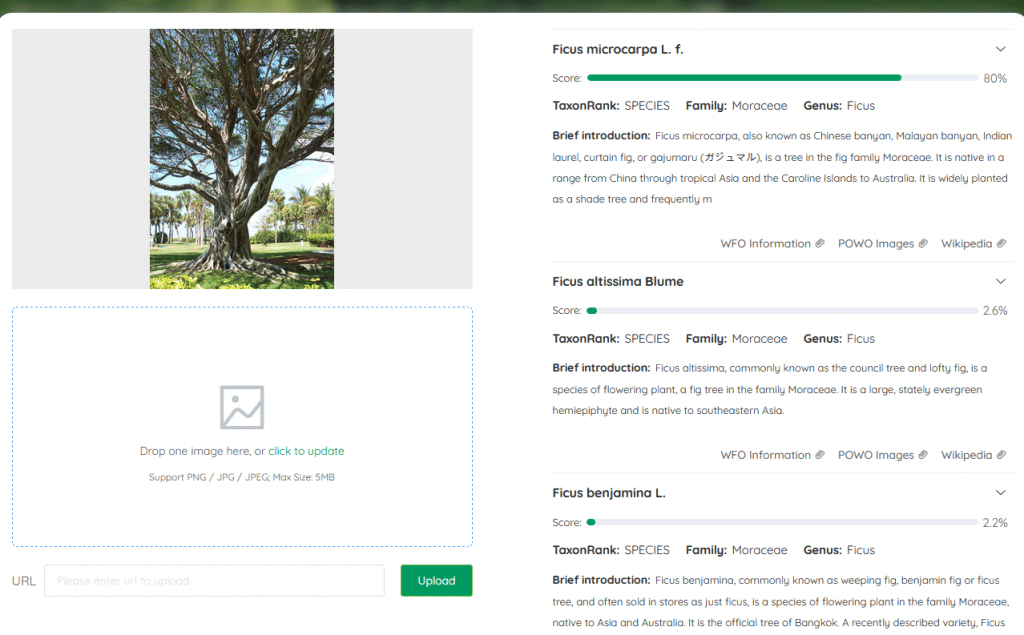 It is a free and informative tool. Do try it out.