Windows 10 comes with built-in troubleshooters that can help in diagnosing and narrowing down various issues.
Here is how to access them:
Open Settings (Win key + I) and click on Update & Security.


Click on the Troubleshoot section.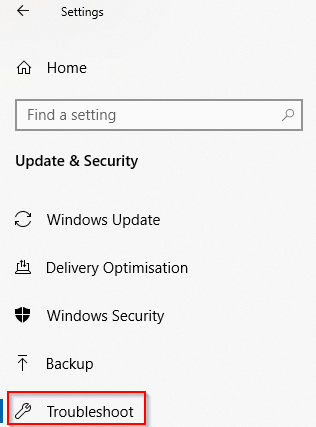 There will be settings for enabling and disabling troubleshooters. To access different types of troubleshooters, click on Additional troubleshooters.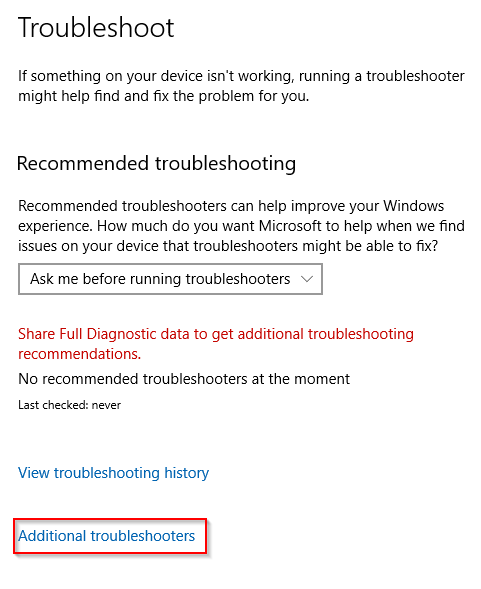 It will open a list of different troubleshooters and each of them related to specific issues. For example, to diagnose Internet connectivity, choose from the Get up and running section of troubleshooters.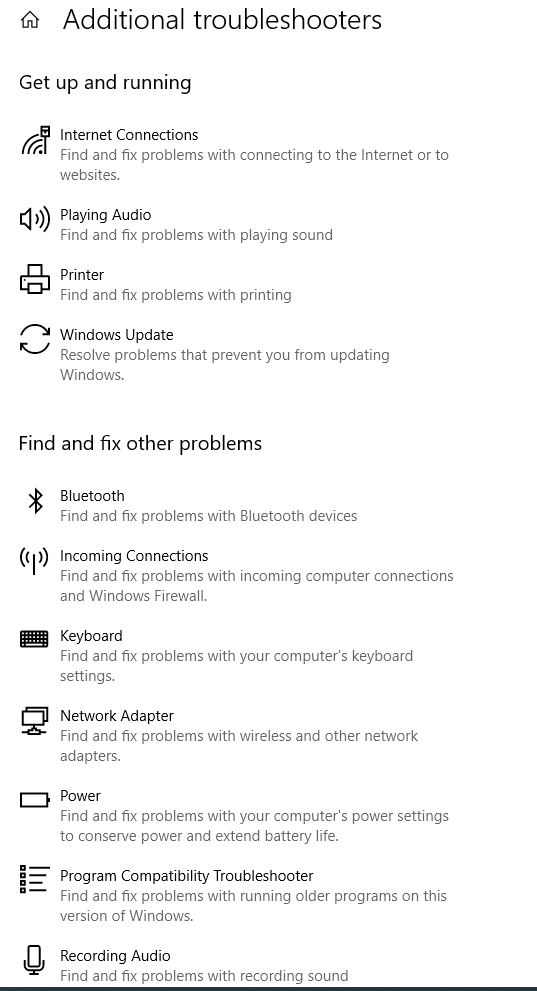 Similarly, for other issues, scroll and choose from the Find and fix other problems section.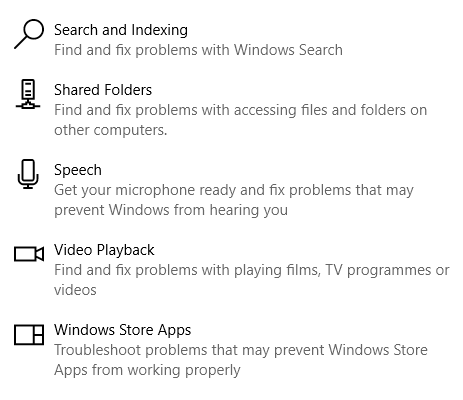 In this example, to find out why high-resolution videos are stuttering or not able to play, the Video Playback troubleshoot is run by clicking on Run the troubleshooter button.

After the initial few steps of analyzing and collecting the details about the graphics settings and hardware, the troubleshooter identified the causes for the same.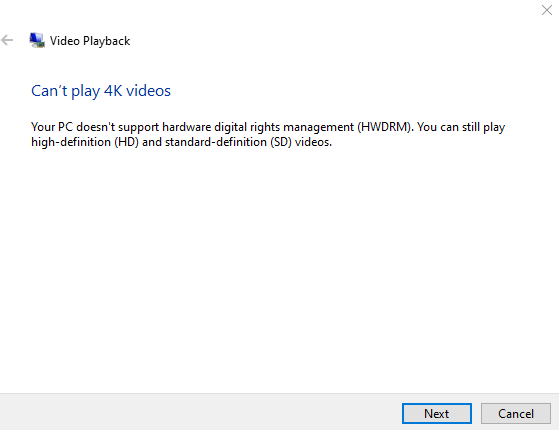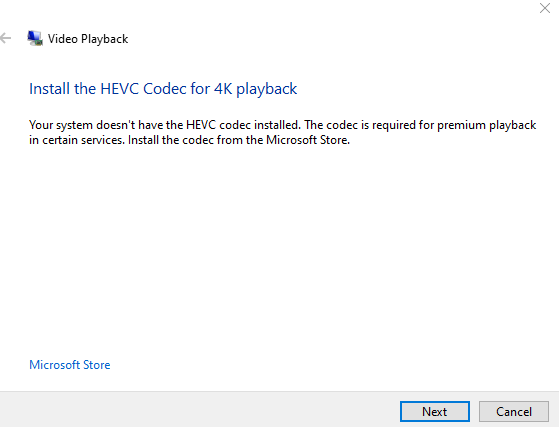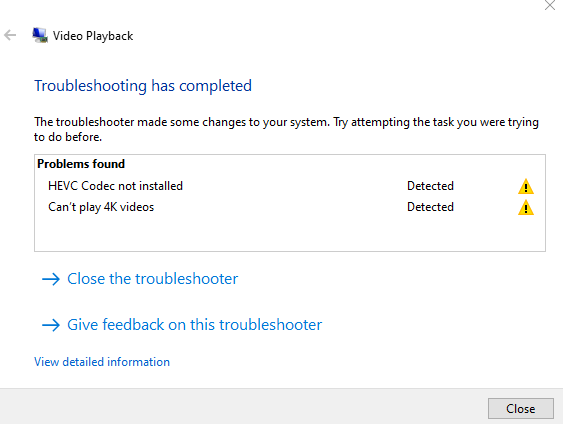 So, using these additional troubleshooters can be a time-saver and help in narrowing down specific issues.
All done.