New experimental features in Firefox are tested first as Firefox studies before being rolled out to all the users. This option can be enabled or disabled if needed.
Here is how:
Open Firefox, and in the address bar, type:


If there are any Firefox studies available and active, they will be listed. To disable them and opt out of any new studies, click on the Update Options button.

Alternatively, access Firefox settings by typing in the address bar:

Then click on Privacy & Security and scroll down to Firefox Data Collection and Use section. Remove the tick next to the option Allow Firefox to install and run studies.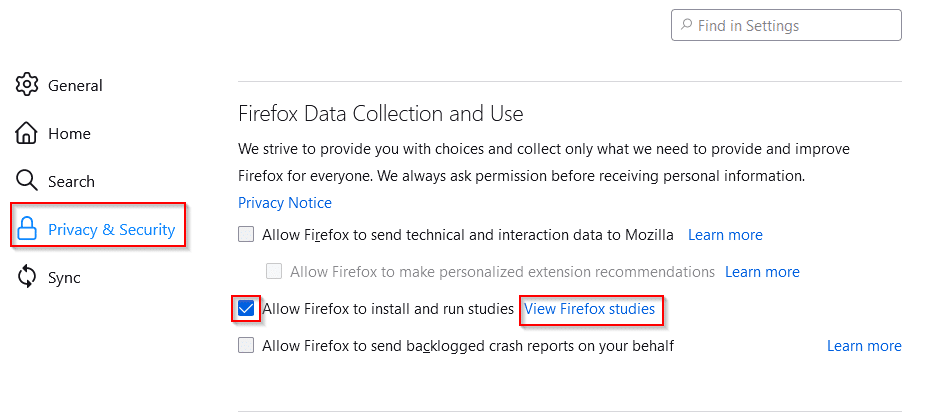 To verify that studies are disabled after doing this, click on View Firefox studies. The studies page will now display that no new studies will run.

Happy browsing.