Just like using Gmail and Google Docs offline, Google Calendar too can be configured to work offline.
Here is how to do it for the desktop version:
Open Google Calendar in Chrome or any Chromium-based browser like Microsoft Edge as this offline feature isn't available in other browsers like Firefox.
Click on the gear icon from the top right and select Settings.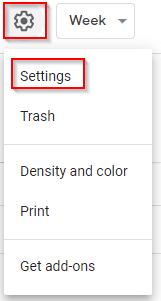 Then from the General section, choose Offline. (If you log in using other browsers like Firefox, this option will not be visible).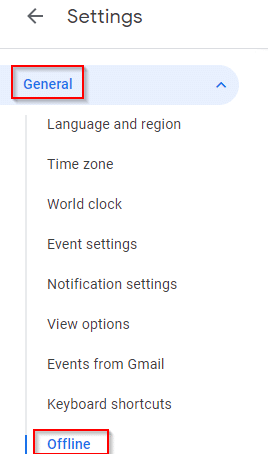 Enable the tick next to the Turn on offline calendar option.

As soon as this is enabled, Google Calendar will start syncing for offline use. Reload the calendar for the sync to start.

Once finished, the sync icon will change to a tick mark in a circle, and clicking on that will confirm that the offline mode is now ready to use.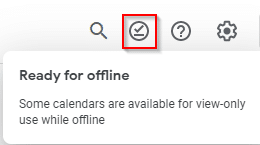 Using Google Calendar when offline:
Now, whenever it is accessed while disconnected from the Internet, the icon will show the offline mode.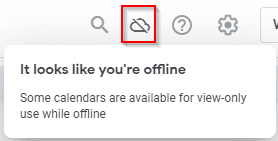 In this mode, you can still view events and calendars beginning from the last four weeks using the week, day, and month format.
There are certain limitations during offline mode like:
Events can't be created or edited while being offline. Also, events can't be emailed.
Tasks and reminders also can't be accessed.
An error message of Unavailable while offline will be displayed at the bottom of the calendar screen when trying to use any of these features.

Also on clearing the browser cache, it will disable the offline mode (as all the calendar data is synced and stored locally), and you would have to turn it back on.
It is still a useful option when you have intermittent connectivity or are offline. Enable the offline mode and view all the existing calendar events.
All done.