Word Counter Plus is a Google Chrome add-on that can show the word count for the selected text from within a web page.
Download and install it from the Chrome Web Store.


Once installed, it can also run offline and doesn't need any extra permissions.

To pin it next to the Chrome address bar, click on the Extensions icon and enable the pinning option.


Using Word Counter Plus is easy. Select some text from a web page and right-click. Choose Word Counter Plus from the right-click menu.

It will show a pop-up with the stats about the selected text.

It includes word count, character count, average, and the longest word length. Click on OK to close it.
Word Counter Plus will work on most web pages except Google Docs and other online text/document editing tools because these will already have an option of displaying word count.
You can also enable Word Counter Plus to run in incognito mode. Right-click on the add-on icon and select Manage extensions.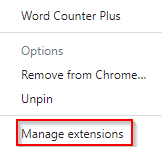 Then turn on the option of Allow in incognito.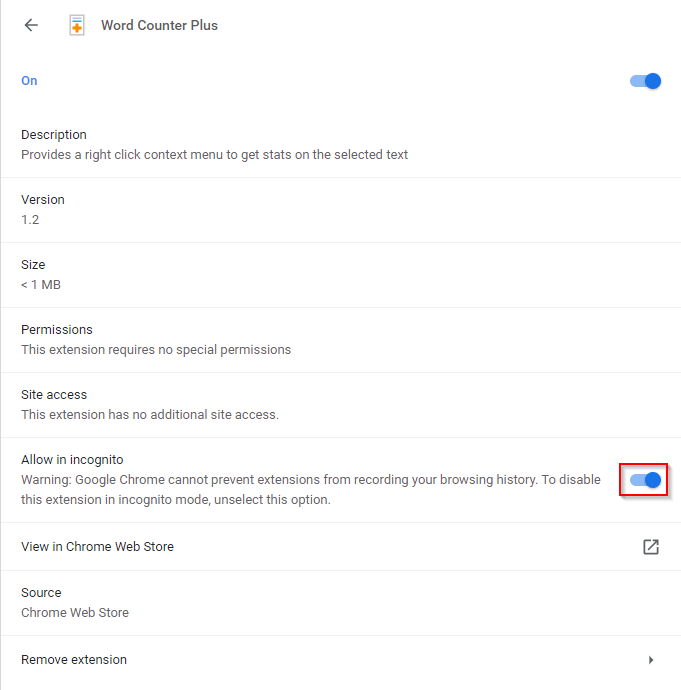 It is a simple and offline word counting Google Chrome add-on that can immediately show text-related stats.
Do try it out.