If you are looking for some relaxing noises to play in the background when using Linux Mint, then Blanket is a good tool for that.
Blanket is available as a Flatpak and can be installed from the Terminal: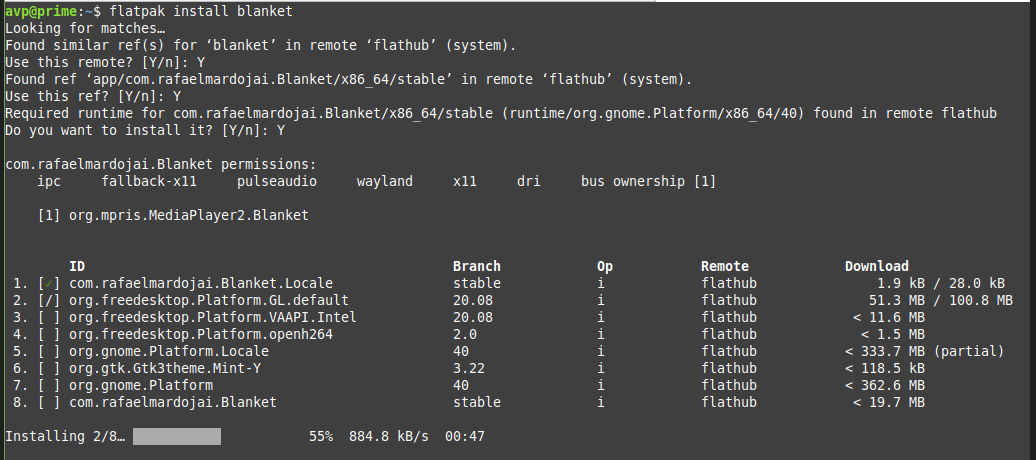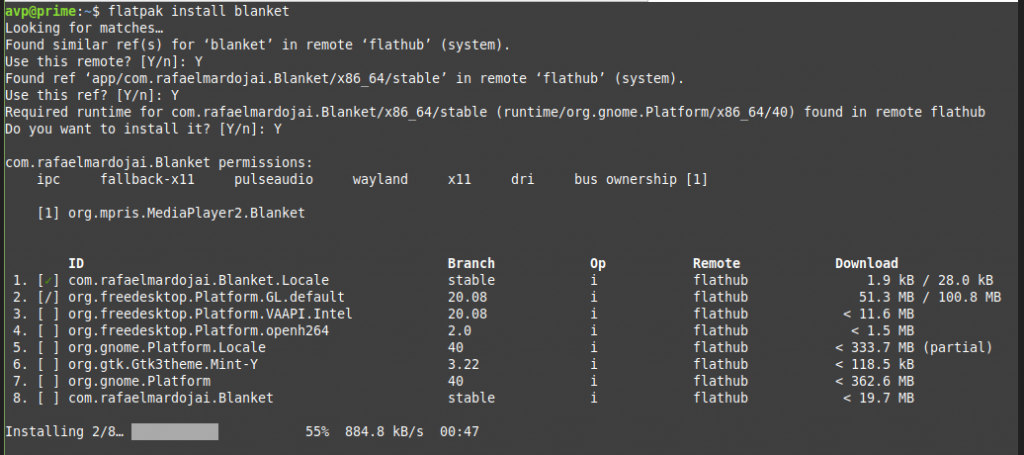 The installation will take some time. After it is complete Blanket will be available from the Sound & Video menu.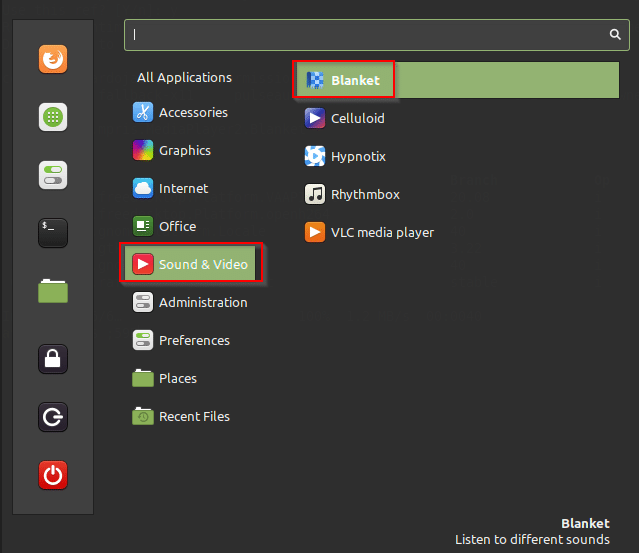 Click on it to get started.
Blanket has a collection of background sounds grouped into different categories like Nature, Travel, Interiors, Noise, and Custom.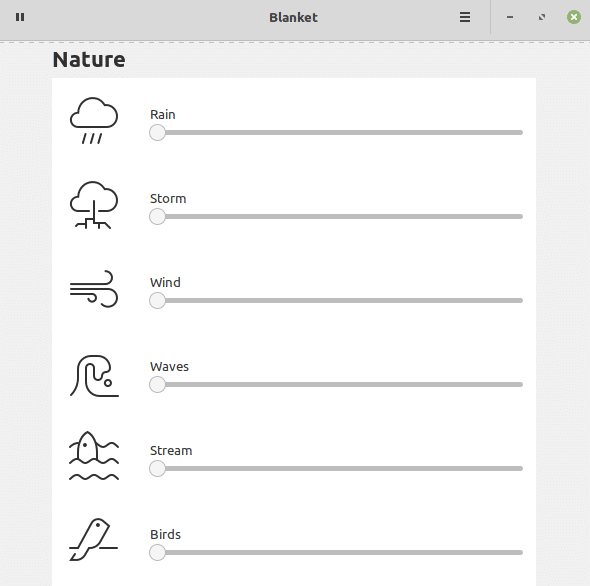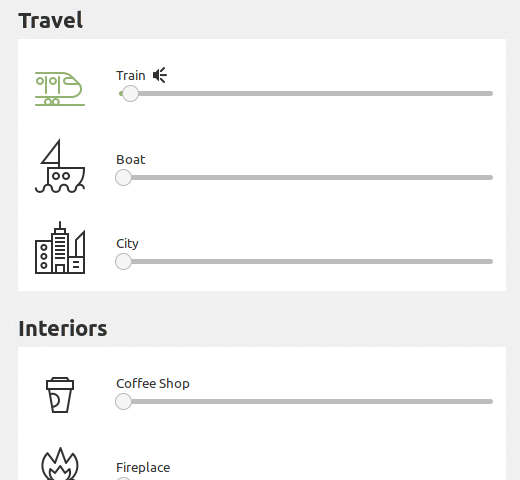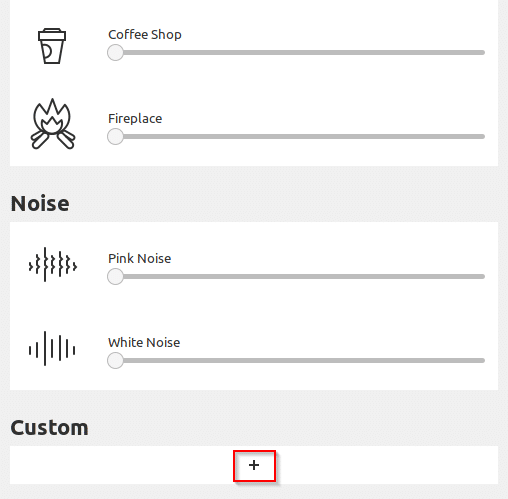 Clicking on the + button in Custom lets you add your sounds and supports common audio formats like MP3, WAV, FLAC, and OGG.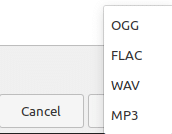 To play any of the available sounds, drag the slider next to them and adjust their volume. You can have multiple sounds playing together too.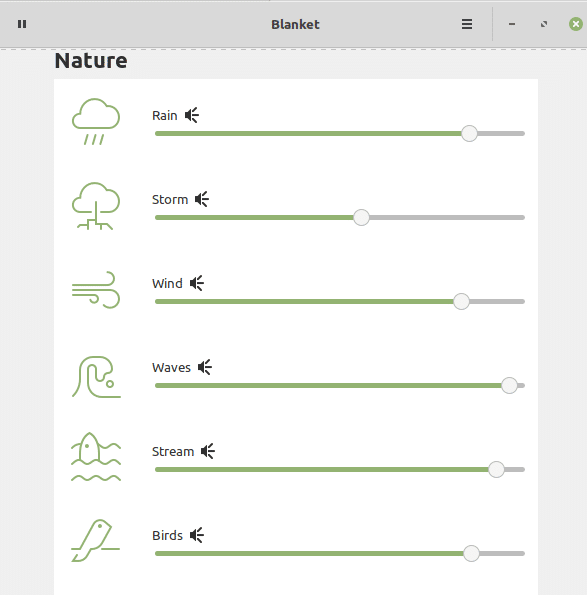 Also, you can play, pause and stop these sounds by clicking on the audio icon from the Mint system tray.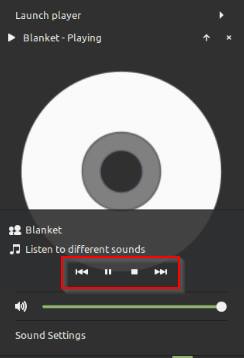 By default, Blanket won't play the background sounds if stopped. You can change this option if you'd like to continue playing these sounds. To access Blanket preferences, click on the icon from the top right.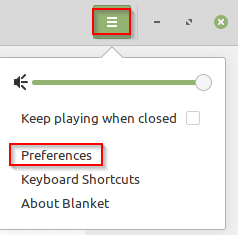 From there you can automatically start Blanket in the background after logging in if required.

The Keyboard Shortcuts option from the menu lists the Blanket shortcuts for using it.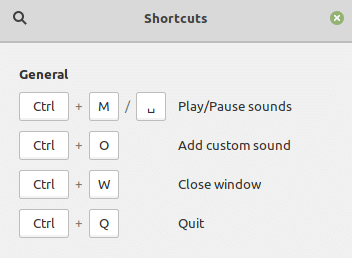 This is a handy relaxation tool if you'd like to focus or relax by listening to background noises. If you are looking for a similar tool that works across different platforms, then Noisli too would be a good choice.
It would also be useful to take regular breaks by being reminded of them using a tool like Safe Eyes in Linux Mint.
Happy relaxing.