Dropbox has a security checkup tool that can review your account settings and ensure better security.
Login to Dropbox and click on the account name. Then click on Settings.
The security checkup tool will be available in the Security section. Click on Start checkup to begin.

You can also directly access it from here once logged in.
This tool checks your Dropbox account based on the following criteria:
Email address
Dropbox login activity
Linked apps to Dropbox
Password
Email address: To use it, verify your email or change it if needed.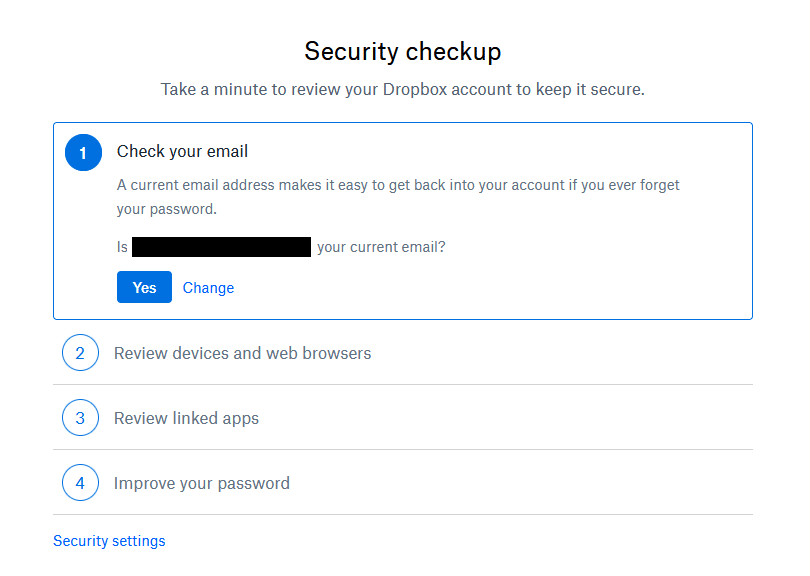 Then, click on Yes to proceed.
Login activity: When you sign in to Dropbox from different locations and devices, many of those sessions would still have been active. It is always a good idea to log out from such inactive sessions. The Review devices and web browsers section displays a list of all these devices and browsers from where you have accessed Dropbox.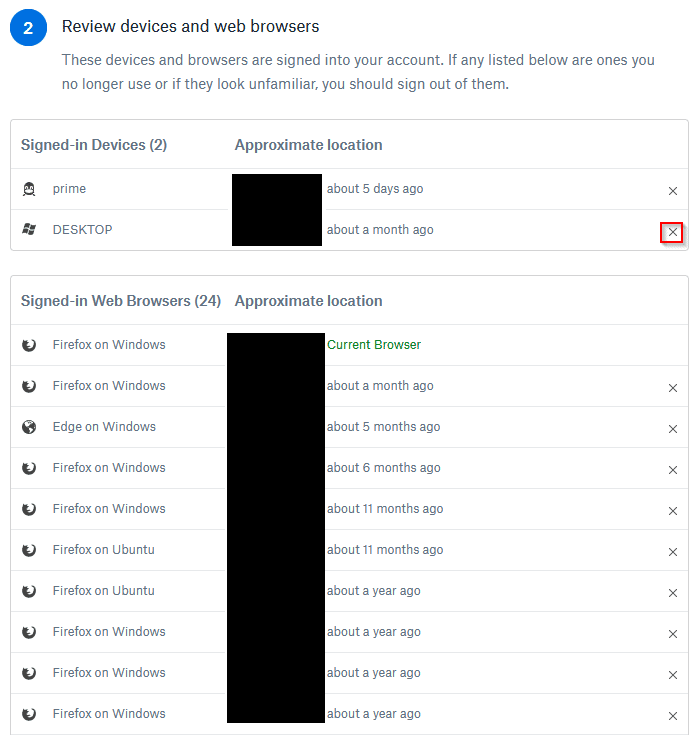 Click on the X next to the inactive sessions to close them.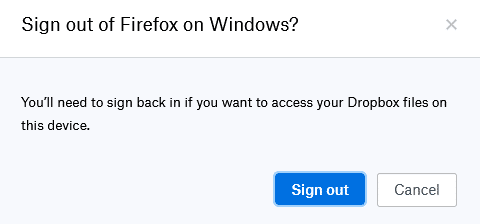 Confirm by clicking on the Sign out button and click on Next to proceed to the next step.
Linked apps: Apps to which you have permitted to access Dropbox will be listed here.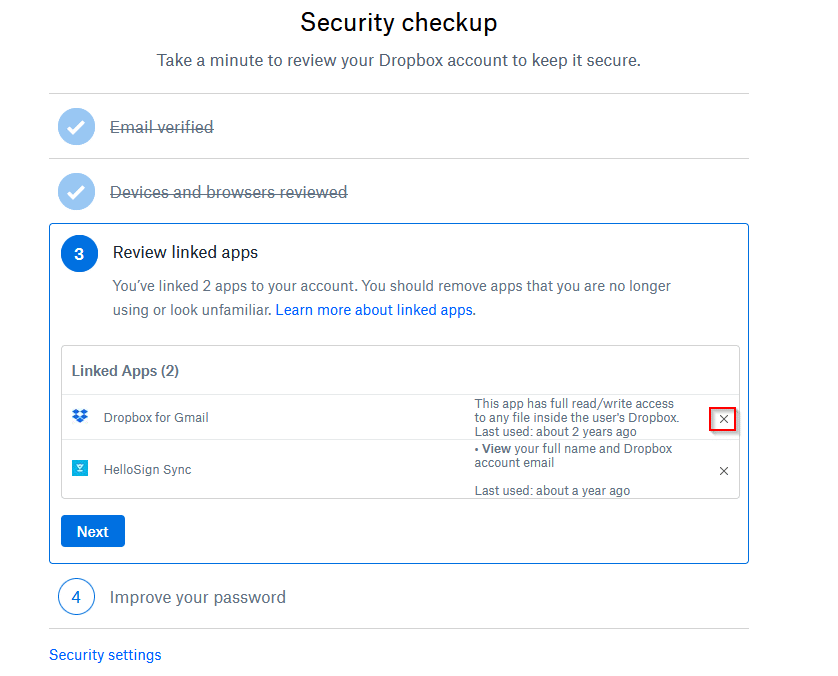 These can be add-ons and other services. Again, it is a good idea to revoke permissions from connected apps that are no longer used. All of the linked apps will be listed here.
Click on the X next to these linked apps to disconnect them from Dropbox. Confirm by clicking on the Uninstall button to remove these inactive apps.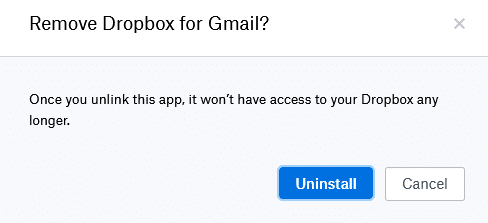 Once done, click Next to go to the last step.
Password: Change the password from here. It is important to periodically change it and ensure that it is a strong one.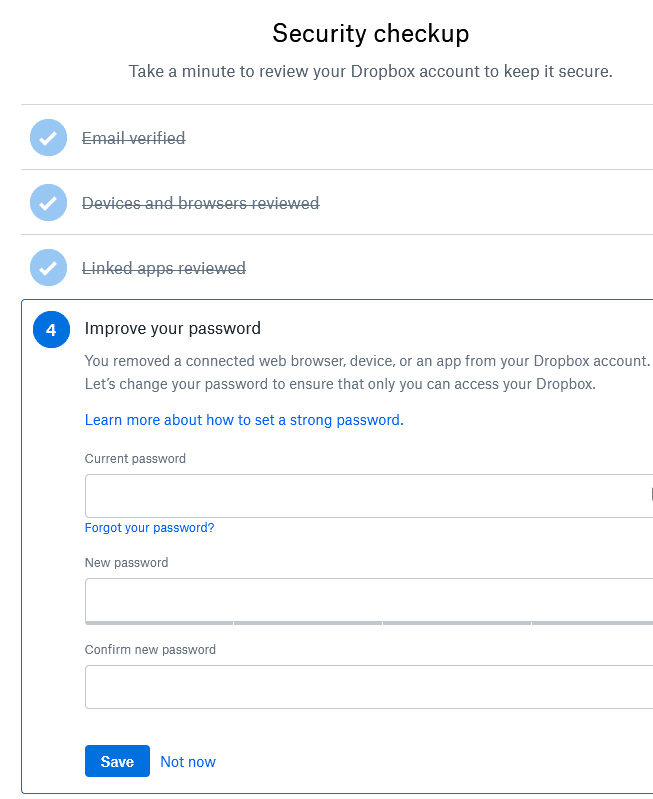 Many online password generator tools can test the strength of passwords and can generate complex passwords based on different criteria.
Change the password and click on Save.

This will complete the Dropbox account security check-up.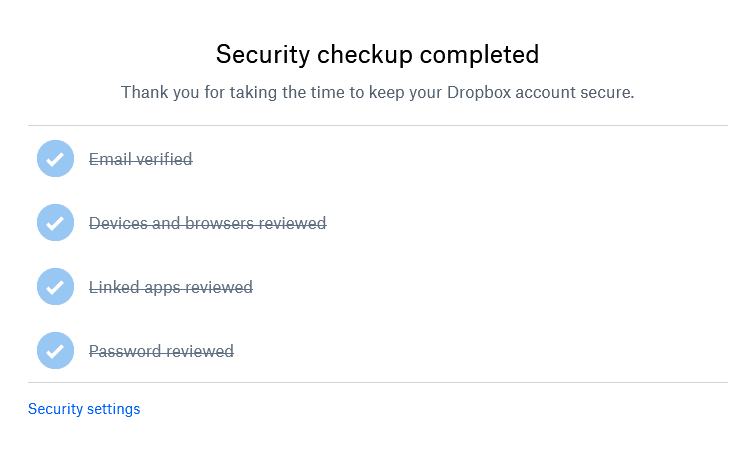 All done.