It's time for a giveaway. 🙂
A free giveaway of PDF Unshare Pro is up for grabs.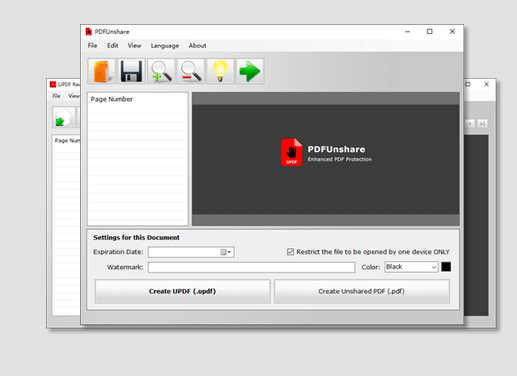 Originally priced at $24.98 for a 6-month license and $49.95 for a year's license, a free 6-month license is available during this giveaway.
About PDF Unshare Pro:
It prevents unauthorized copying and sharing of PDF files.
In a nutshell, how it works is it first creates a protected PDF file (a uPDF file) from the source PDF file. This uPDF file can not be opened with PDF readers and requires a uPDF reader. Also, once opened on one device (PC or mobile), it can then no longer be opened on any other device by default.
Key Features:
Prevent taking document screenshots
Lock the opening of PDF documents to a single or multiple devices
Available in two formats: uPDF and PDF
Watermark PDF documents
Set expiry dates for PDF documents
Free PDF and uPDF readers available for iOS and Android
Giveaway Details:
It is a time-sensitive giveaway that ends on 15 July 2021. No participation or registration is needed for this as it is free for all.
To get the giveaway license, go to the PDF Unshare Pro homepage and scroll to the very bottom of the page to view the promotion area.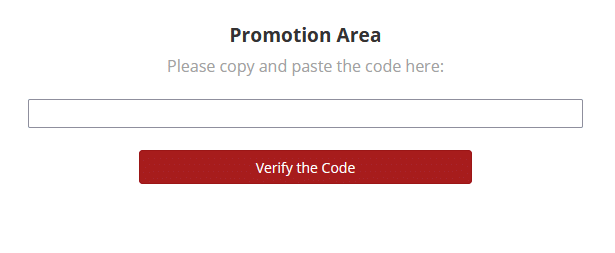 Then, enter the following code to unlock the giveaway section and click on Verify the Code button:
It will now show the giveaway offers for PDF Unshare Pro.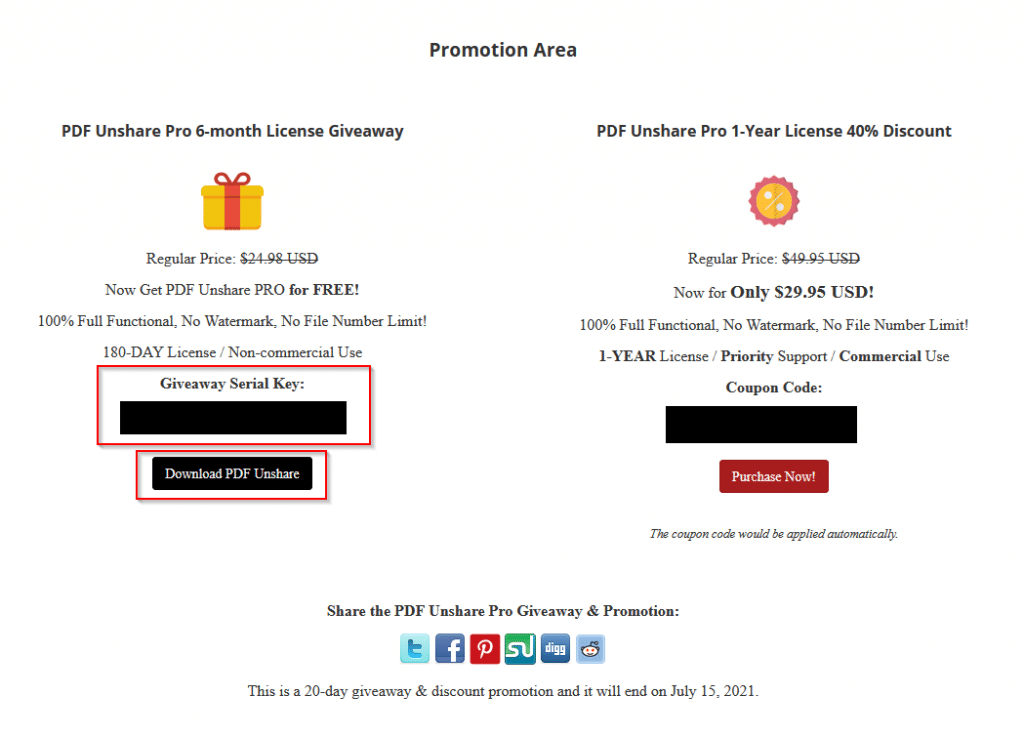 To get the free 6-month license, first copy-paste the serial key to a text file and then click on the Download PDF Unshare button.
If you would like to purchase an annual license at a discount, that is also available from here during this giveaway.
Using PDF Unshare Pro:
After the giveaway version of PDF Unshare Pro is downloaded and installed, launch it. To register it, click on the PRO button in the menu and paste the giveaway license key from before.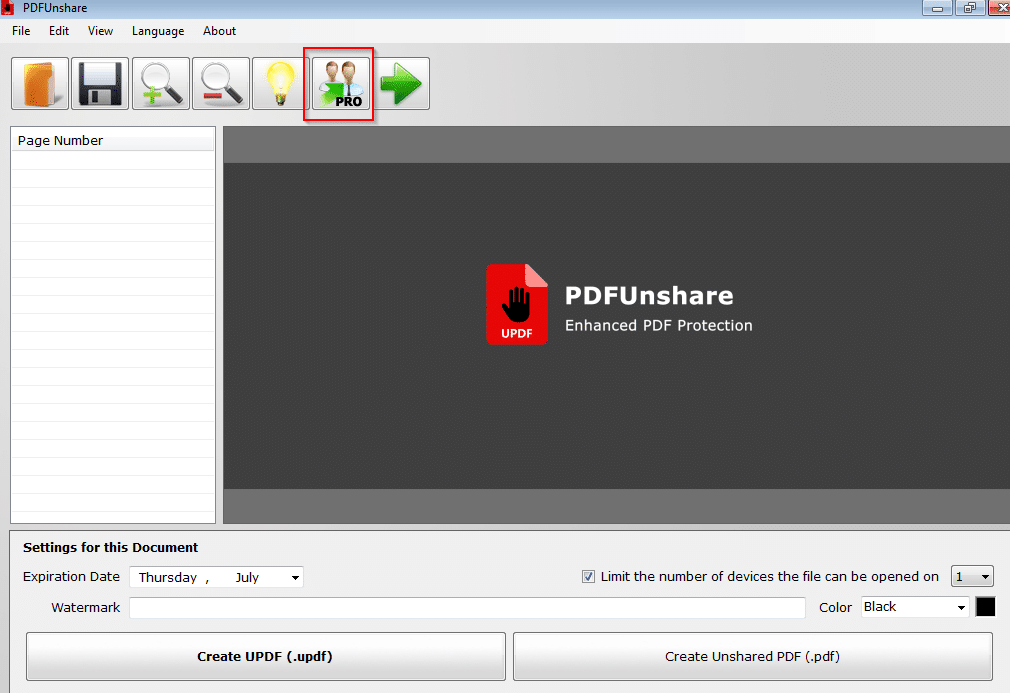 Once registered, it will be free to use for six months from the date of registration.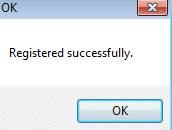 Also, there will be a uPDF reader installed along with it.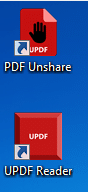 After a PDF document is protected using PDF Unshare Pro and saved as a uPDF, it can then be only opened with the uPDF reader.
Here is how to use PDF Unshare Pro step-by-step.
Enjoy the giveaway and happy downloading.