The Windows 10 Mail app has many useful features like managing multiple accounts from a single interface.
So if you have more than one email accounts configured, you can then choose different fonts for each of them.
Here is how:
Open the Mail app and click on the settings icon.


From the Settings section, choose Default Font.


This will open the font settings. To configure a per account font, select the email account from the drop-down menu.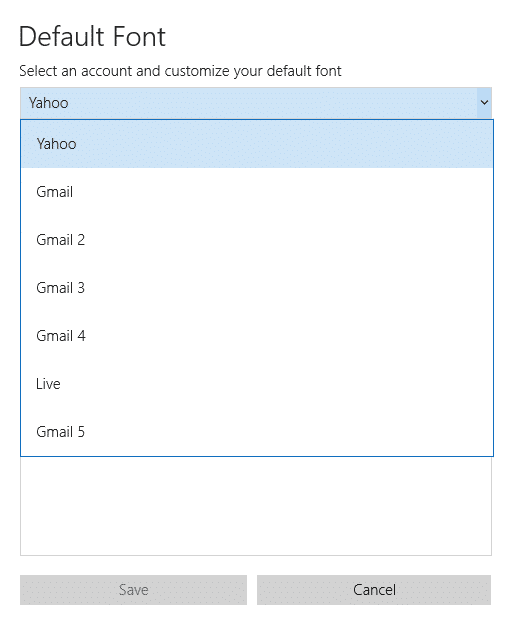 Then change the font settings. The preview window will show how the different font settings will appear. Choose as needed.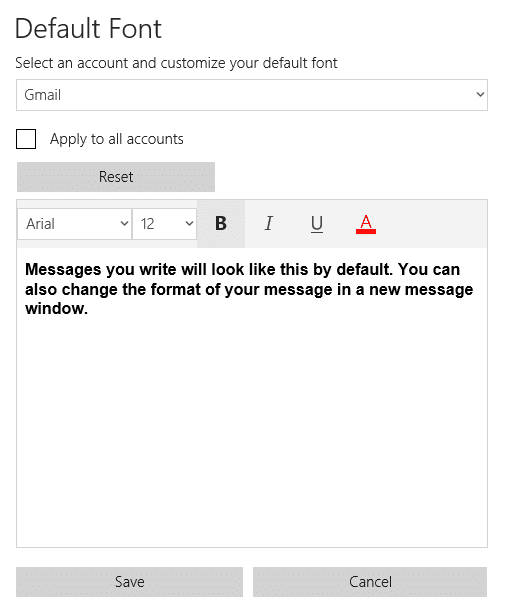 Also, if you would like to keep the same font settings for all the added accounts then check the option of Apply to all accounts.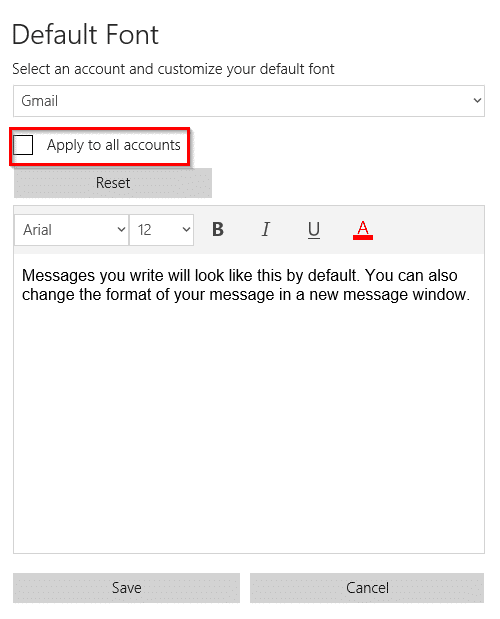 To reset all the font settings to default, click on the Reset button.
Happy emailing.