Vivaldi browser has several useful tab management features like Tab Stacking, Tab Tiling, and so on.
With version 3.7, there are two more new tab management features available: Stack Tabs by Host and Periodic Tab Reload for Web Panels.
Here is how to use them:
First, check if Vivaldi is updated to version 3.7 by typing in the address bar:

If not, then update it. Once updated, you can use these new features.
Host-based tab stacking:
If multiple open tabs are belonging to the same host or domain, you can now group them into a single stack. This is useful when you need to declutter and keep tabs from the same domain organized. To do that, right-click on the open tab and select Stack Tabs by Host.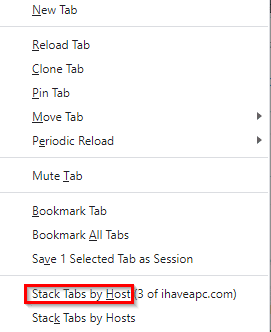 The number of open tabs belonging to the same domain would be displayed next to that. On choosing that, the open tabs of the same host or domain will be grouped into a single stack.

To remove all the tabs from the stack, select Ungroup Tab Stack.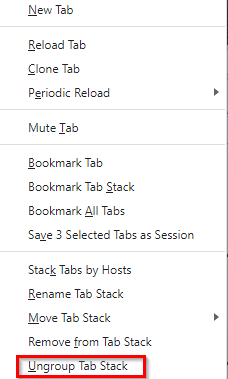 Periodic Tab Reload for Web Panels:
The Periodic Tab Reload option was already available for open tabs. But now, you can enable it for websites added to the web panel too.
Open the Web Panel if it is not visible by choosing View > Show Panel.

Then, add the website to the panel.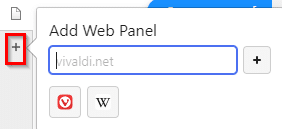 Once added, to auto-reload the website, right-click on it from the panel and select Periodic Reload and the time interval.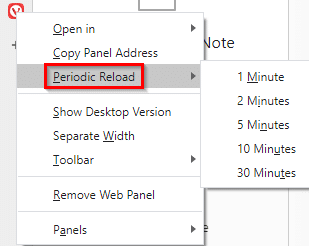 This period can be from 1 minute to 30 minutes. The website favicon will be underlined indicating that the periodic reload is enabled.

The website will then automatically reload as per the set interval. This is useful when viewing websites that are frequently updated like news, finance, sports, and so on.
To turn it off, right-click the website icon from the panel and choose Periodic Reload > Disable.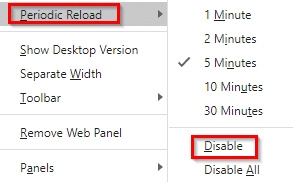 Do try them out, these features make managing multiple tabs a lot easier.