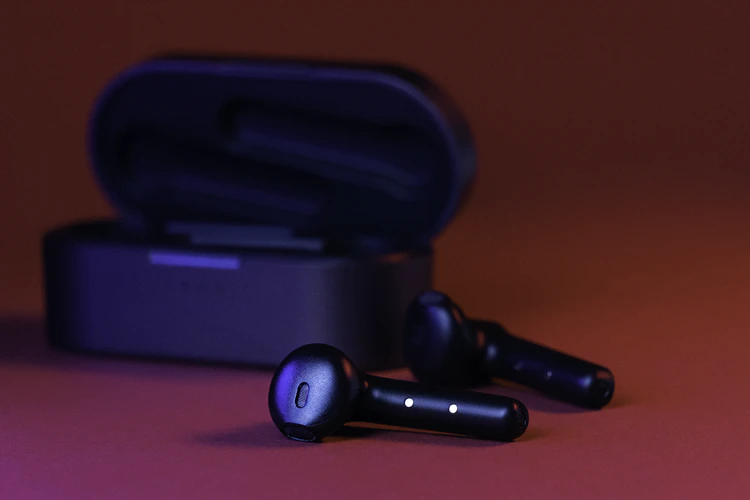 [ Image courtesy: Unsplash]
You've probably had a nasty experience with the wired headphones that existed before Apple AirPods changed Apple history in 2016. Wired headphones were often troublesome, becoming tangled or inhibiting your movement when listening to music during activities. Apple AirPods, on the other hand, allow you to listen to your music without tethering yourself to your iPhone. They're tech-savvy, with their sensors telling when to change the music.
In addition to their ease of use and convenience, many people have discovered some exciting secrets about these unique earbuds. Read on to learn more about AirPods, and how they can be used to make your life even more convenient:
1. It's easy to find lost AirPods
When AirPods first hit the market, a lot of people were skeptical, and wireless headphones seemed like they would be fairly easy to lose. Luckily, Apple addressed this problem and made it easy to find lost AirPods. You just have to install the "Find My" app on your iPhone, Mac or iPad and track the location of your AirPods. Unfortunately, there is no Find my AirPods case app. If you lose your AirPods case, you will have to order new ones.
2. Turn off the automatic ear detection
The default feature of AirPods is that they will activate or deactivate depending on their proximity to your ears. If you don't like this feature and want the AirPods to remain active, you can stop this nuisance by locating the toggle setting in "Bluetooth" and connecting the AirPods.
3. Use their case as their stand
Alongside using the AirPods' case to charge them, you can also use it as a stand for your phone. Open it and place the phone horizontally, then prop it up. Although it's a bit wobbly, it works!
4. Swipe left to check the battery
It can be difficult to determine when your AirPods' battery is draining. Check your battery by adding the "Batteries" widget to the View screen of your iPhone.
5. Pair them with non-Apple products
AirPods work best with Apple devices. However, it's possible to enjoy them with non-Apple products as well. You can use them as Bluetooth headphones with non-Apple devices. Put them in the charging case, open the lid, and hold down the flat button on the back until the device gets into pairing mode. Connect the AirPods with the device you want to pair and enjoy the music.
6. Customize their double-tap command
AirPods have a double-tap feature that makes them perform different tasks without you glancing at your iPhone. Although they were initially designed to activate Siri, they're also customizable.
Follow these steps to customize your AirPods double-tap command:
Navigate to the settings of your iPad or iPhone
Go to Bluetooth
 Click "My Devices and tap the blue "i" icon
On the "Double-Tap on AirPod" section, choose what you want your earbuds to do
Endnote
These tips will make your experience with AirPods fun and exciting. Imagine the automatic pairing, easy battery check, and Android compatibility? It's easy to see how AirPods are a powerful and unique addition to your tech arsenal.