Print Friendly & PDF is a Chrome add-on that optimizes pages before printing them. It does this by removing the unnecessary clutter from the web pages. So it saves pages and ink by only printing what is necessary. Also, it can save the web pages as PDF documents or save them to Google Drive.
Download and install Print Friendly & PDF from the Chrome Web Store here.


After installing it, click on the Extensions icon to pin it next to the Chrome address bar.


Using it is easy. To save or print a web page, open it and click on the Print Friendly & PDF icon. It will show a simplified page with various options like Print, PDF, and Email.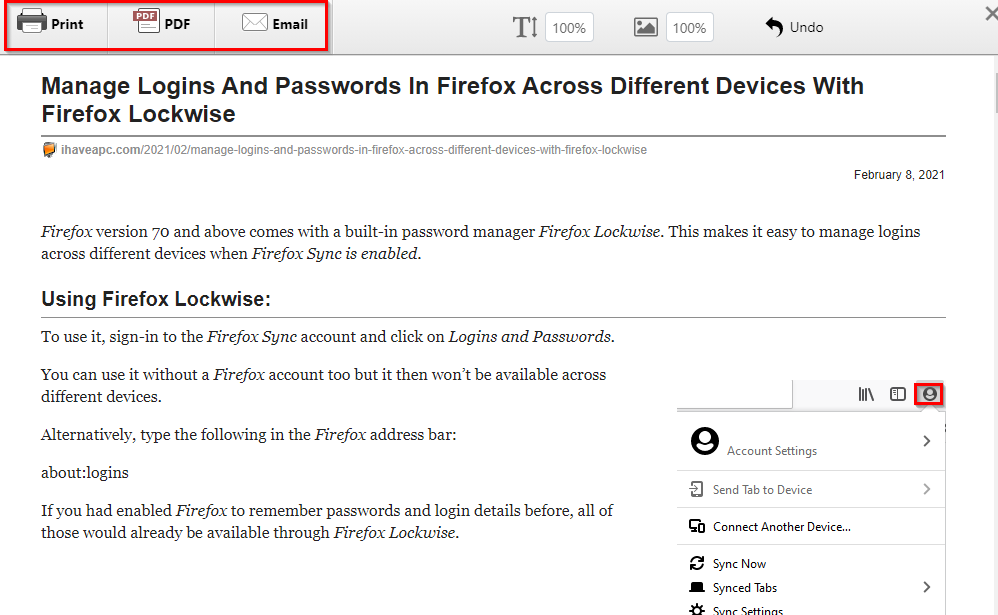 To change the text and image size for the web page, select their sizes from the drop-down menu.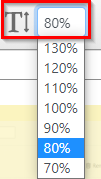 You can also delete lines and blocks of text. These will be highlighted with a trash icon, click on that to delete as needed.

Print, PDF and Email:
To print the web page, click on the Print button.

It will show the number of paper sheets required for printing. Along with that, the list of installed print devices will also be available.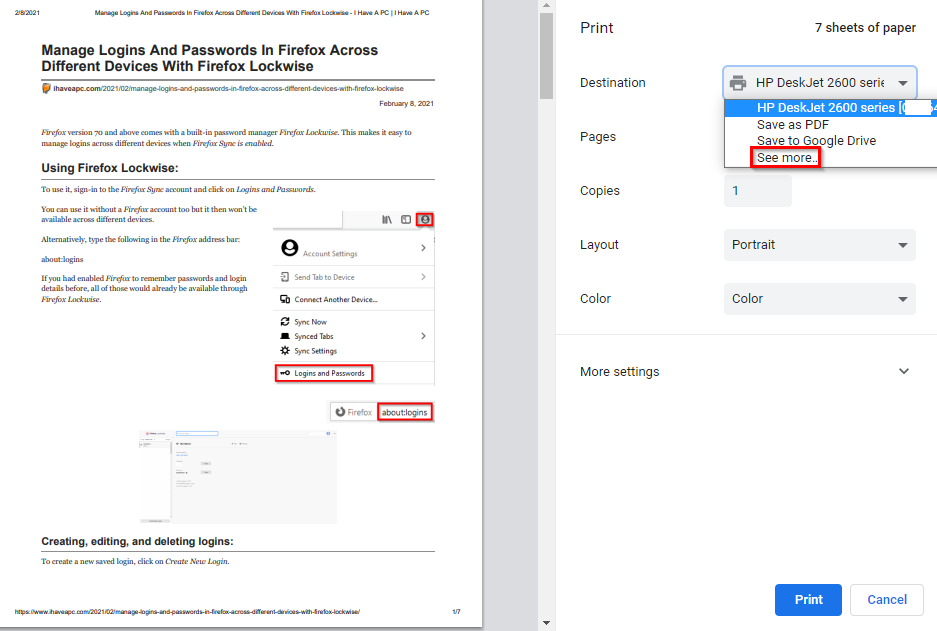 To view more options, click on See more.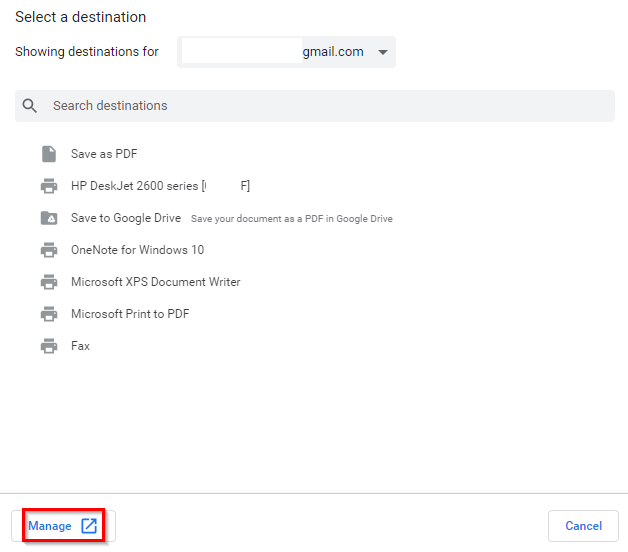 You can also configure specific devices by clicking on Manage. In Windows, it will open the Printers & Scanners settings.
After selecting the output print device, click on Print.

On selecting the Save to Google Drive option, the web page will be auto-saved as a PDF to Google Drive.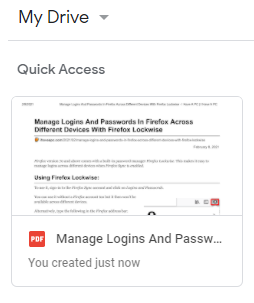 PDF:
To save it as a PDF, click on PDF. It will generate the PDF version of the webpage.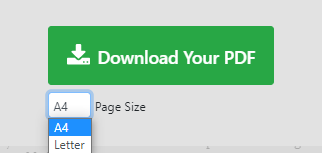 Select the page size and then click on Download Your PDF to save it.
Email:
Finally, you can also email the webpage through the Email option. Fill out the sender and recipient email addresses and a custom message.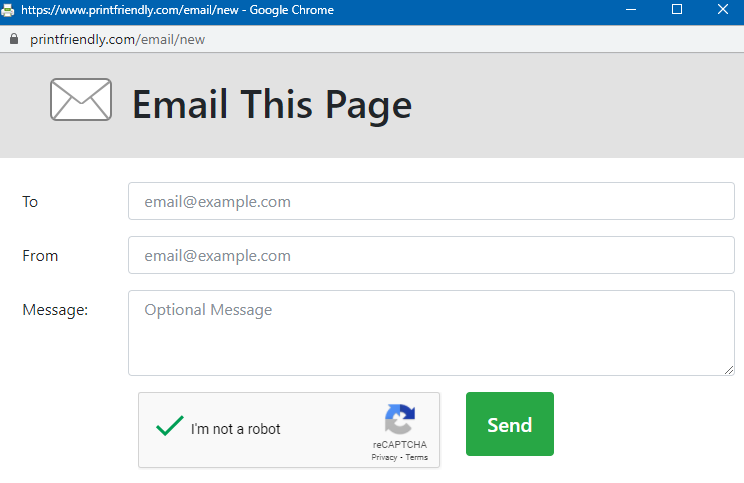 The web page will be emailed.

To configure other settings for Print Friendly & PDF, right-click on the add-on icon. Then select Options.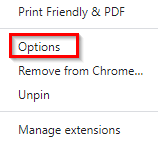 You can change how the add-on icon appears through these settings.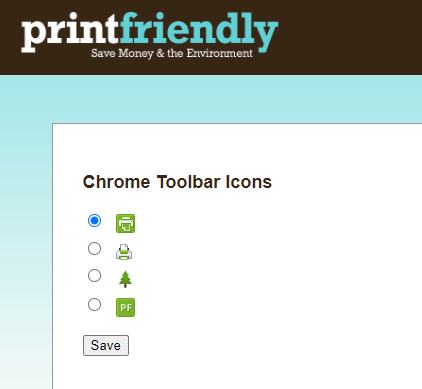 It is a useful add-on for saving and printing web pages without any clutter. This add-on is also available for other browsers.
Also, to just read the articles clutter-free in Chrome, Mercury Reader can be useful.
Happy printing.