The Stacked Tabs feature in Vivaldi groups tabs into a single tab. This is Compact Stack Tabbing. The stacked primary tab can then be expanded to access the other tabs within. With version 3.6, Vivaldi now has a Two-Level Tab Stacks feature.
With this feature, even when the tabs are stacked, they will be available below the primary stacked tab as a second-level and be visible at all times.
Using Two-Level Tab Stacks:
To use Two-Level Tab Stacks, first, check if Vivaldi is updated to version 3.6 by typing in the address bar:
Once updated to 3.6, select multiple tabs by holding the Ctrl key and left-clicking to choose them. A rectangular boundary will be visible over the selected tabs.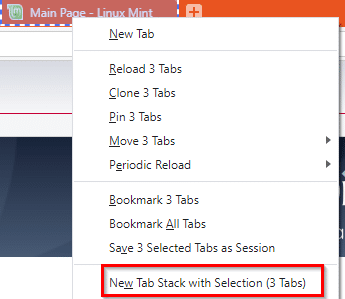 Right-click and choose New Tab Stack with Selection.
The tabs will be visible in two rows, the upper one being the primary and the stacked tabs below it.

You can also rename the tab stack for better grouping. Right-click on the primary tab and choose Rename Tab Stack.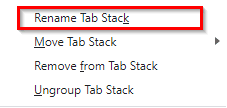 Different tab stacks can be named as per relevance if needed.

The stack can be shifted to the left or right using the Move Tab Stack option.

Individual tabs from the stacked tabs can be removed by right-clicking them and choosing Remove from Tab Stack.

Changing Tab Stacking settings:
Also, this Two-Level Tab Stack is the default stack choice in Vivaldi 3.6. You can change this to Compact Stack Tabs. To do that, click on the Vivaldi menu and choose Settings.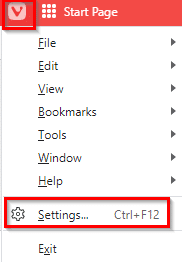 Select Tabs.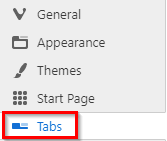 Then from the TAB FEATURES, change the Tab Stacking option as needed.


It is a useful feature to maximize display with many open tabs and for them to be visible. Add them in different stacks with the Two-Level Tab stacking, and they will appear in the row below the primary stacked tabs.
All done.