The popular online gaming platform Steam has an option of seeing various hardware and software used by their users for gaming.
To know this, login to the Steam client and click on Help > System Information.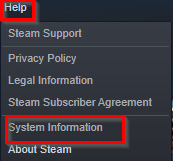 Then click on Compare your hardware to that of other Steam users. Alternatively you can get the list from here.

It will show a profile of the hardware and gaming platform used by Steam users. This gives a good idea if you'd like to upgrade your PC for a better gaming experience.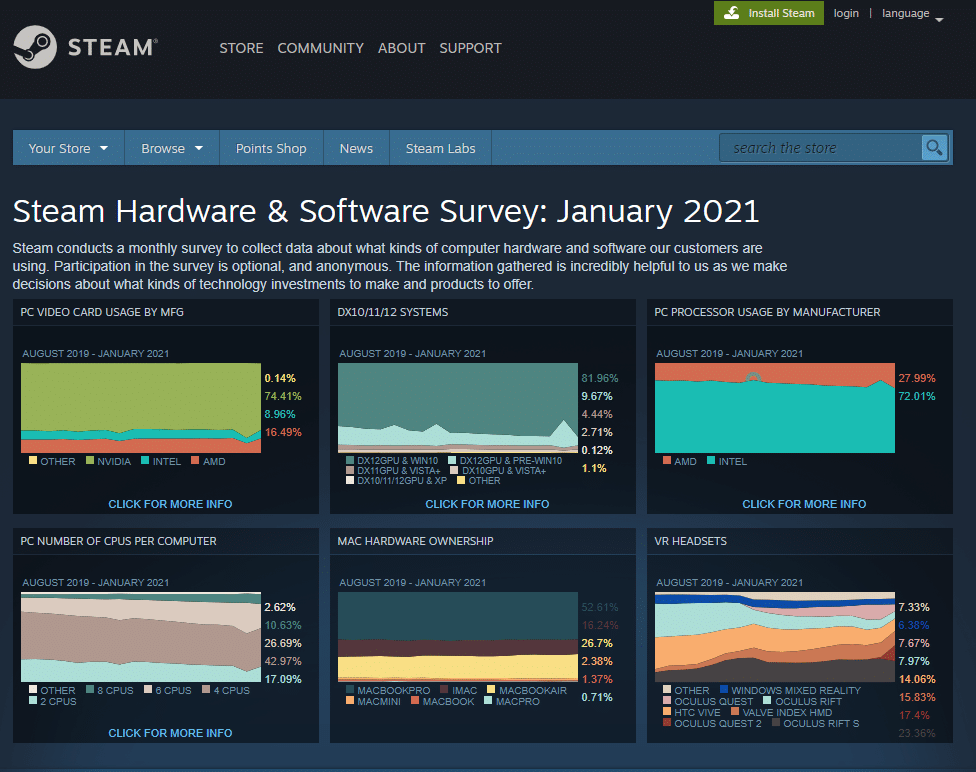 Click on any of the sections to get the details of various PC components.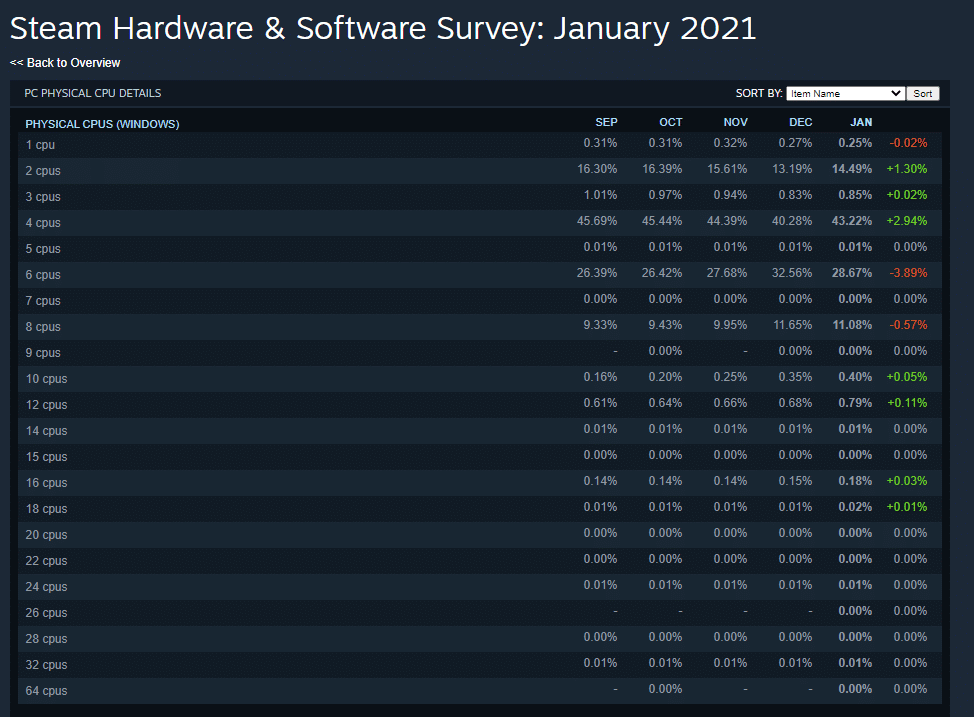 You can also filter the list based on the OS used by clicking on the Windows, Mac and Linux drop-down menu and choosing from any of those.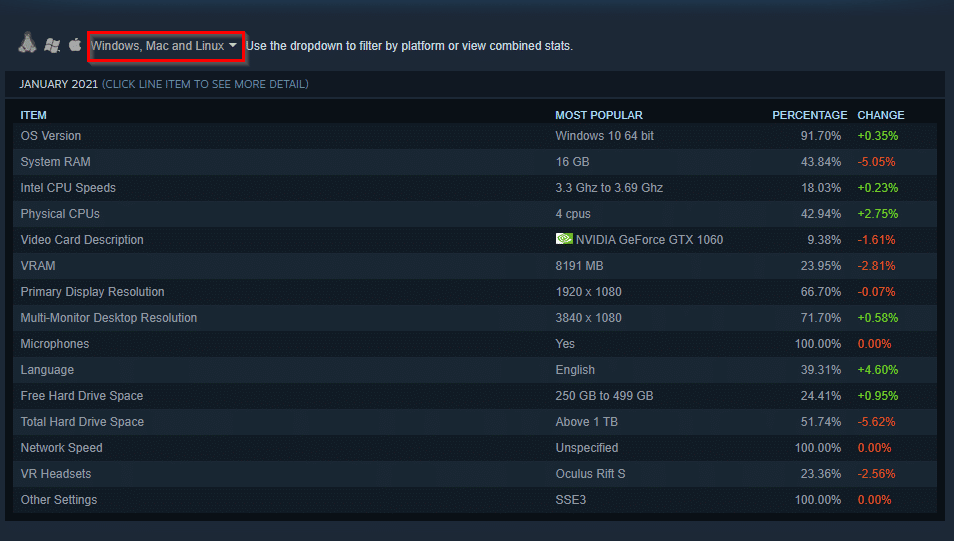 This is a good benchmarking option in Steam if you want to analyze PC components that can bottleneck performance for gaming and wanting to make it better.