Mercury Reader is a clutter-free reader for Google Chrome. It makes reading easy by removing distracting elements from web articles like ads leaving only text and images.
Download it from the Web Store here.

Once installed, click on the Extensions icon and pin Mercury Reader next to the Chrome address bar.


To use it, open the article to read and click on the Mercury Reader add-on icon.

Alternatively, right-click anywhere in the article and select Open in Mercury Reader.

On the first run, click on Start using Mercury Reader button to start using it.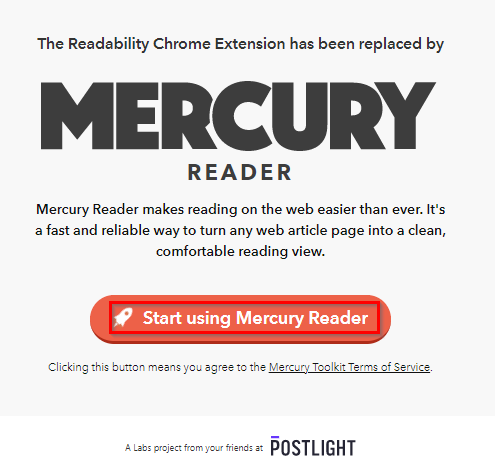 It is more suited to use for reading individual web articles than web pages. So using it on the web pages will show a warning before rendering them.

When enabled for web articles, only the text and images are displayed. All the other non-essential elements are removed.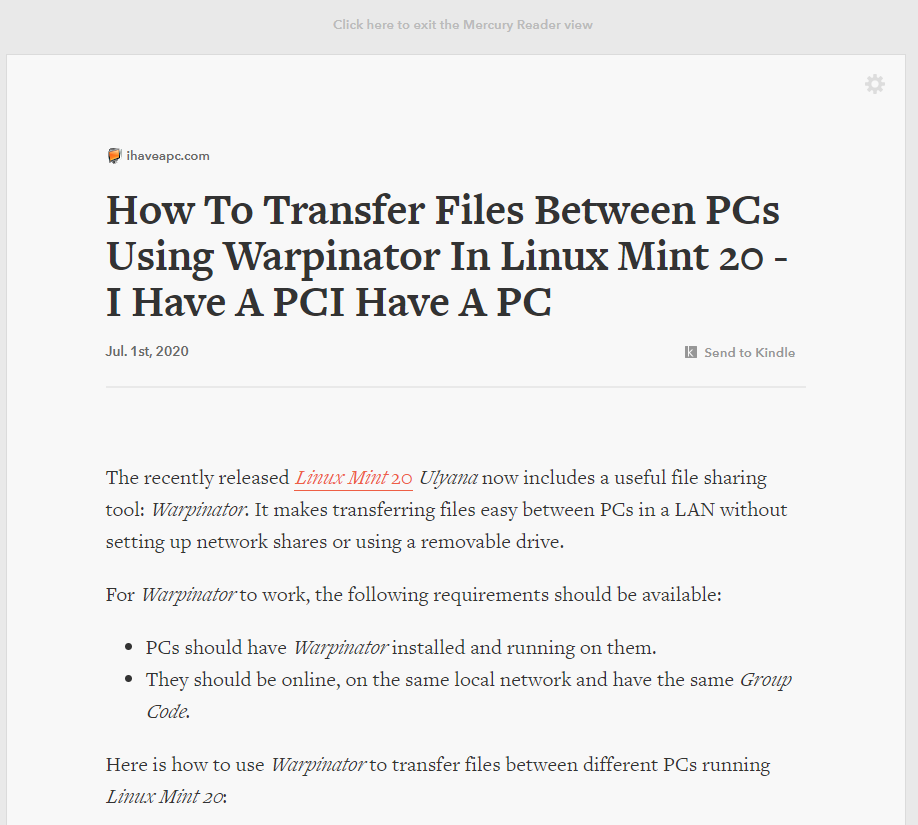 You can also send the web pages to Kindle for reading. Click on the Send to Kindle link to begin.

Choose SET UP MY KINDLE.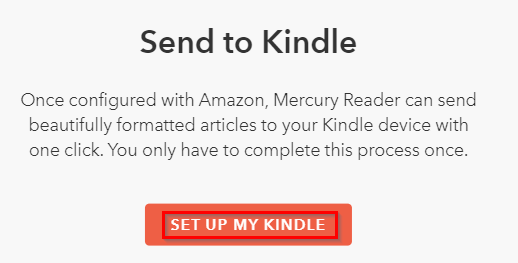 Follow the on-screen instructions to complete the process.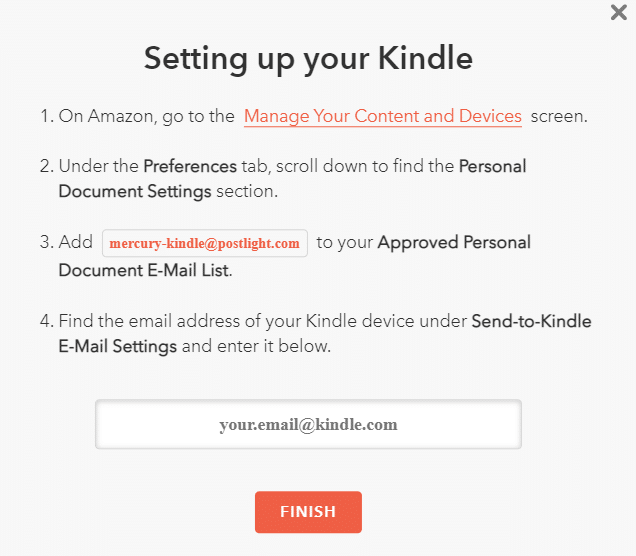 Mercury Reader also supports the dark theme and text appearance.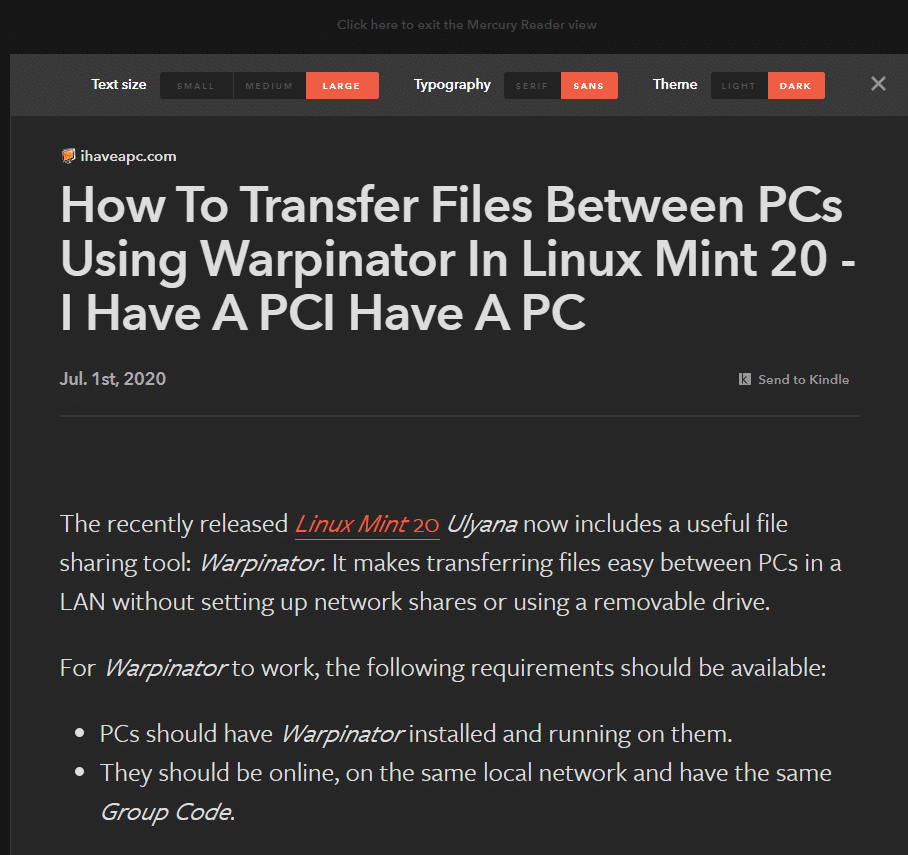 Click on the gear icon at the top right to access these settings.

From there, you can change the text size, font style, and theme.

Also, you can share the web page through Kindle, email, and social network share buttons.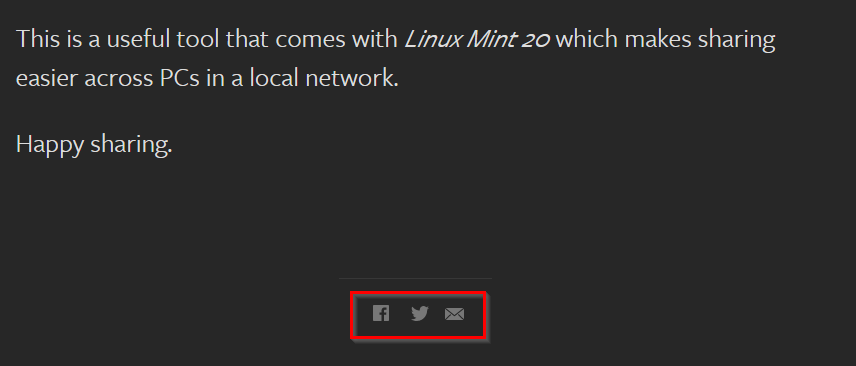 To change other settings for Mercury Reader, right-click on it and choose Manage extensions.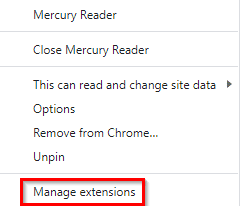 Different settings like allowing access to only a specific site or on all the sites can be changed from there. Also, it can be enabled for incognito mode as it is disabled by default for that.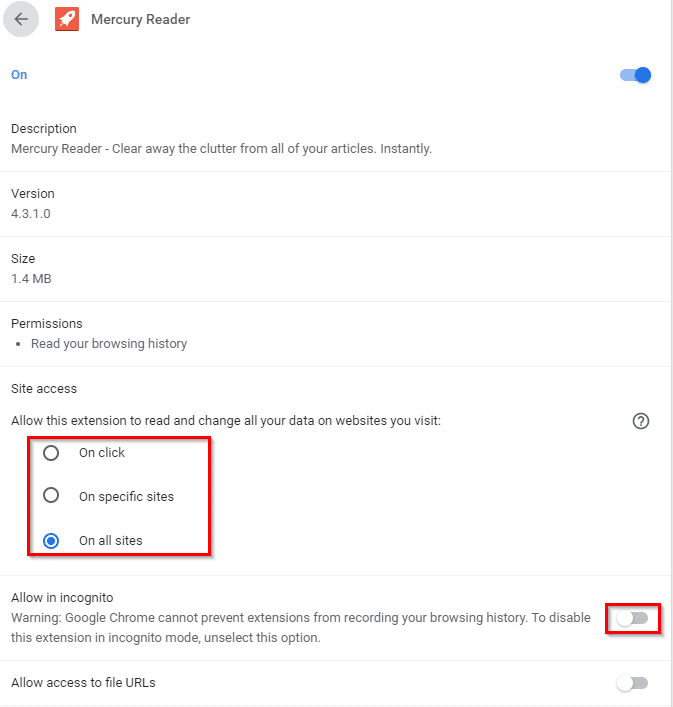 It is a minimalistic reader that makes reading web pages a lot easier by simplifying their appearance.
Happy reading.