Opera browser has search features for tab searches as well as for web searches.
Search Tabs:
When there are many tabs opened in the Opera browser, the Search Tabs is a useful tool to locate them. Using it is simple.
Click on the Opera menu and select Search tabs.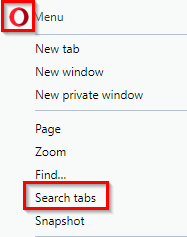 Alternatively, use the keyboard shortcut Ctrl+Space.

It will open a mini-search box only meant for searching the open tabs.
Type the tab contents or the tab title, and the results for that would be displayed using this tool.

Web search box in the address bar:
Other than that, if the web search box from the Opera address bar is disabled, you can turn it on by going to Settings.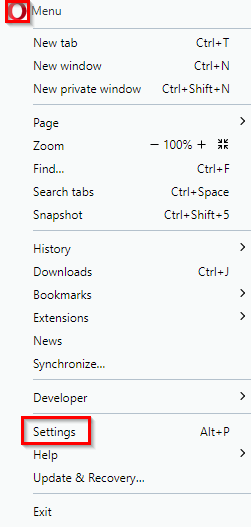 Then choose Advanced > Browser.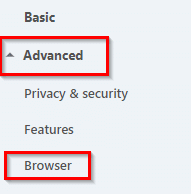 From the User interface section, choose Enable search box in the address bar.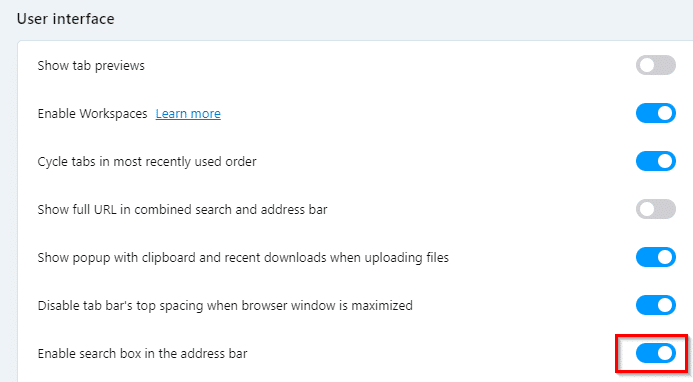 The default search engine will be available next to the address bar. You can then directly search the web from there.

To change the search engine directly, go to the privacy settings by typing in: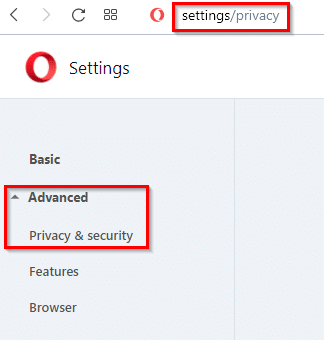 Alternatively, you can access Settings and select Advanced > Privacy & security.
Then, select any other search engine as needed.

You can also customize this by choosing the Manage search engines options.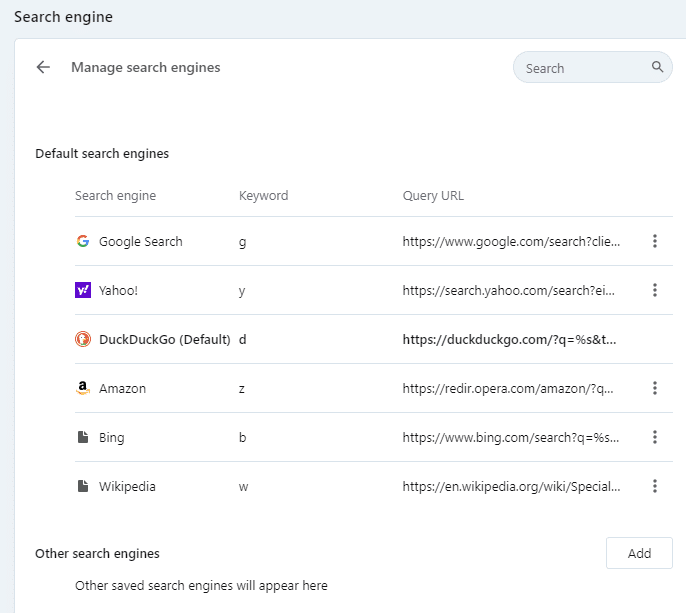 All done.