Linux Mint 20.1 'Ulyssa' now includes Web Apps. With this, you can add any website as an app that will run in the preferred browser. It is similar to Peppermint OS's feature of SSB ( Site Specific Browser).
Adding Web Apps:
Here is how to use the Web Apps feature:
Open the Web Apps manager from the Internet section. (This example uses Linux Mint 20.1 Cinnamon edition.)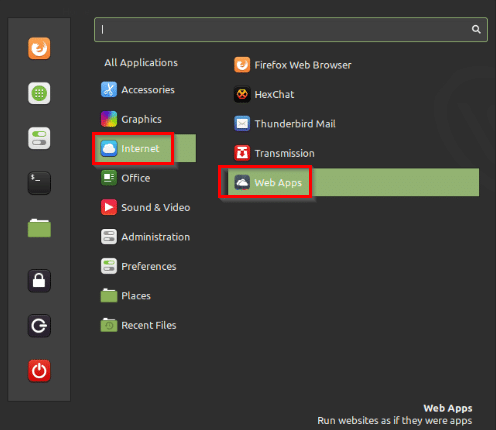 Click on the + icon to add a website.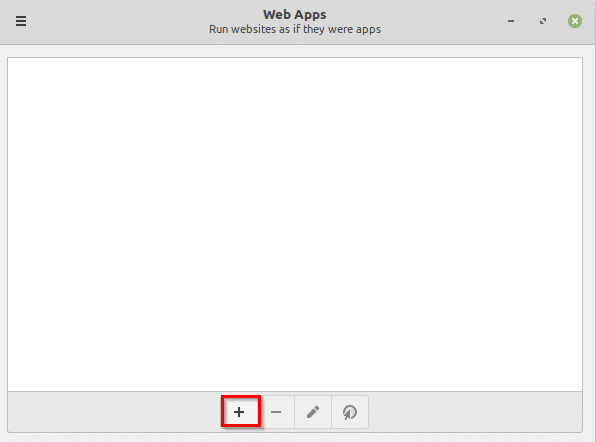 Enter the website details. You can change the default category under which it will be available as a Web Apps.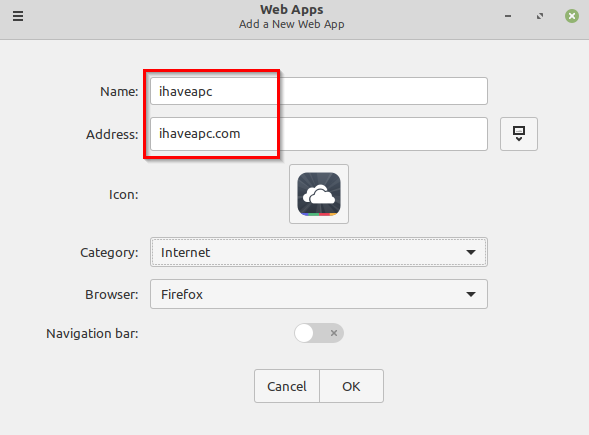 Also, if more than one browser is installed, you can choose which one is to be used for opening the app. The Web Apps can also be pinned to the navigation bar if needed.

Click OK to add it.
The Web Apps manager will now show the app. To open it, click on the mouse pointer icon from the bottom.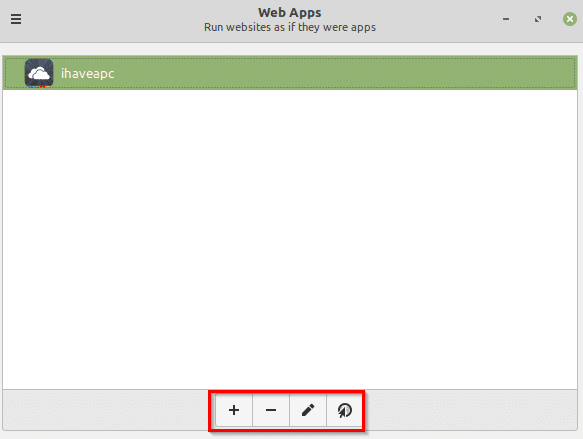 The website will open separately in the assigned browser. You can then also switch back and forth when there are different apps and windows open through Alt+Tab.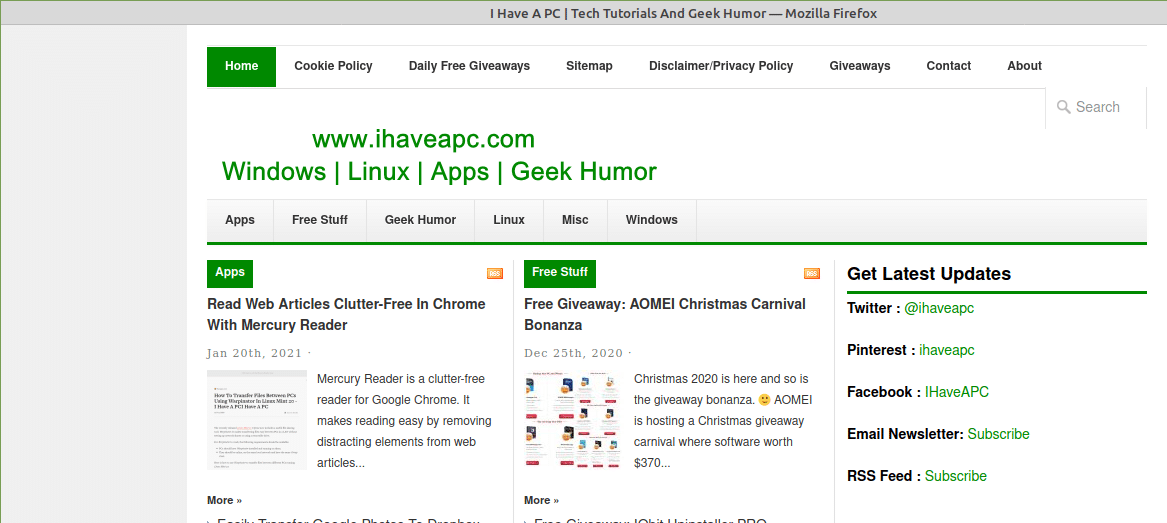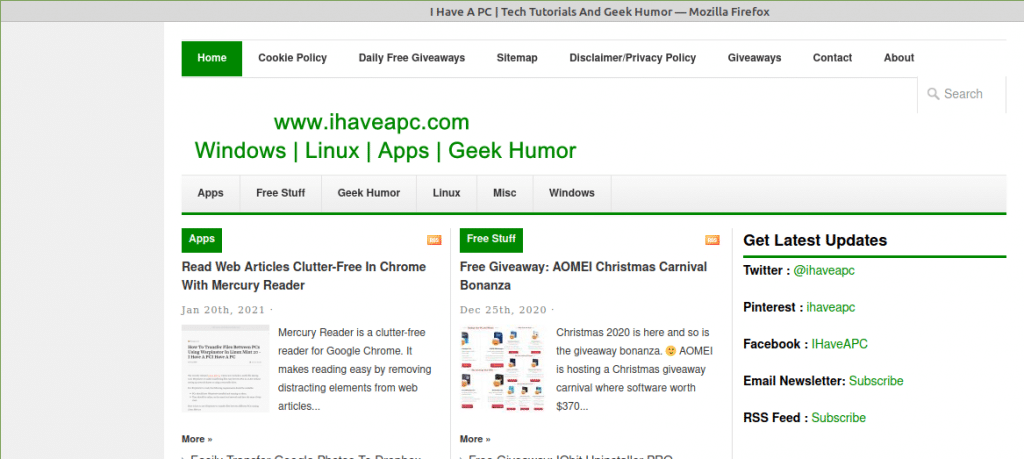 Editing Web Apps:
You can also edit it further if needed. To do that, click on the edit icon from the bottom. To rename it, or change the URL, make the changes as necessary. Also, for the Web Apps to use its icon, click on the icon search box next to the Address field.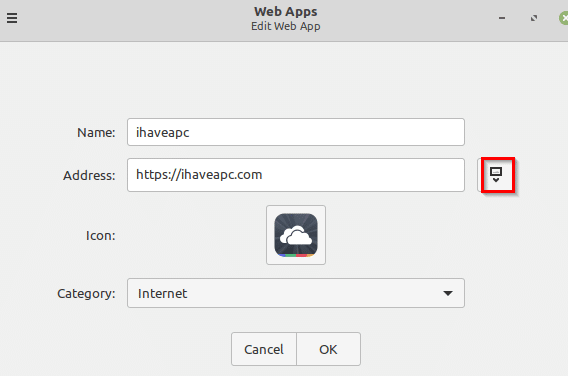 The favicon for the added website will be listed if available.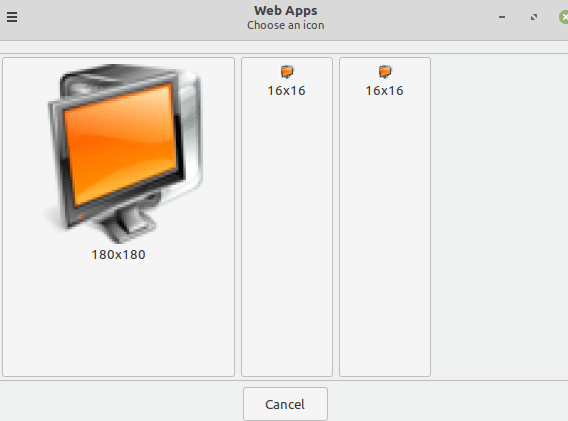 You can then choose from the different sizes and change the icon.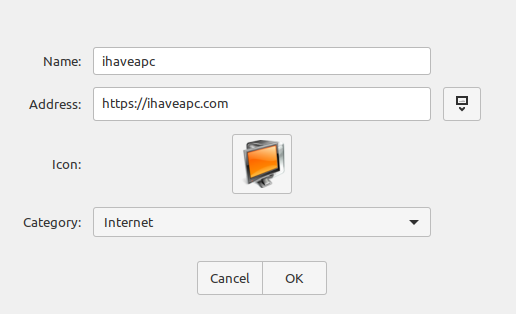 These Web Apps can then be accessed anytime from the category it was added to when creating it. (Internet in this example).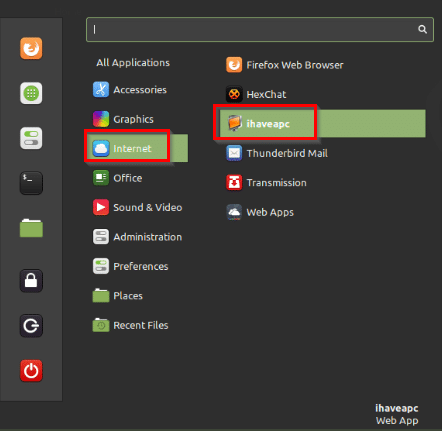 Various websites can be added as Web Apps.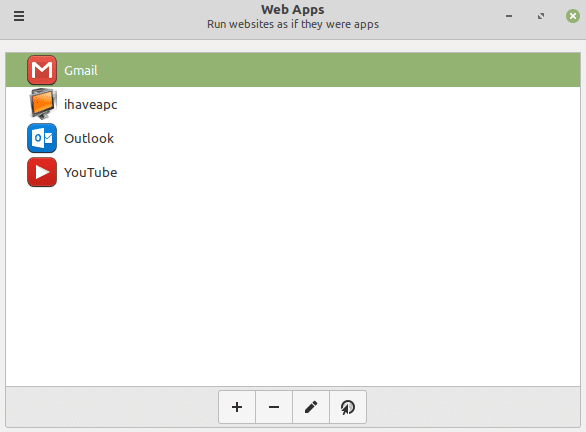 You can also change their categories and the browsers from the Web Apps manager as before.
Keyboard shortcuts for Web Apps:
To use various keyboard shortcuts for adding, editing, and deleting these Web Apps from the Web Apps manager, click on the top-left settings icon and select Keyboard Shortcuts to view them.

Various shortcuts for Web Apps manager will be listed.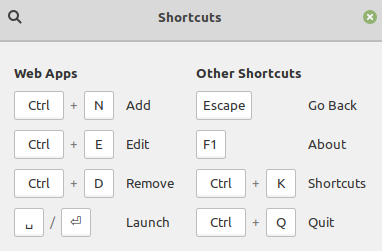 All done.