The Steam desktop client has an option of restricting the bandwidth for downloading games and updates. You can also set a scheduled time for these updates and downloads.
Here is how:
Log in to your Steam desktop client.
Then click on the Downloads tab.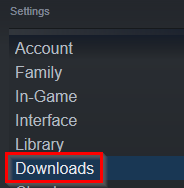 From here, set the scheduled time for auto-updating games as needed. Enable the option of Limit bandwidth to and enter a value in KB/s.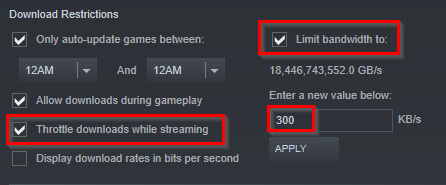 Also, if you'd like to download in the background while gaming, enable the option of Allow downloads during gameplay.
To restrict downloads when streaming, enable Throttle downloads while streaming.
Click on OK to save the changes.
The bandwidth and download restrictions will be applied from now on for Steam games and updates.