The Disappearing Messages feature in the mobile version of WhatsApp is now also available for the WhatsApp Desktop app for Windows 10.
Here is how to enable it:
First, update the WhatsApp Desktop app to the latest version. To do this, open Microsoft Store from the Windows start menu.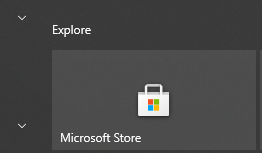 Then, click on the dots icon and select Downloads and updates.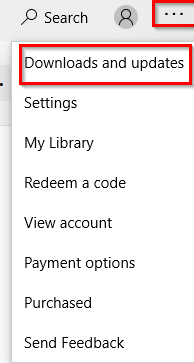 Click on Get Updates.


The updated WhatsApp Desktop app should be version 2.2049 and higher.

Once it is updated to the latest version, open it. To send Disappearing Messages , select the contact name from the left pane.

Then, click on the contact profile icon from the right pane.

The Contact info window will open. Scroll down and click on Disappearing Messages.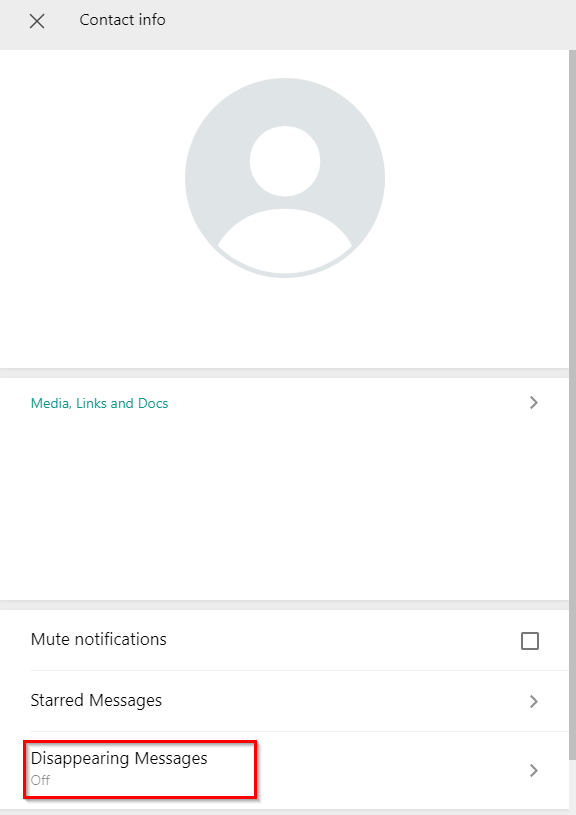 Enable the setting to On.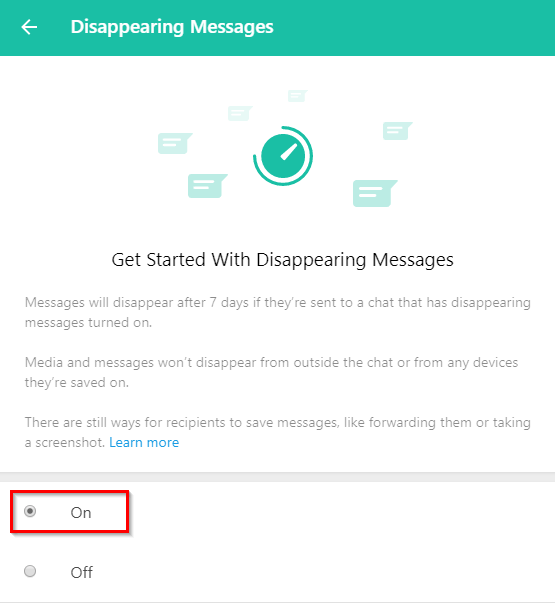 Once done, there will be a notification about this feature as enabled when sending messages to that contact.

The contact will also be notified that Disappearing Messages are now enabled.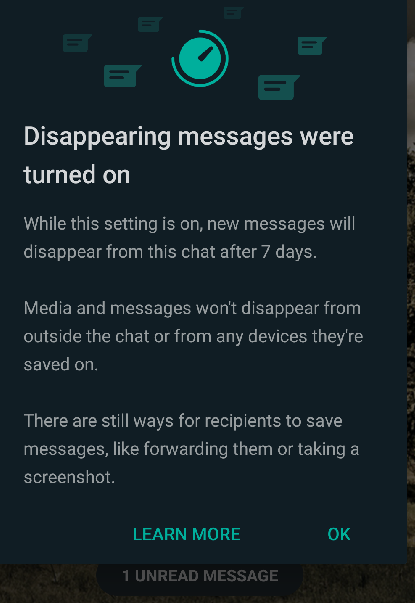 They can be turned off by the contacts too from their end.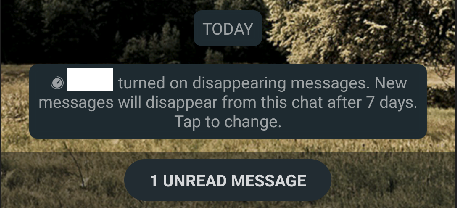 As with the WhatsApp mobile version, these messages will disappear after 7 days and this feature can be disabled anytime if needed.
All done.