Steam the popular gaming platform also has the feature of collecting and spending points. These virtual points can be used to buy games, DLCs, in-game items, and so on. Also, for every 1$ spent, you gain 1 Steam point (this will depend on your local currency and the values will be different country-wise).
To start using them, go to the Steam Points Shop here.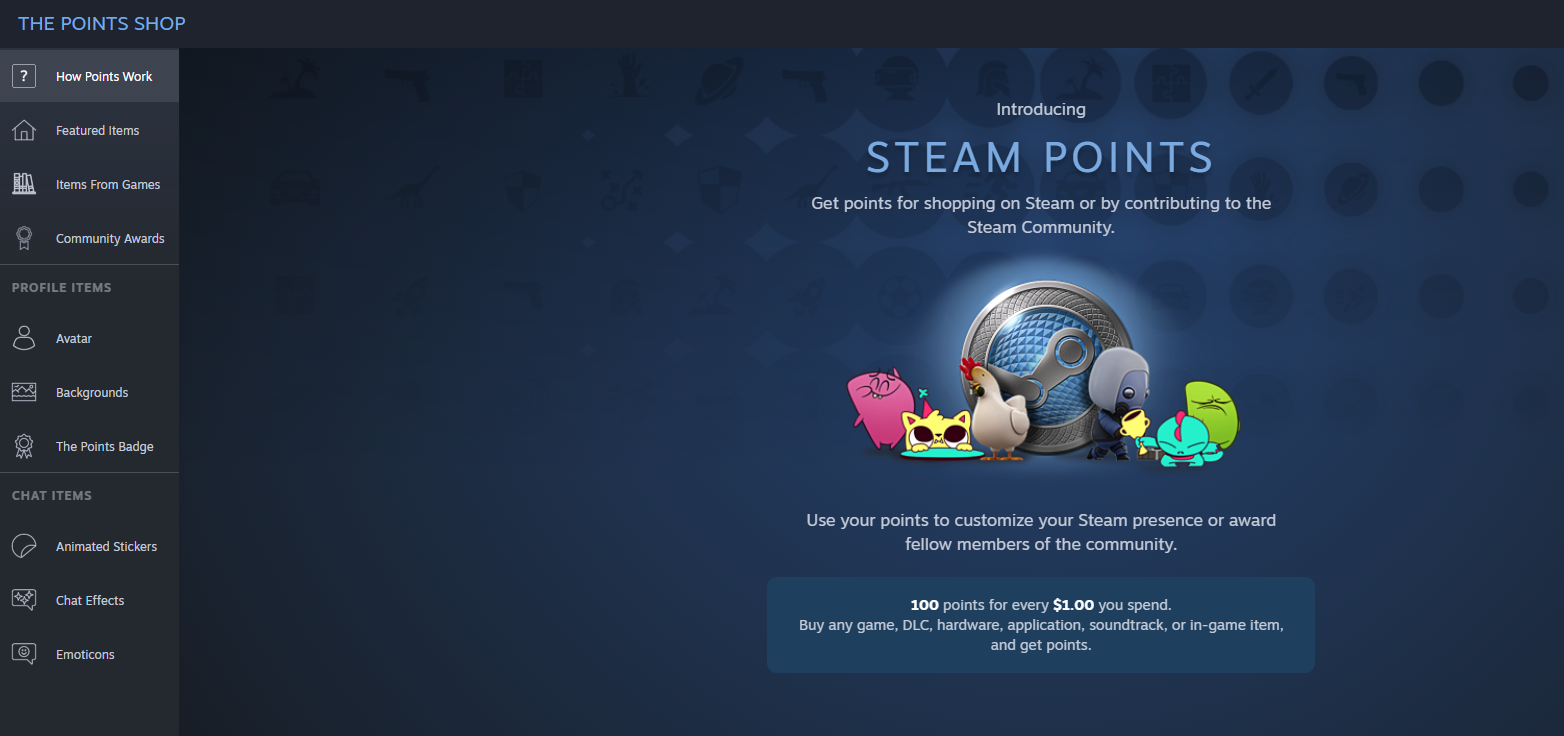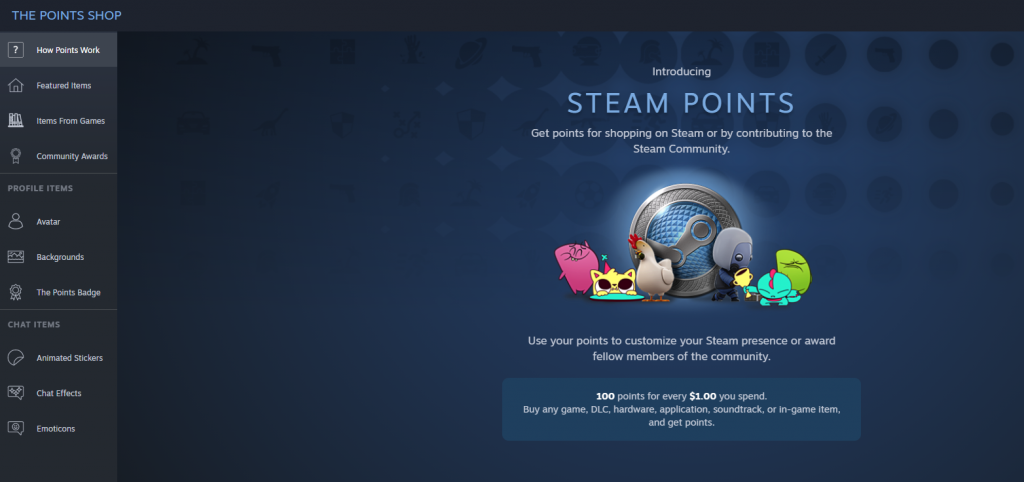 There will be various options like Featured Items, Items from Games, Community Awards, and more. Click on any of the listed items and purchase them depending on the number of points you have.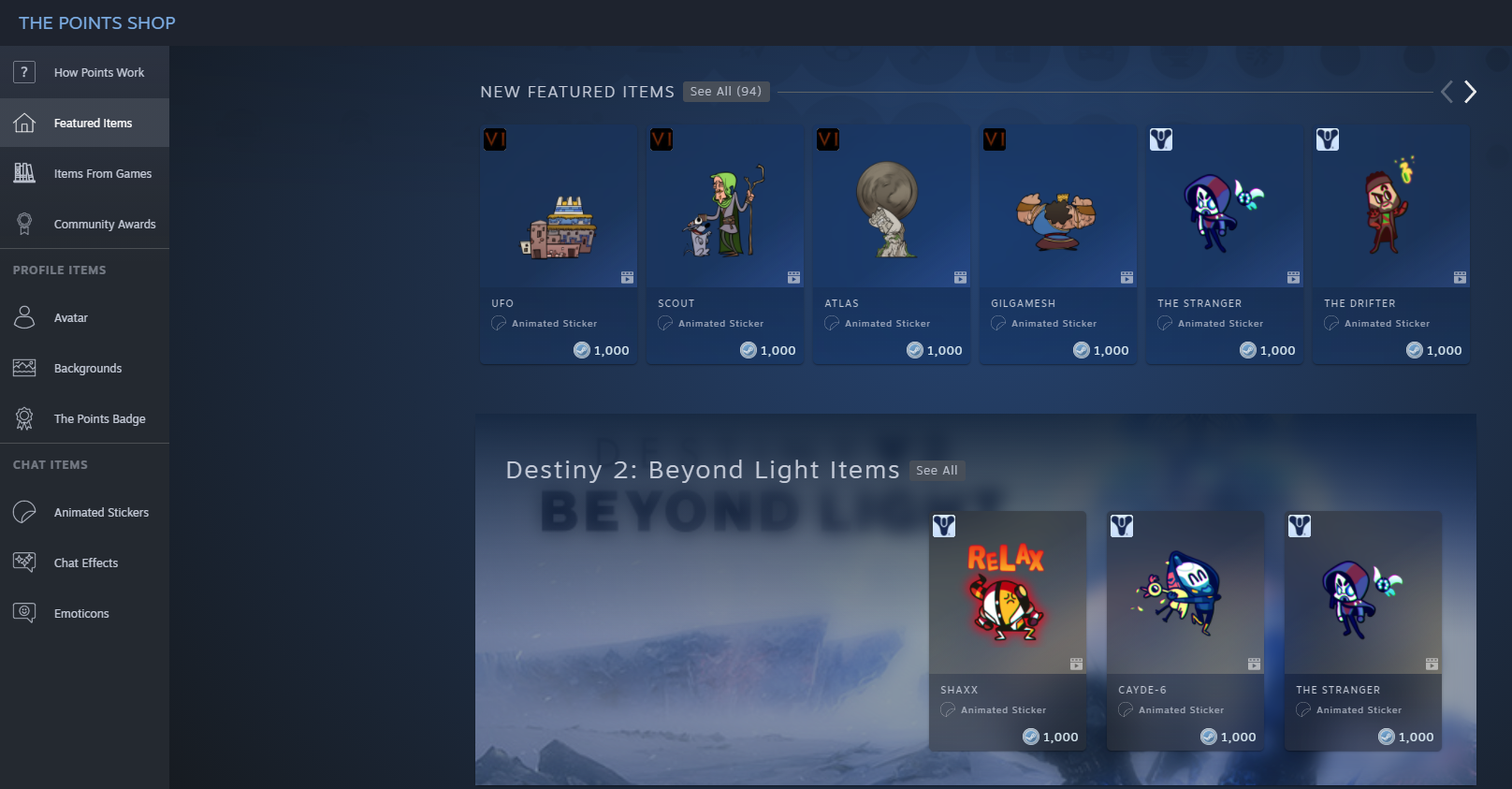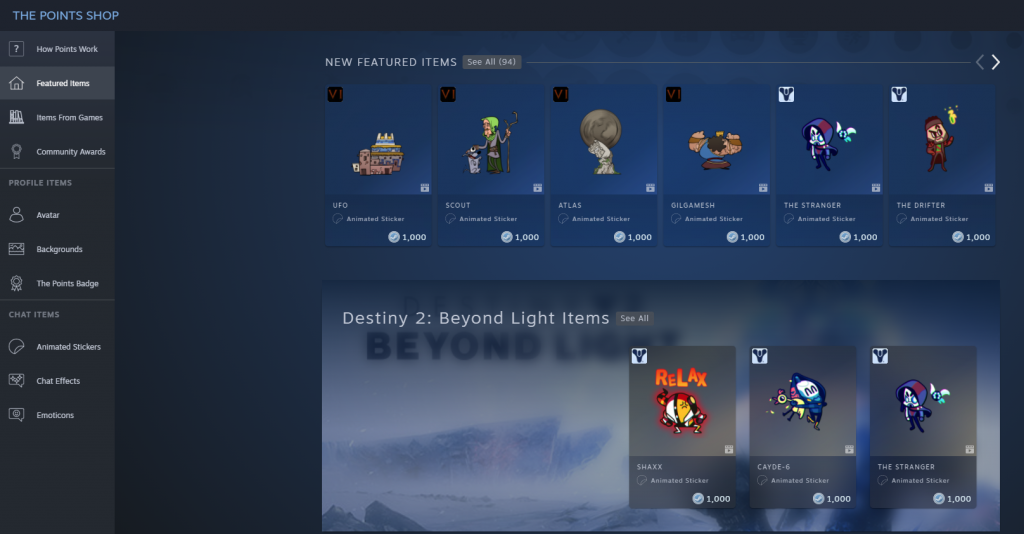 Various popular items from different games like Destiny, DOTA, etc can be purchased with these points too.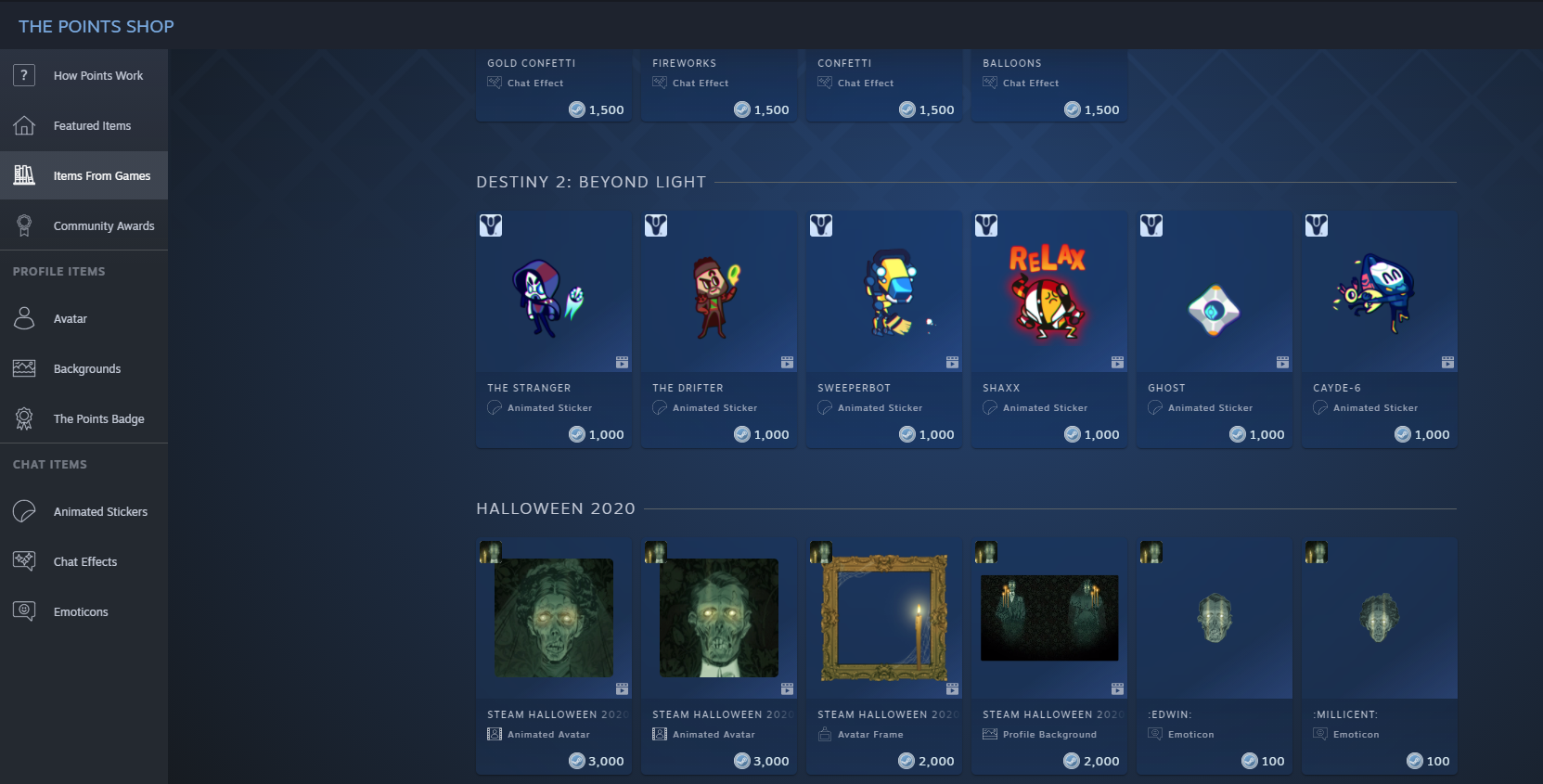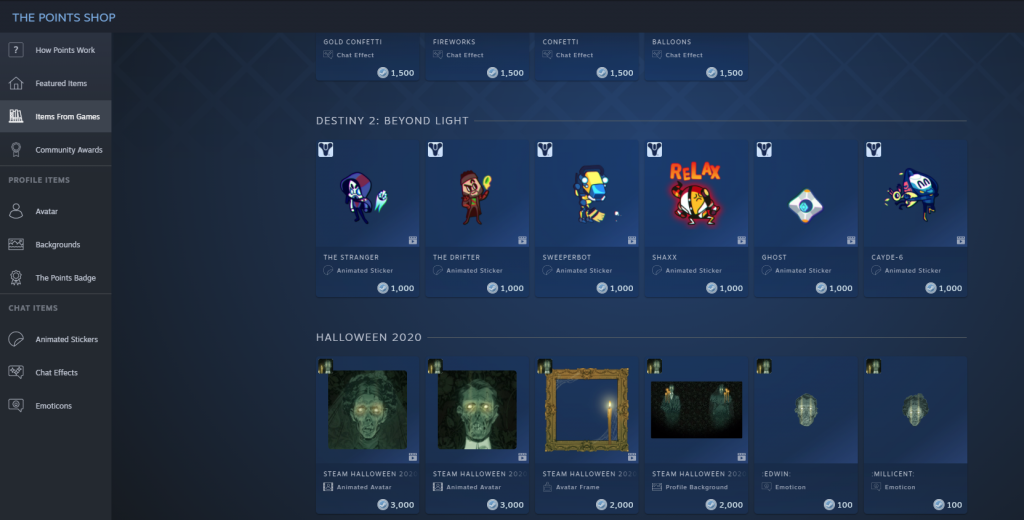 These points can be also used to gift other gamers for their support and contribution.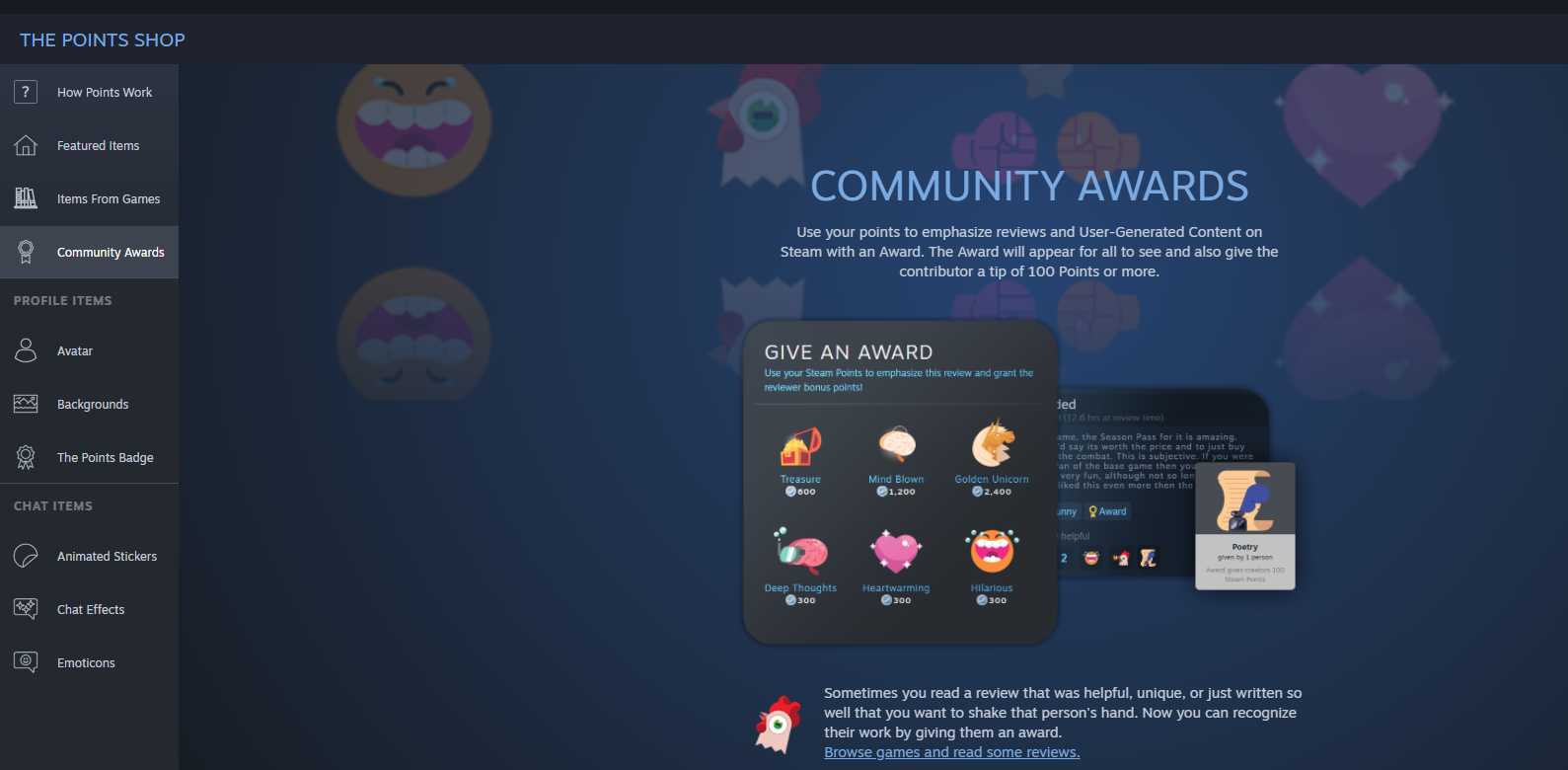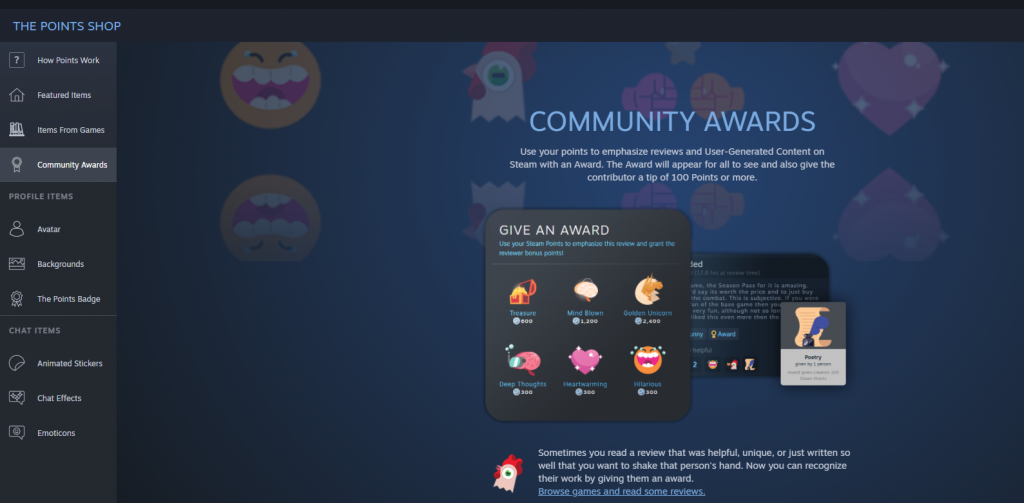 Your own profile items can also be purchased with them. So you can customize your profile avatar, backgrounds, and points badges by spending the points
Chat items like animated stickers, chat effects and various emoticons can also be purchased by the points.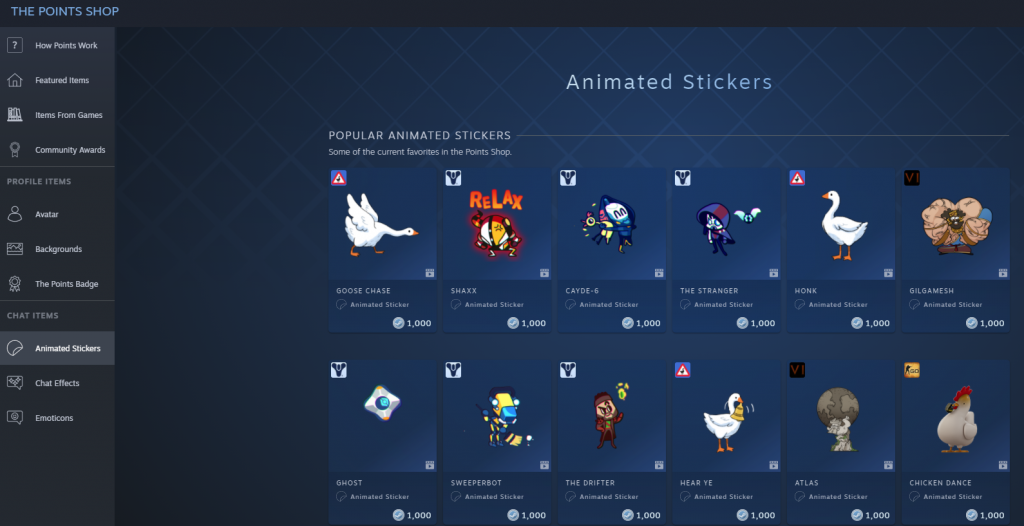 So, if you have accumulated these in-game points, do try them out.