Zamzar is an online file conversion tool that can easily convert between different formats of files and documents. It supports converting even text files to MP3 thereby providing an online text-to-speech service too. All major formats of various types like documents, images, videos, archives, and CAD can be converted using Zamzar.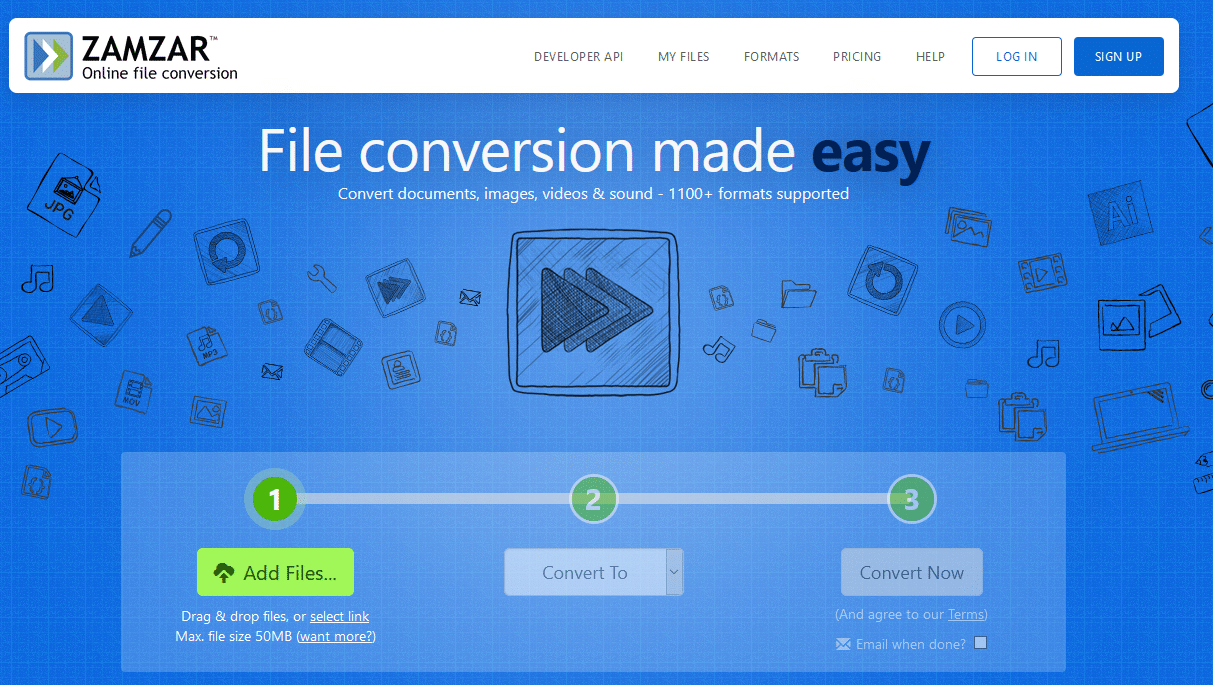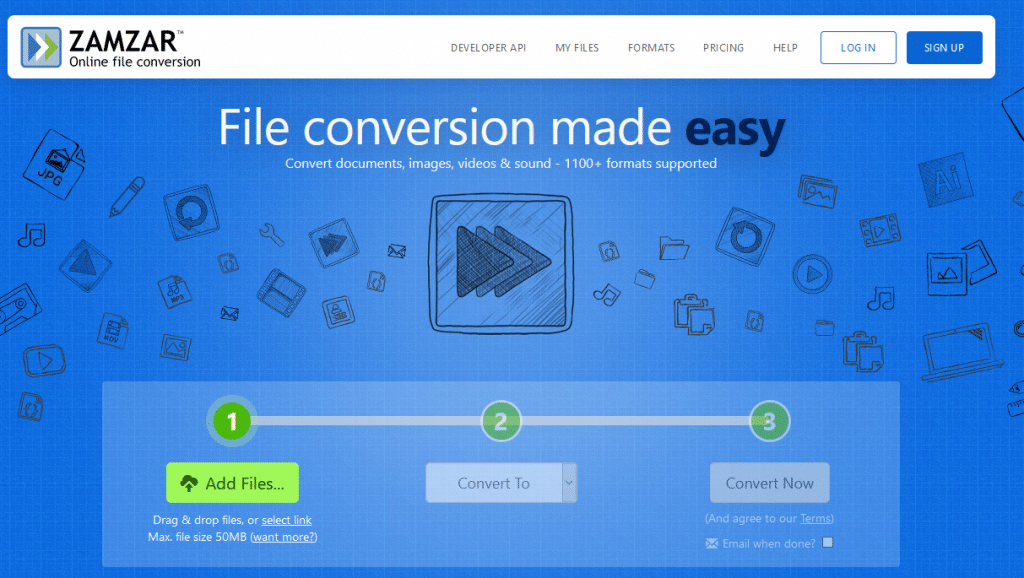 A list of various file types can be found here.


Using Zamzar:
To use it, go to the Zamzar homepage here. Then select the file to be converted by clicking on Add Files.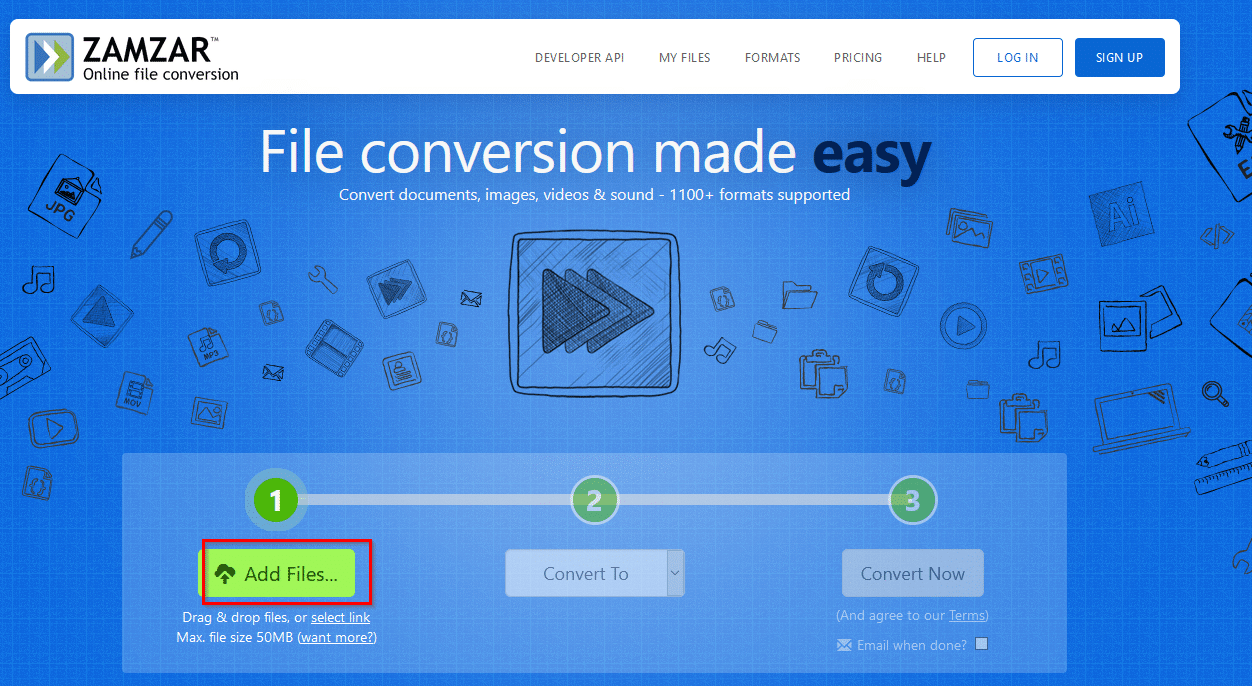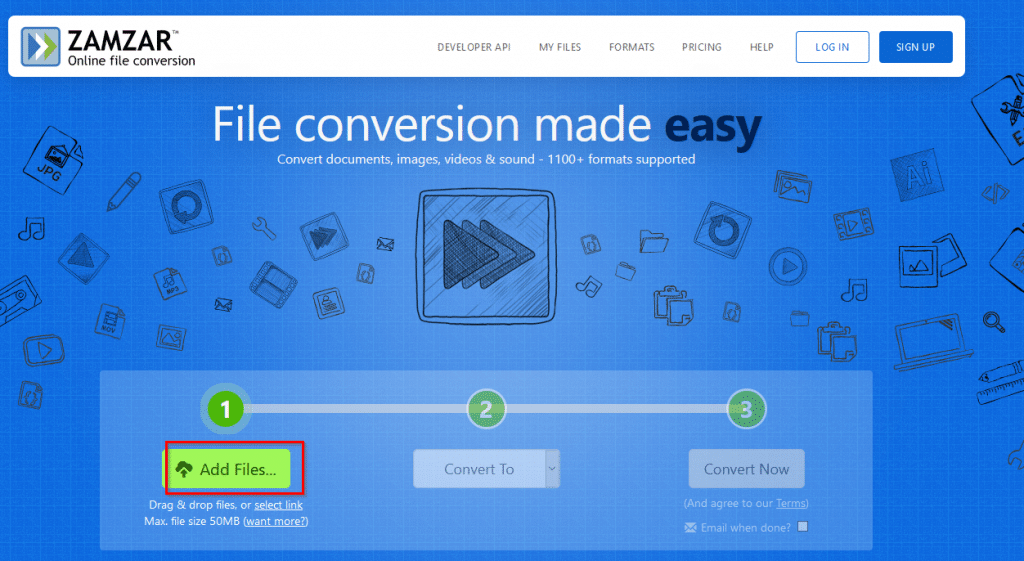 The free version in which you don't need a Zamzar account allows up to 50 MB of file sizes. The premium plans can support up to 2 GB. A list of various plans can be found here.
After the source file is uploaded, select the destination format to which it is to be converted to from the drop-down menu for Convert To. Once selected, click on Convert Now.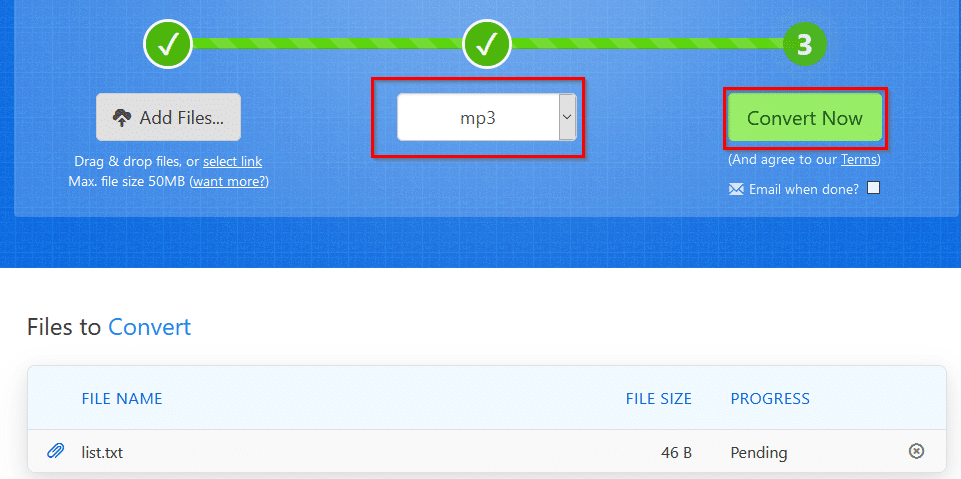 If you want an email notification for this then select the option Email when done.

Wait for the conversion to complete. After completion, the converted file can be downloaded by clicking on the Download button.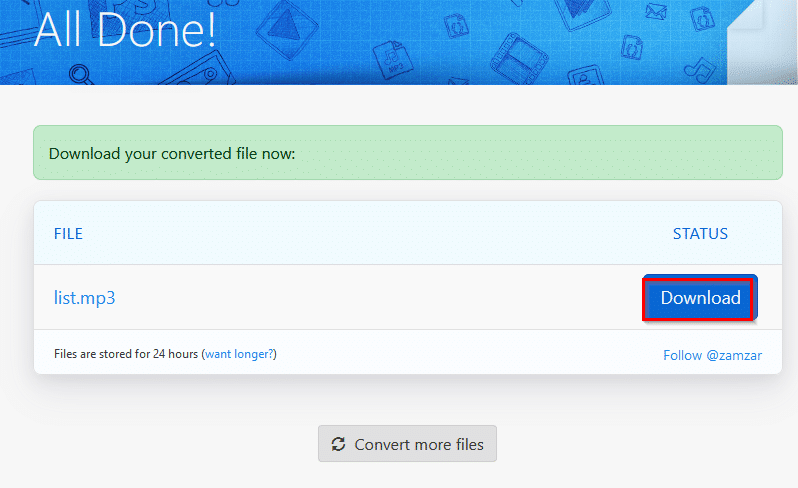 If the email option is selected during conversion, then you will also receive an email with the link for downloading the file.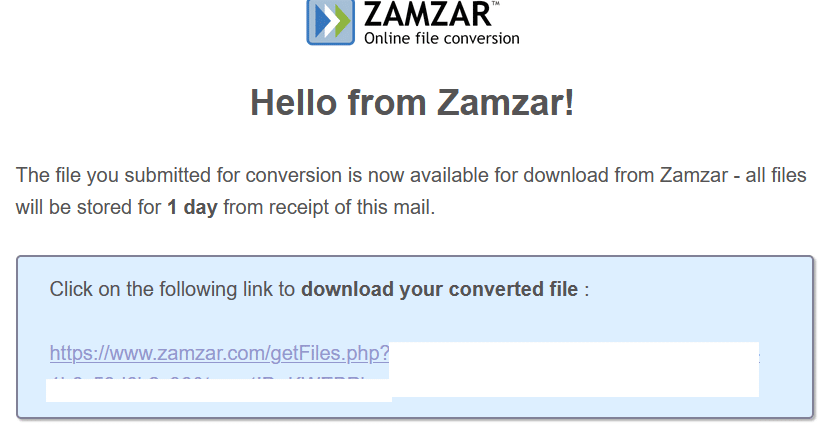 By default, converted files for free users are stored for up to 24 hours during which they can be downloaded. Premium users have no such restrictions.
Email-based conversion:
Another cool way to convert files using Zamzar is directly by email. This feature supports files up to 1 MB in the free version. For premium plans, this limit varies from 5 MB to 25 MB.
To use this, create a new email message and upload the file to be converted as an email attachment. Then depending on the destination format, email it using format@zamzar.com. So, to convert a file to a DOC format, upload the source file and email it to doc@zamzar.com.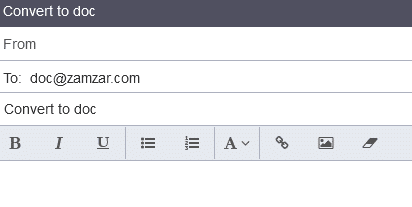 After a while, you will receive an email message with the link to download the converted file.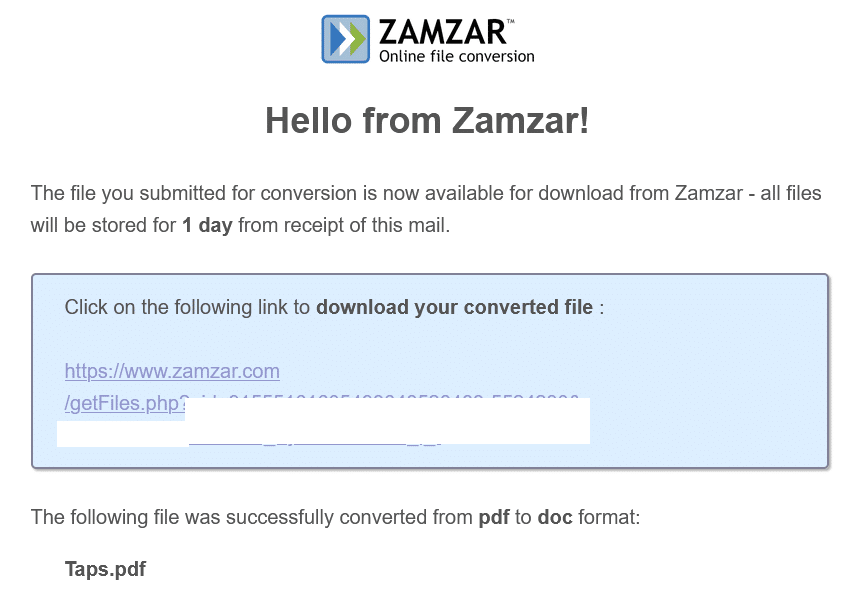 Similarly, to convert to say a JPG format, email the file to jpg@zamzar.com. Again, check the formats supported here to find out the compatibility between different file formats.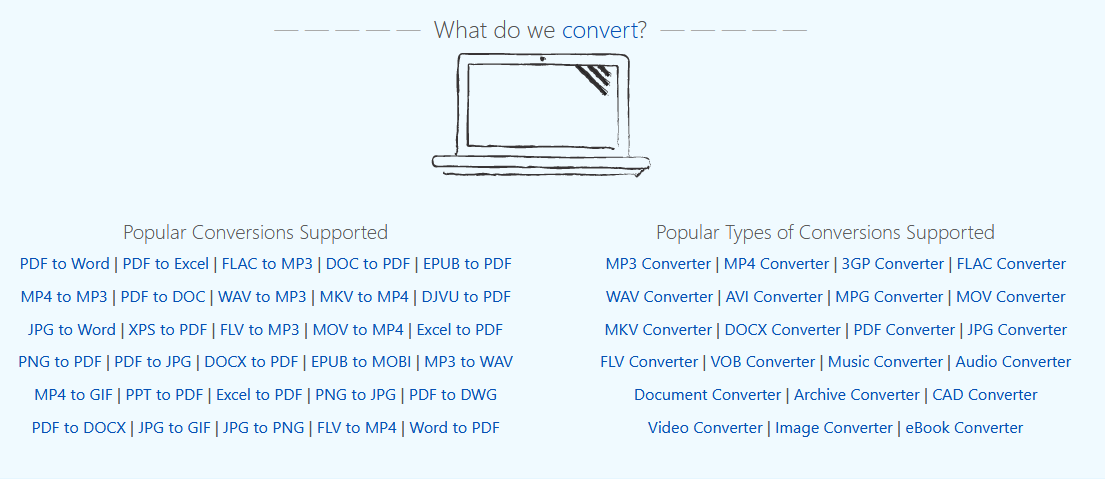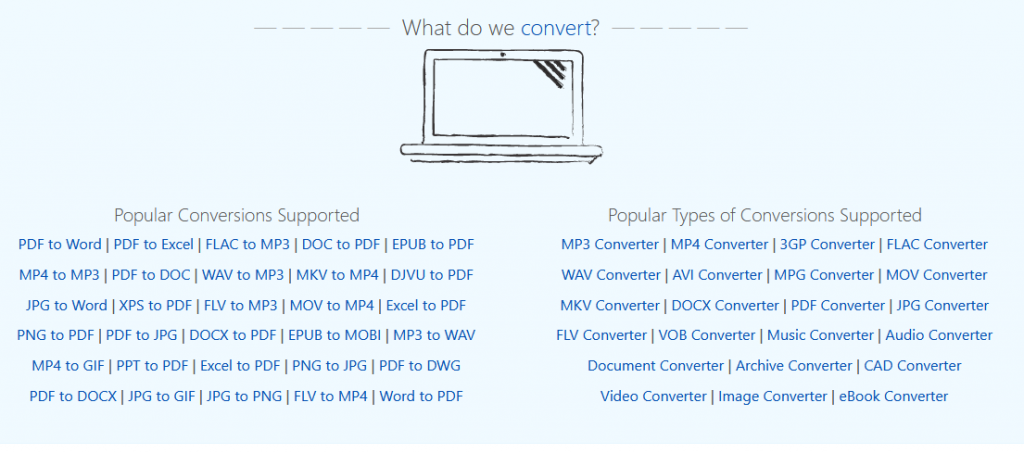 You can then directly use them and convert files via email.
This is a comprehensive online file conversion tool that supports over 1100 file formats. Simply upload the files or email them for converting.
All done.