For taking screenshots of tweets and saving them, Pikaso is a useful tool to do so.
To use the web version, you'd need to link Pikaso with your Twitter account from the sign-in page here.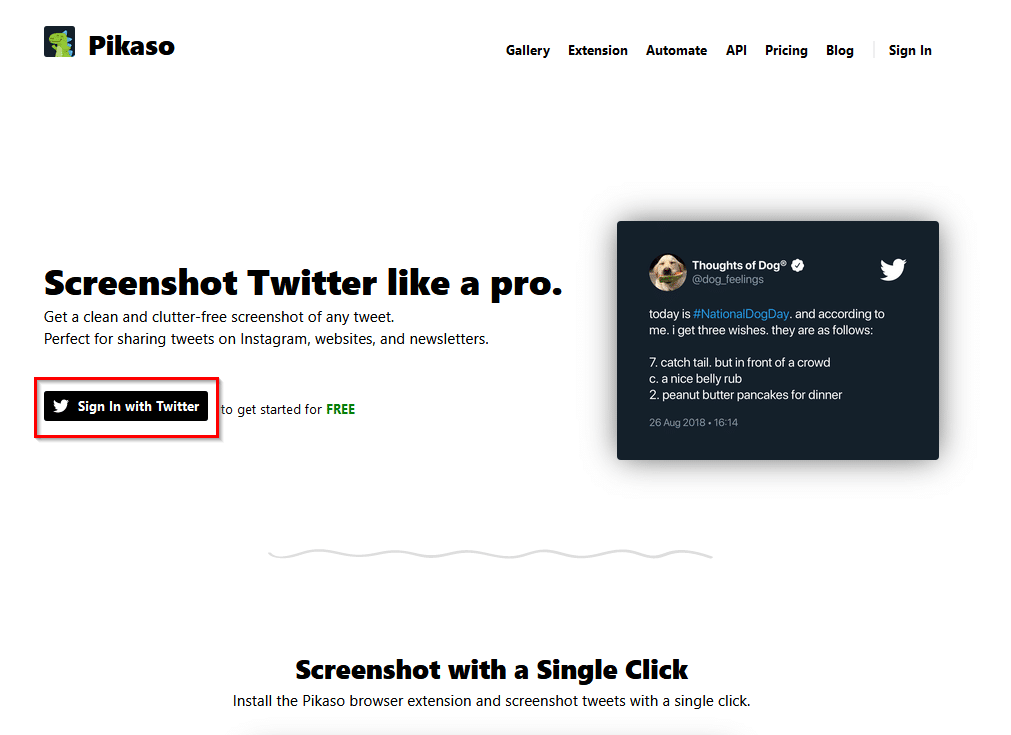 Enter your Twitter credentials to allow access and click on Sign In.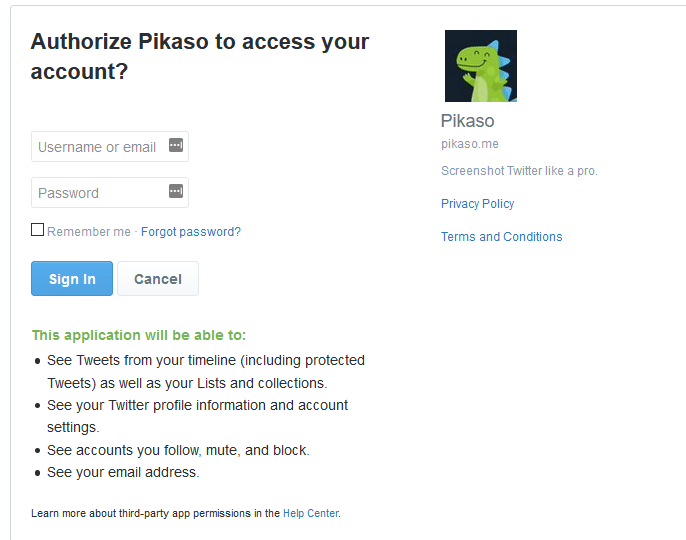 Taking tweet screenshots by signing-in to Pikaso dashboard:
This will open the Pikaso dashboard from wherein you can take screenshots of tweets. Copy-paste the tweet link and click on Screenshot.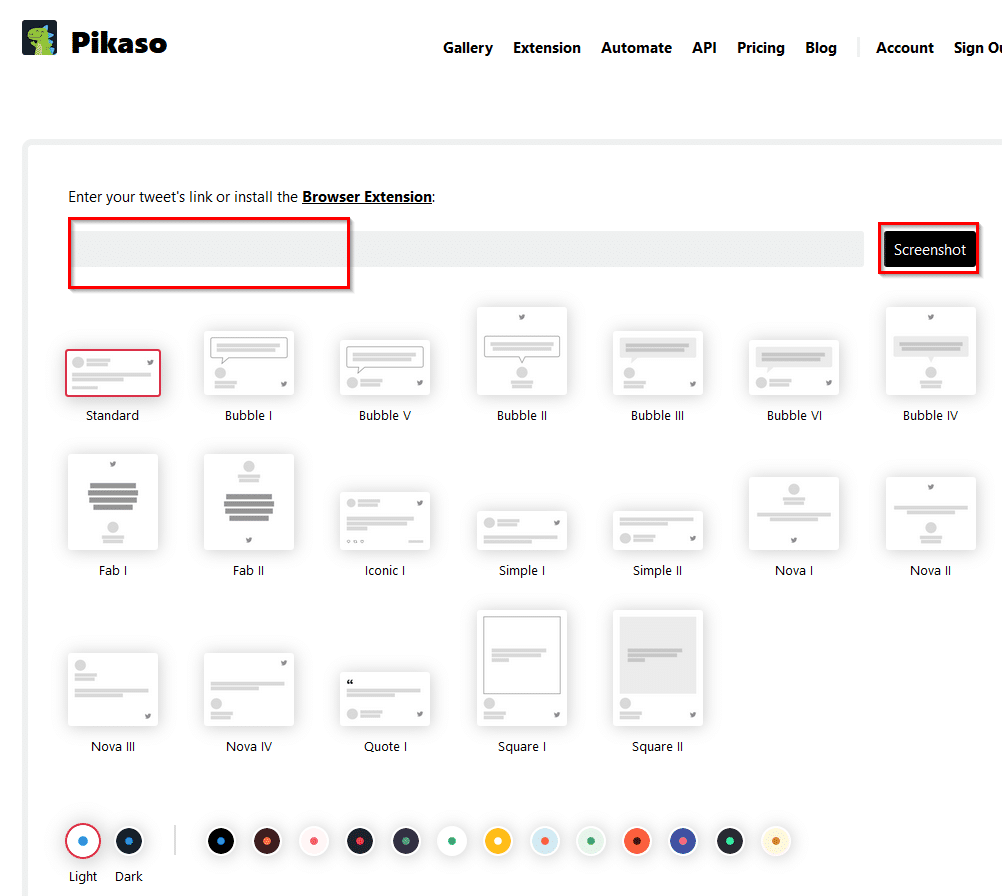 How the tweet screenshots appear can also be changed from here. There are various layouts for choosing the screenshot and different theme colors.
Tweets from your Twitter account are also listed here in the My Tweets section.

Once the specific tweet link is processed, the tweet screenshot will be visible and can be downloaded as an image.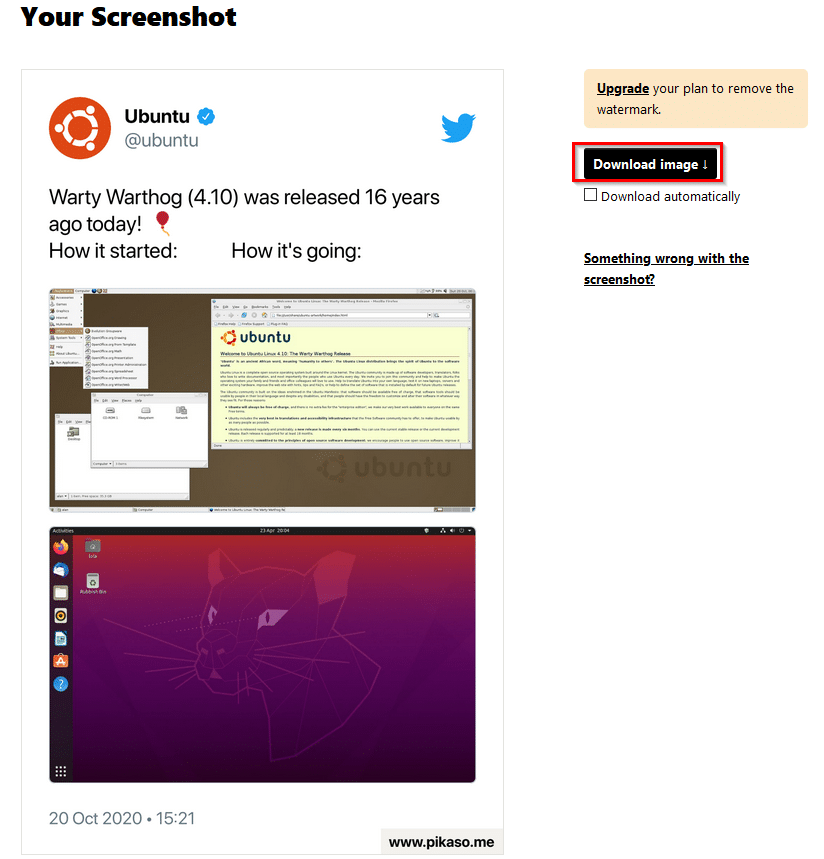 There is also an option of auto-downloading as soon as the screenshot is generated but that is available only in the Business and Pro plans. There are a few other premium features too which they have like automating taking the screenshots and uploading them to various online services, no Pikaso logo in the tweet screenshots, and so on. The pricing list and the plan details can be found here. The free version though works fine to add tweets and take their screenshots.
Taking tweet screenshots using Pikaso browser add-ons:
Besides the dashboard for taking the tweet screenshots, you can also add browser add-ons to do so.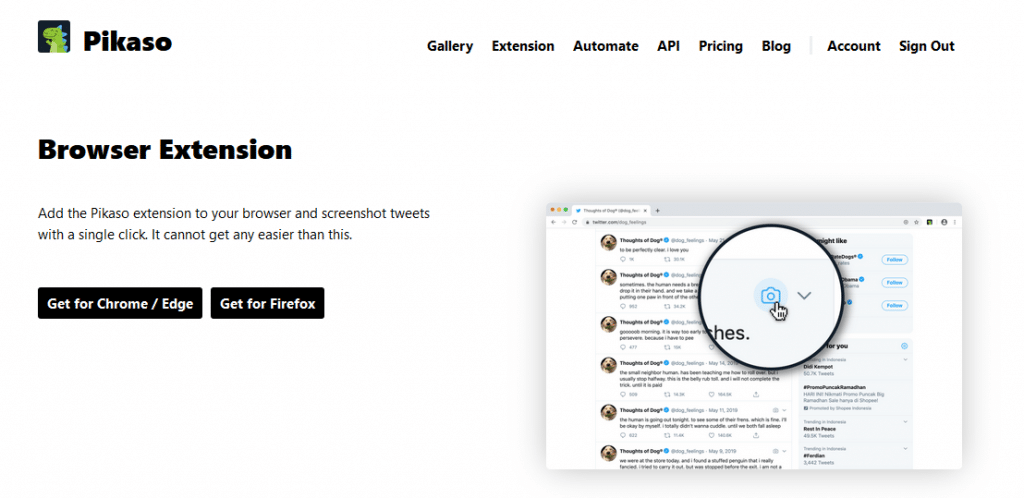 Pikaso add-ons are available for Chrome, Edge, and Firefox and can be downloaded from here.
Using them is similar regardless of the browsers. Let's take a look at the Firefox add-on. Download and install it from here.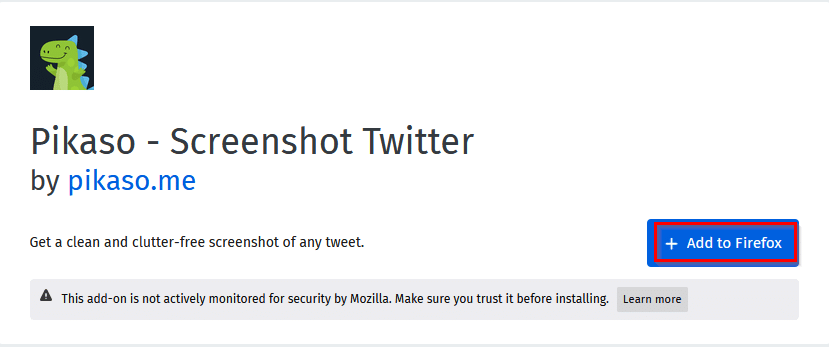 Once installed, allow it to run in Private Windows if needed.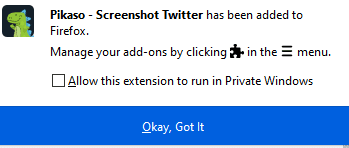 Now, when you sign-in to Twitter using Firefox, next to the various tweets will be a photo icon. That is the Pikaso add-on enabled. Just click on that photo icon and it will open the Pikaso dashboard with the tweet link already added for taking its screenshot.

This is a useful tool for taking screenshots of tweets that can then be saved and shared.
All done.