It can be helpful to temporarily block social media websites and other sites that can take up a lot of time and impact productivity.
There is a useful Google Chrome add-on for this: Unaddict. As the name suggests, it helps in stopping the constant use of specific websites that can waste time and thereby help in regaining focus.
Download it from the Chrome Web Store here.

Once installed, it will show up next to the Google Chrome address bar, or you can pin it there.

Adding websites to be blocked:
Using it is simple. Click on the add-on icon. It will show a window in which you can add websites that you need to block.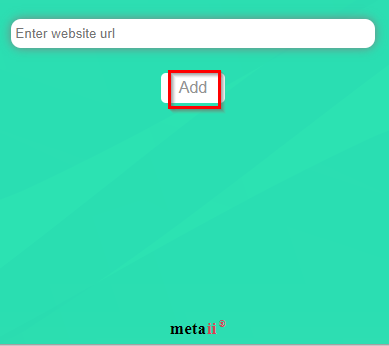 Click on the Add button to add them to this list.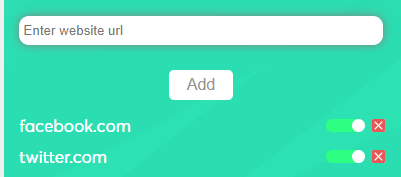 After adding these websites, if you try to browse them, then Unaddict will automatically stop them.

There will be a message indicating so and also about unblocking anytime if you choose to do so.
Unblocking and removing websites from the block list:
To unblock a website temporarily, turn off the slider icon. This still keeps the website in the Unaddict list but allows it to load.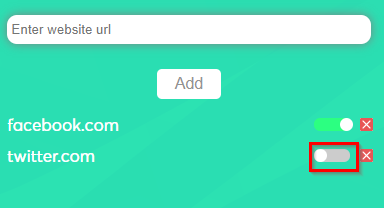 You can then turn the slider back on to start blocking it again.
To remove the blocked websites from the list, click on the X icon next to the slider. This allows them to open anytime.
Enabling Unaddict in Incognito mode:
Also, by default, Unaddict won't be active in the Incognito mode. To enable it there, right-click on the add-on icon and select Manage extensions.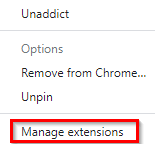 Then enable the slider for Allow in incognito mode.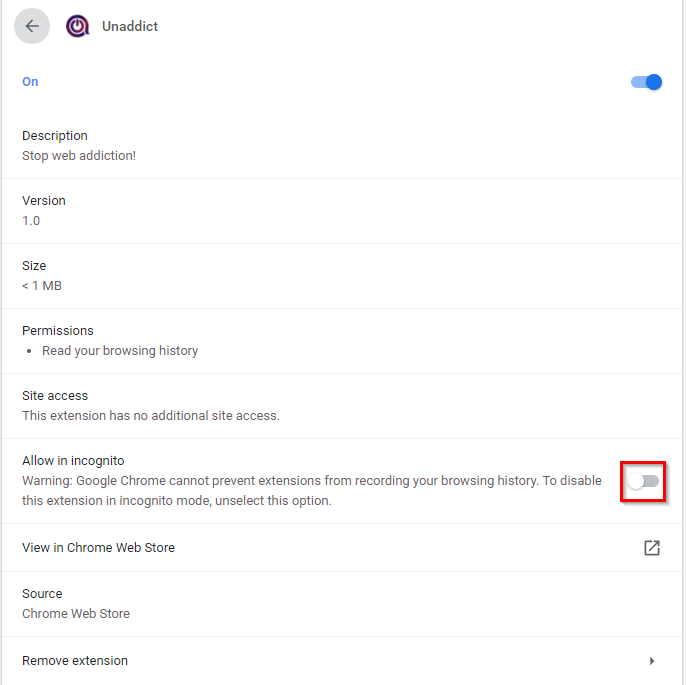 Overall, this is a basic add-on for blocking websites that can drain time. It does require you to manually add websites to be blocked and unblocked.
So if you are looking for more advanced features like adding a block timer and knowing usage statistics, then Cold Turkey can be a good option too. Also, to manage breaks using the Pomodoro technique, a useful add-on is Strict Workflow.
Happy surfing.