Epic Games offers a free game every week that can be downloaded for free and be owned forever.
To do that, go to the Free Games page.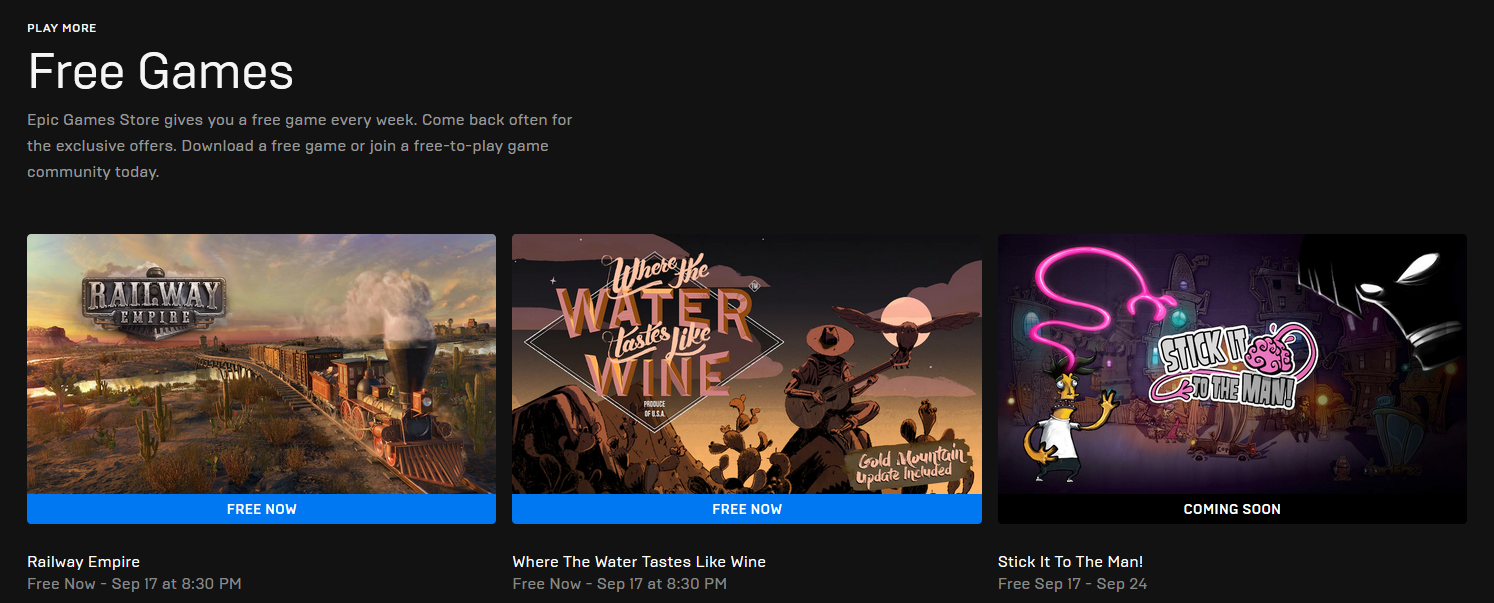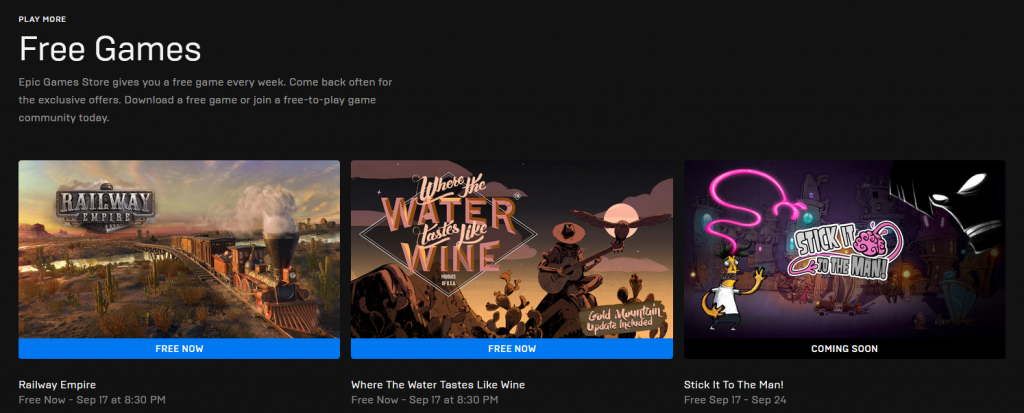 An account will be needed to download it. You can either make an Epic Games account or use existing services to sign-in.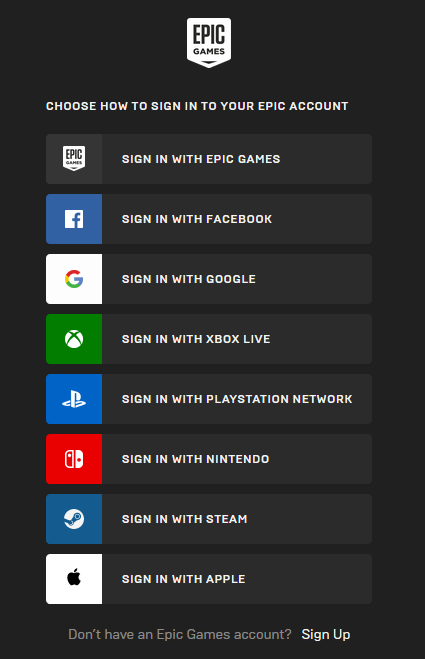 Also, you can download the Epic Games Launcher desktop client by clicking on GET EPIC GAMES and sign-in for better experience.

Select the free game to download and click on GET.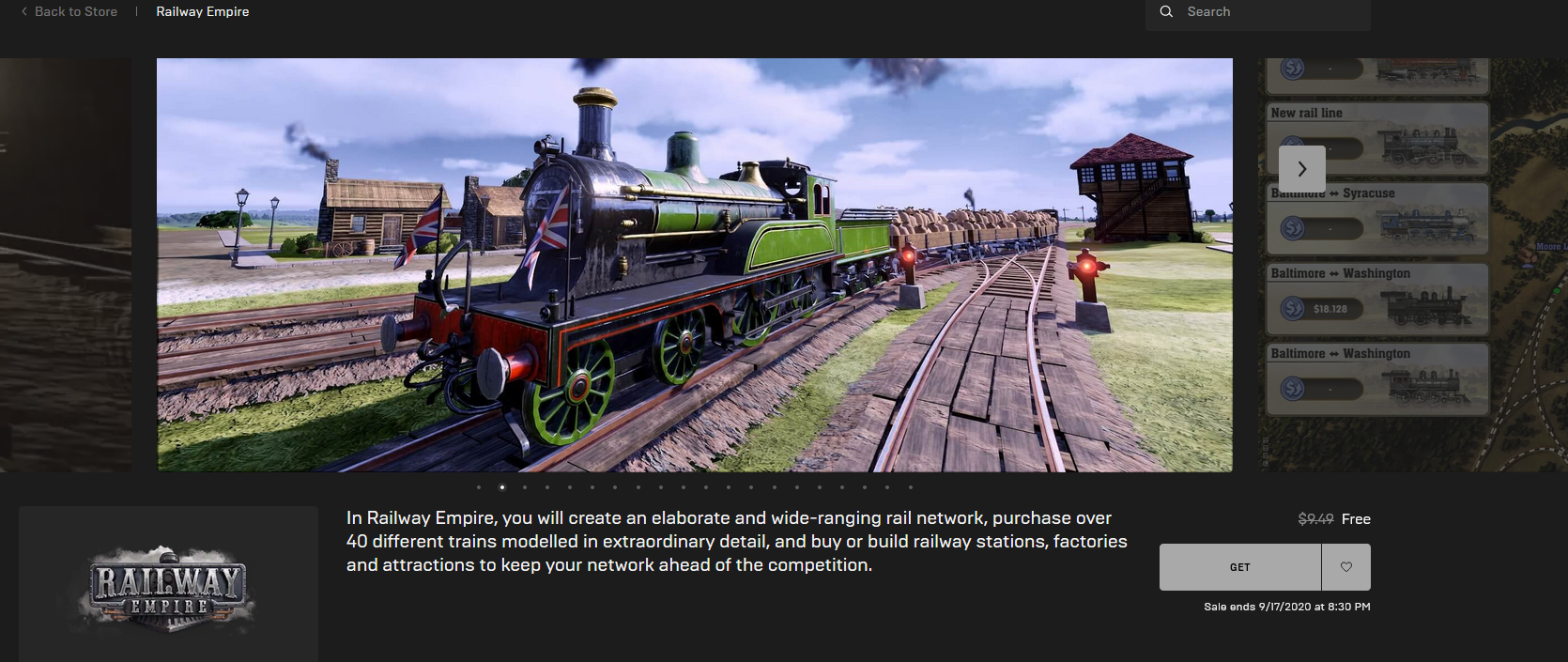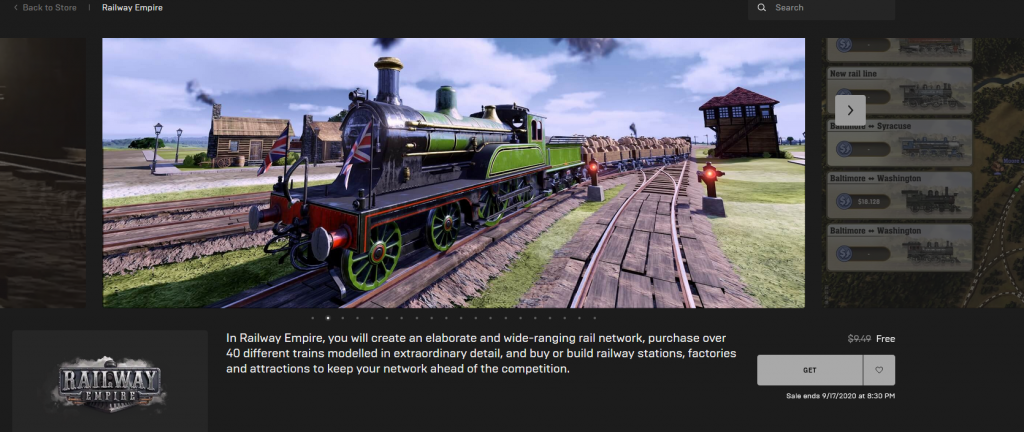 The game will now be available in your library completely free of charge.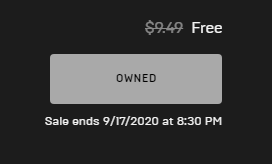 Many discounted games also go up for sale regularly.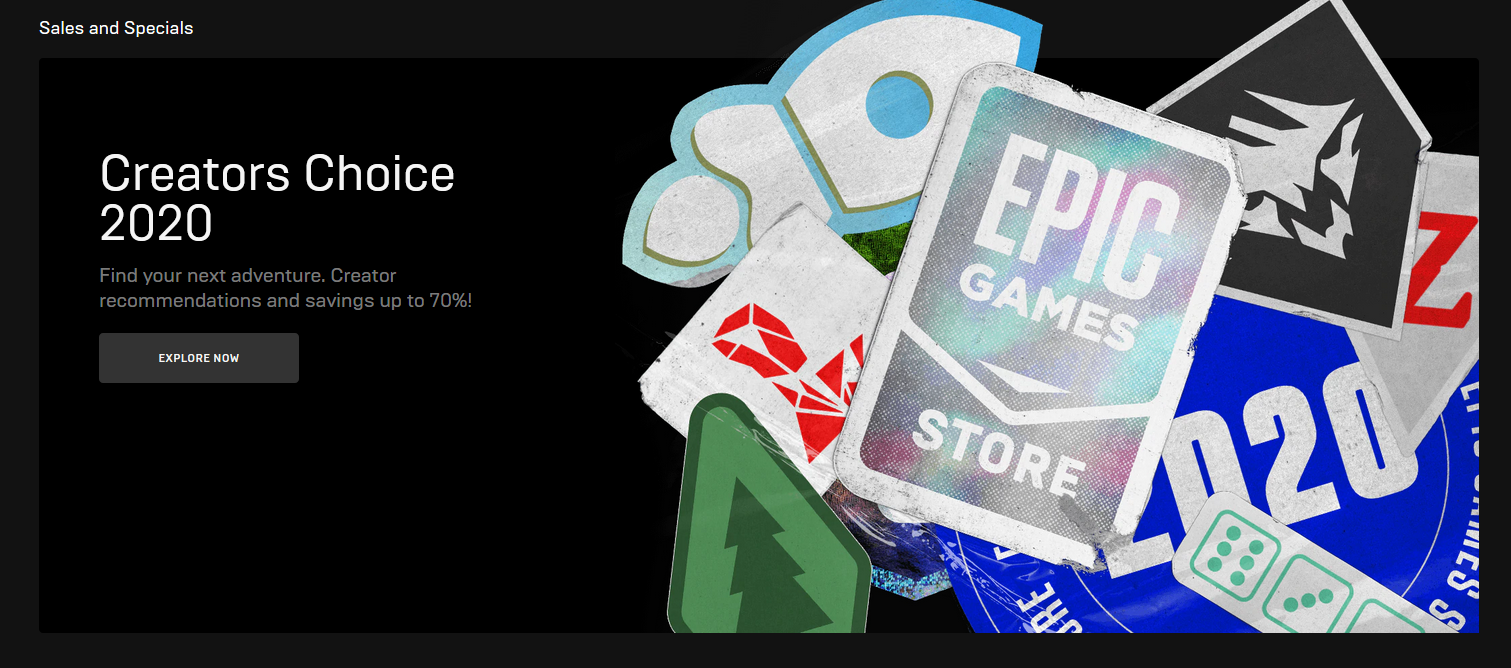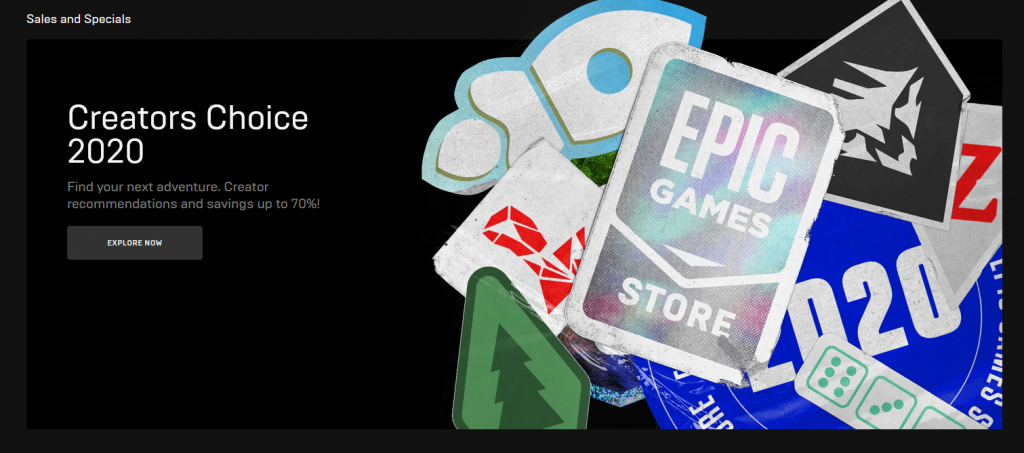 You can purchase them directly from the Epic Games store.
Happy gaming.