Everything is going mobile. In today's society, people want to do everything on their smartphone. But is that the smart move in every case?
"Betfair & PaddyPower" by Jim Makos is licensed under CC BY-ND 2.0
That issue is still debatable.
One industry where the move to mobile is becoming massive is the area of sports betting. A site can't even dare lobby for consideration as the best online sportsbook if it doesn't have a sweet mobile app to download.
Estimates are that between 80-90 percent of all sports bets in North America will be made via a mobile device within the next 5-10 years. That fact alone just exemplifies how rapidly technology is changing every aspect of the world in which we live.
There weren't even any online sportsbooks in existence until the second half of the 1990s. Three decades later, some people are ready to leave their PCs behind and go completely mobile.
Well, in some cases, this mobile mania might end up being a regrettable experience. It's quite possible that sports betting could find itself falling into this category.
While on the surface, betting with a mobile device doesn't seem to be an issue. Almost every site offers a downloadable mobile app, and more and more online betting houses are developing mobile sites that handle better than some of the unwieldy early prototypes.
That being said, there are a number of issues to take under advisement before you go all in and dump your laptop or PC in favor of an entirely mobile experience.
Is That Betting Site Mobile Friendly?
At first glance, this seems like a silly question. Of course they're going to be mobile friendly. Compatibility with mobile devices has become job one for every service industry and no site today would dare be left behind in this vital component.
That being said, having a mobile site or mobile app and having a sterling mobile site and mobile app are two completely different entities.
Exactly how much time and effort has the betting site invested in creating a mobile site that works seamlessly and operates intuitively? Is everything that you can access on the internet site via our PC just as readily available on the mobile site?
Speaking of friendly, some app stores are still a little touchy about allowing customers to download betting apps from the app stores. If you can't get the app, betting with a mobile device becomes more problematic.
When You Text, Are You All Thumbs?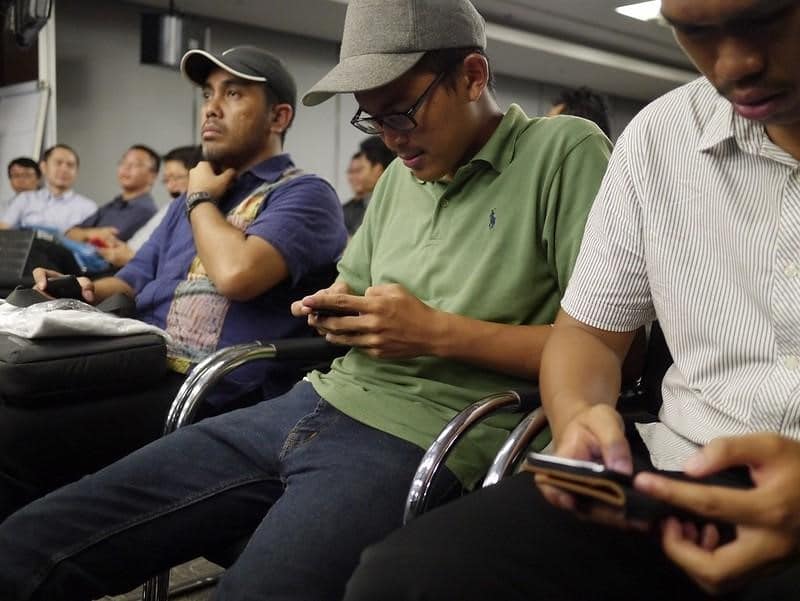 "Texting" by nSeika is licensed under CC BY 2.0
During a recent conversation with some friends about online sports betting, one fellow offered up an unusual admission. He never makes $10 wagers. He always bets $11.
That certainly seemed to be an odd number. In fact, it is an odd number.
A question immediately came to mind and it had to be asked.
Why $11?
His explanation was that when betting via his smartphone, pushing the 1 twice was so much easier than pushing the 1 followed by the 0. He chalked it up to an admission of his own level of laziness but in reality, he raises a valid point.
A point that was soon emphasized by another fellow who was part of the same discussion. He'd decided to play an upset in a tennis wager. He didn't figure the player he was going to bet could win the match but felt the player's game was good enough to take a set.
As this player opened a first-set advantage, the friend decided to make an in-play $10 wager on his smartphone on this player winning the first set. That's when things got a little too rich for his liking.
He accidentally held his thumb down on the 1 on his mobile phone too long. After punching in the zero and submitting his wager, to his horror he immediately discovered that he bet $110 on this massive underdog to win the first set of the match.
Which leads to another question. How's your eyesight?
Is that player you just bet to go first overall in the 2020 NHL entry draft consensus first overall choice Alexis Lafreniere, or was it Alex Laferriere, the 61st-ranked North American player in the draft?
Sometimes, the best reason to choose a PC over a mobile device is simply because it's easier to see.