Google Translate now has an official Chrome add-on for it. (For Firefox, there is an unofficial add-on that does the same. More details on how to use it can be found here.)
Download and install it from the Web Store here.

Once installed, it will show up next to the Chrome address bar as an icon.

Using it is simple, to translate any word or text from a web page, select it. A pop-up with the Google Translate icon will appear near it.

This will be visible only when the selected text is of a different language than the default language. Click on that icon. A small window displaying the translation of the selected text in the default language will be shown.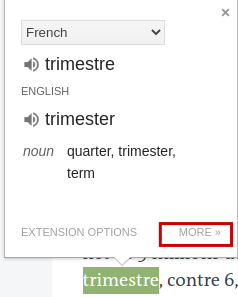 To view the translation in a new Google Translate tab, click on MORE at the bottom of this window. This will open Google Translate as usual.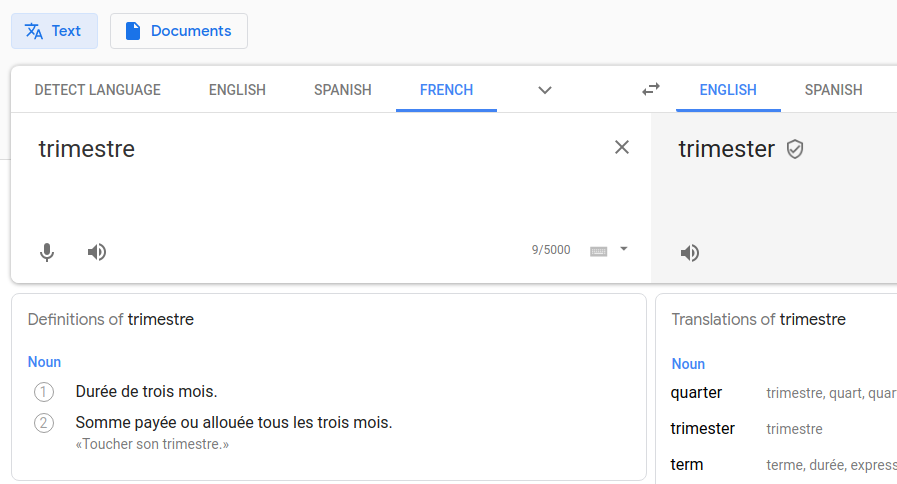 You can also directly access this by right-clicking the selected text and choosing Google Translate instead of the icon pop-up from before.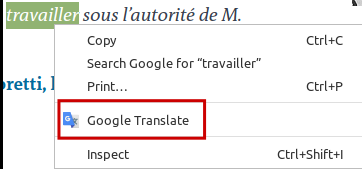 Also, you can directly input words and sentences to be translated by left-clicking on the add-on icon next to the address bar.

The translation will be displayed as before.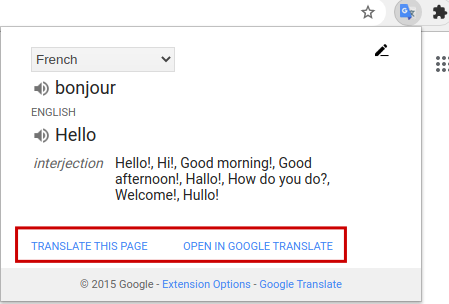 To translate an entire page, click on TRANSLATE THIS PAGE option from the bottom.
To configure different options, right-click on the add-on icon and select Options.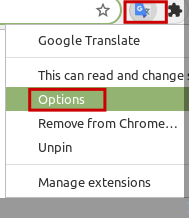 From here you can change the default or primary language as well as the display mode for the pop-up translation including turning it off completely.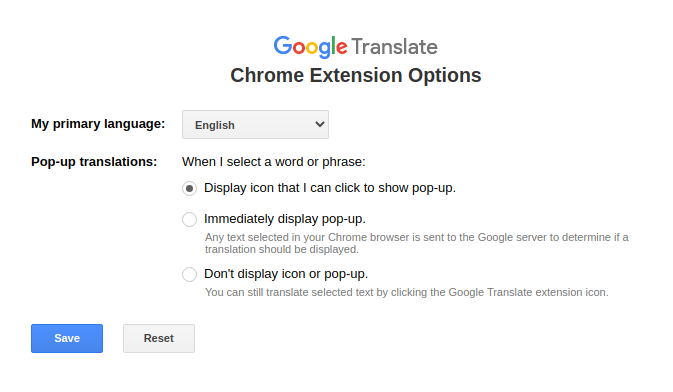 A handy add-on to have for translating specific text, web pages, or words.
Do try it out.