QuiteRSS is a lightweight Atom/RSS feed reader that makes it easy to subscribe to the latest news feed and updates from different websites.
To download and use it in Linux Mint, open the Terminal and type in:
sudo
apt
install
quiterss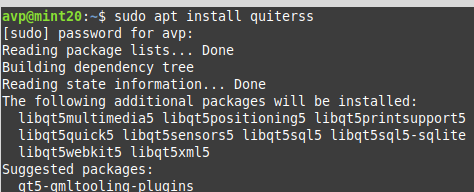 After installation, it will be available in the Accessories menu (this example uses Linux Mint 20 Xfce edition).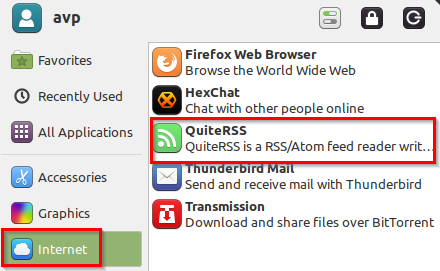 Adding feeds:
By default, QuiteRSS has it's own feed added. Subscribing and adding to feeds from other websites is simple. Click on the + sign from the main interface.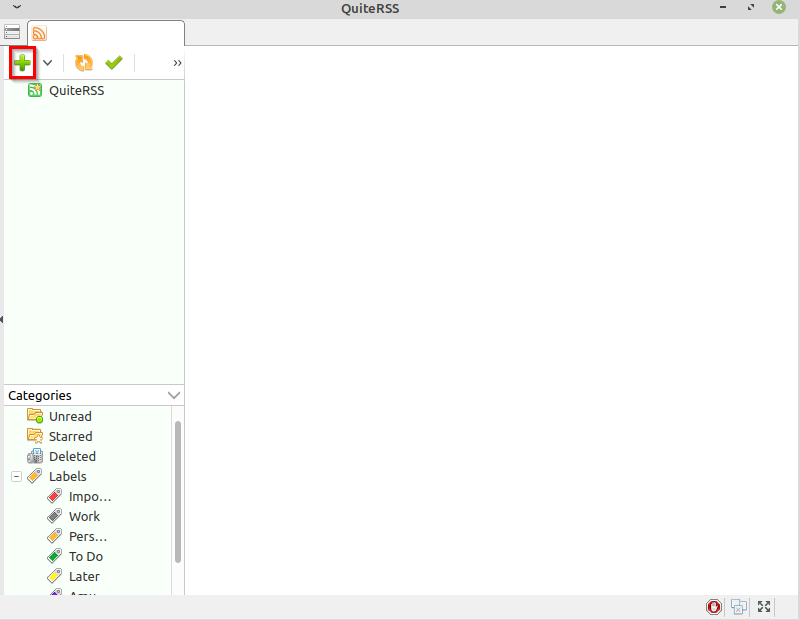 Then copy-paste the feed URL from the website (and the server credentials if it's a protected feed). Click on Next.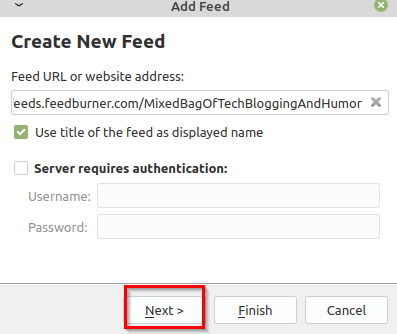 Once the feed is validated, click on Finish.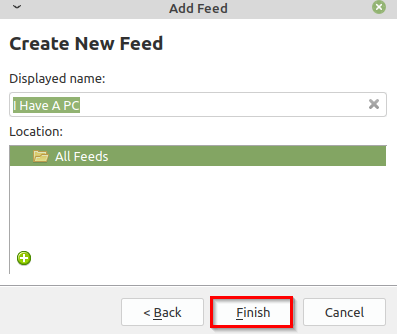 The latest feed items will now be available for the subscribed feed. The top section consists of various features like sharing feed items, labeling them, filtering the feed view and so on.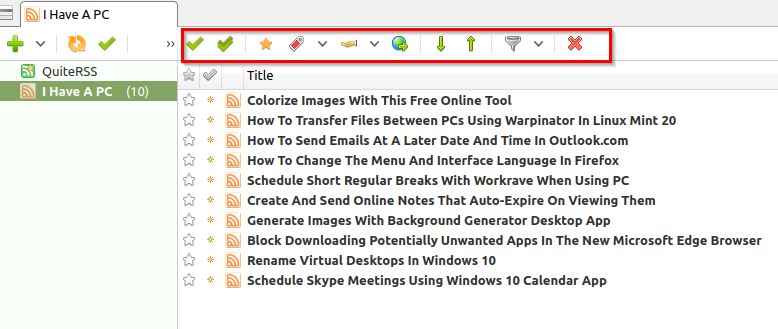 Individual feed items can be directly shared on social networks, emailed, or be printed. Select the specific feed item and then click on the down arrow next to the palm icon.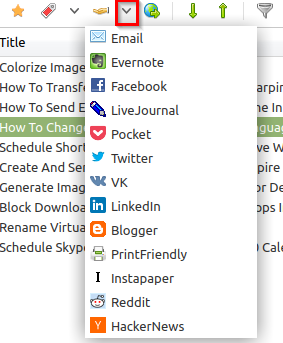 QuiteRSS also comes with an internal browser so that you can directly open the feed items as a webpage. Right-click on the specific item and select Open in Browser.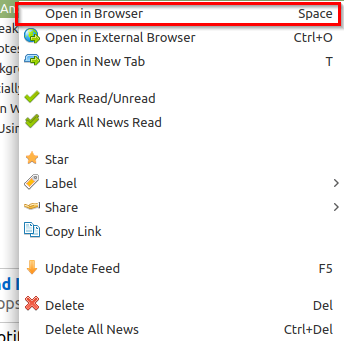 The web version will be then displayed within QuiteRSS.

The feed items can also be categorized by labeling them. Select them and then choose a label from the available categories.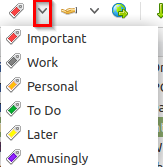 They will then be available and grouped under the chosen labels.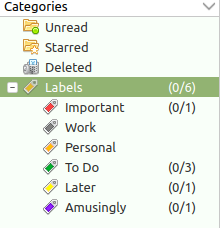 You can also filter the feed view by clicking on the down-arrow next to the funnel icon. Filters like showing only the latest feed items, or only the read/unread ones, starred/not starred ones and based on the number of days old can be set from here.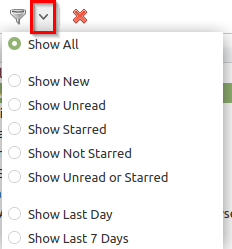 By default, QuiteRSS checks for the updates about the subscribed feeds every 10 minutes. To change this interval, right-click on the selected feed and choose Properties.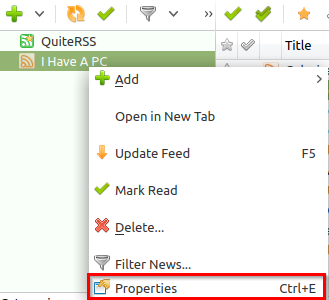 Then, change the interval settings. You can also disable the feeds to prevent from showing any more new items from here.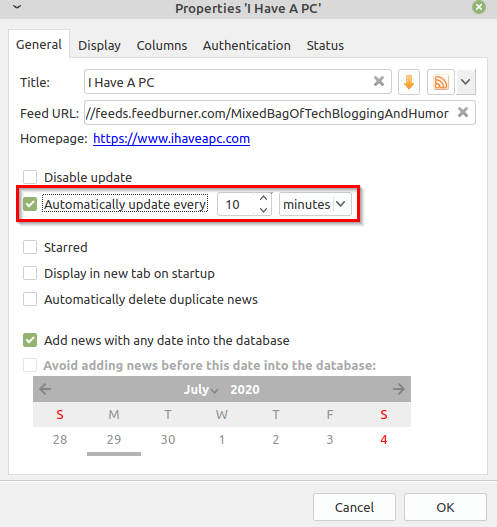 Importing and exporting feeds:
To import existing feeds from other programs like Mozilla Thunderbird, select the square icon from QuiteRSS and choose Import Feeds.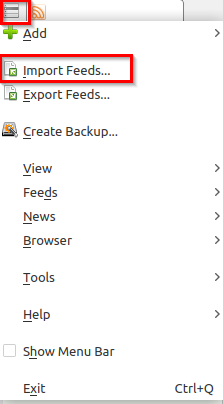 Then, add the OPML or XML files to import the feeds.

Similarly, you can also export the existing added feeds from QuiteRSS and store them or make a backup from here.
This is a simple to use feedreader for Linux Mint, do try it out.
Happy reading.