For viewing definitions and meanings of words when browsing web pages in Firefox, Dictionary Anywhere is an add-on that is useful for doing that.
Download and install it from here.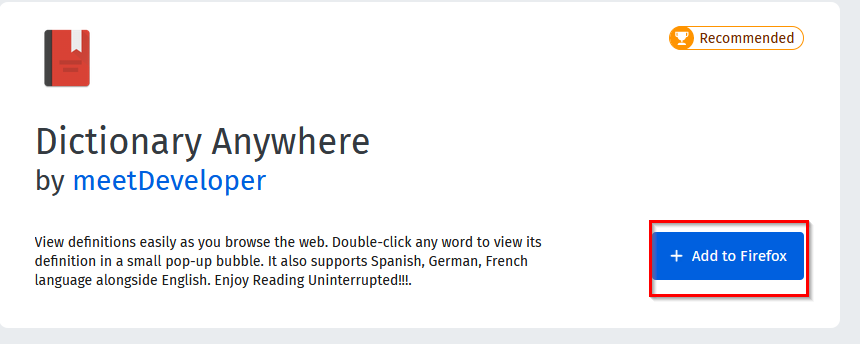 If you want to use it during private mode too, enable that option or skip.

After it is installed, simply select and double-click on the word for which definition is needed. A small pop-up will appear listing the possible meaning of it.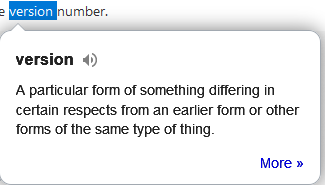 As it is a dictionary look-up add-on, you can only select specific words and not entire sentences.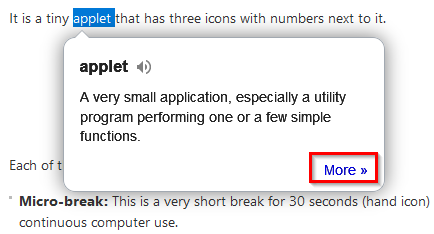 Clicking on the More option will open the definition in Google search.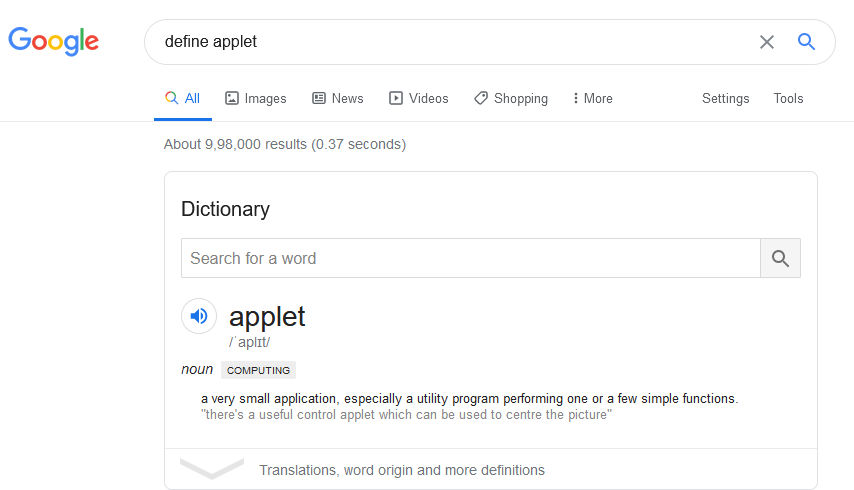 For older versions of Firefox:
One caveat when using Dictionary Anywhere in older Firefox versions like 62 and below is that you'd need to enable a setting for it. So for these versions, first type in the address bar:
Then in the search window that appears, copy-paste the following:
dom.webcomponents.shadowdom.enabled


Click on the + sign next to it and set the value as true.

For all newer versions, these changes are not needed.
Trigger key:
Dictionary Anywhere by default will show a pop-up every time a word is selected and double-clicked. So you can use a trigger key for this. What this means is that only when this key is kept pressed and then the word is double-clicked, there will be the definition pop-up window and not otherwise like the default setting.
To set a trigger key, go to the add-on options by choosing Tools > Add-ons or typing in the address bar: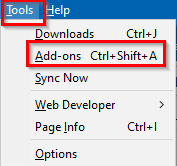 Click on the Options tab. There will be different options available to configure from here.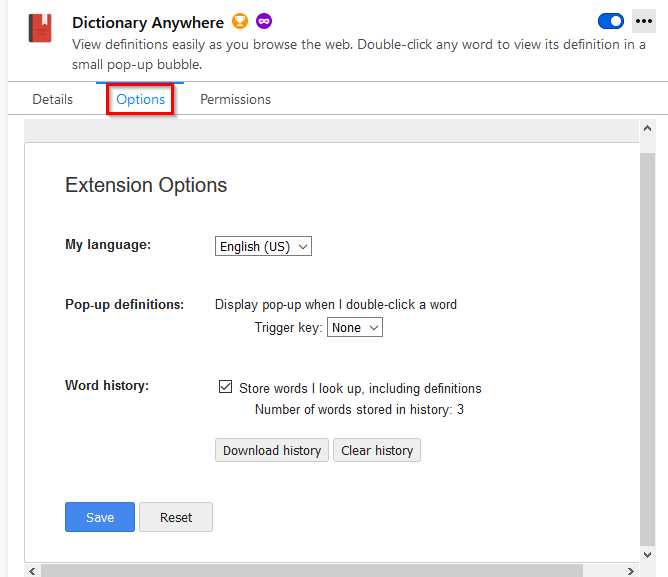 From the Pop-up definitions section, assign a trigger key (either Shift or Alt).

Click on Save to save these changes.
Language and word history options:
Also, you can change the default language from here for the add-on. English is the default language but the add-on supports other languages like French, German and Spanish.

It also keeps a list of words that were looked up and they are saved in the DictionaryAnywhere.txt file. This file can be downloaded from the Word history section by clicking Download history.


You can also clear your recent word lookup history by clicking Clear history.
This is a simple add-on for finding definitions and meanings of words in Firefox. Do try it out.
Happy reading.