Download Manager (S3) is a powerful and customizable download manager add-on for Firefox. If you want to try something other than the built-in download manager in Firefox, then this will be a good option.
Download and install it from here.

Once installed, a download icon will be visible next to the Firefox address bar. Also, files will now be directly downloaded using this add-on instead of the default Firefox download manager.

Clicking on it will show an empty window unless downloads are going on or added.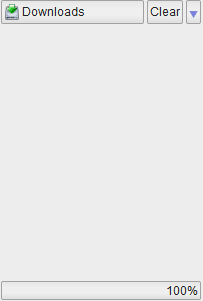 Pausing and resuming downloads:
When the files are being downloaded, you can view their progress from this window. The download speed will be displayed at the bottom of this window along with the elapsed time.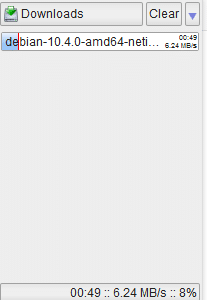 Also, right-clicking the downloads can make them pause, resume, or stop from here. You can also access the download source website or copy the URL.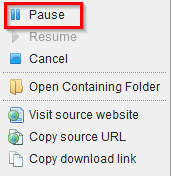 Downloading multiple files:
Download Manager (S3) supports multiple downloads. So if you have multiple download links, first click the add-on icon and left-click the Downloads button.

From there select Create new download.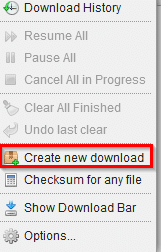 This will open a new window in which you can copy-paste the download links. Click OK to finish.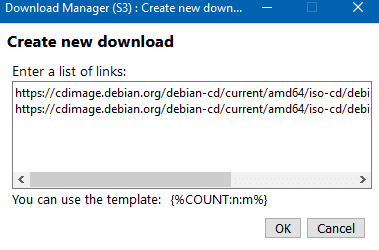 The files will now be downloaded in one go and the download progress can be tracked from the download window.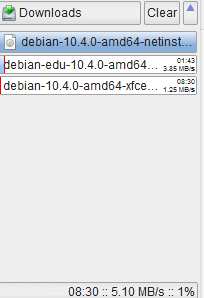 Configuring options:
To configure different options, click the Downloads button and select Options.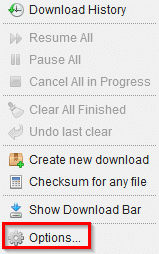 There are four main categories for this: General, Appearance, Virus Scan, and Download History.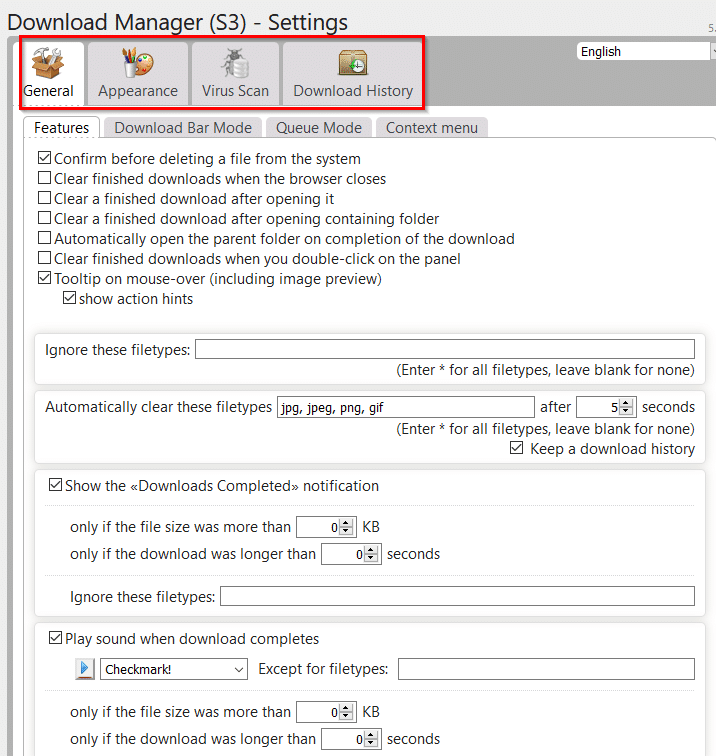 General: Over here you can choose to turn off downloads completion notifications, set hotkeys, and so on.

You can also turn off the Downloads bar that is visible by default at the bottom of the Firefox window from the Download Bar Mode section.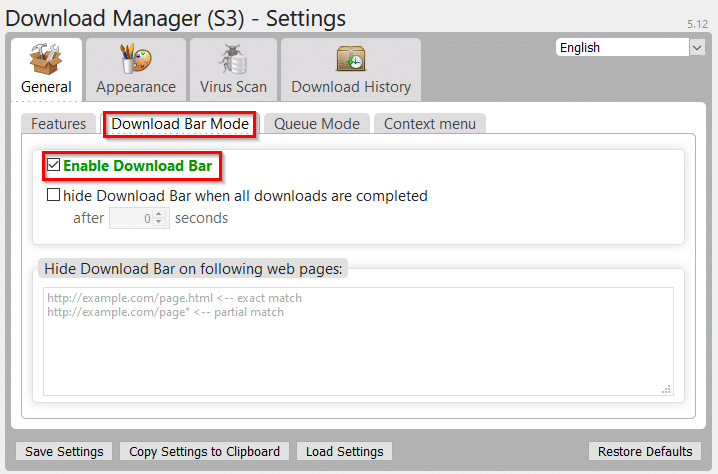 Other than that, queue options too can be changed if you want the files to be downloaded one at a time or say no more than 3 simultaneously.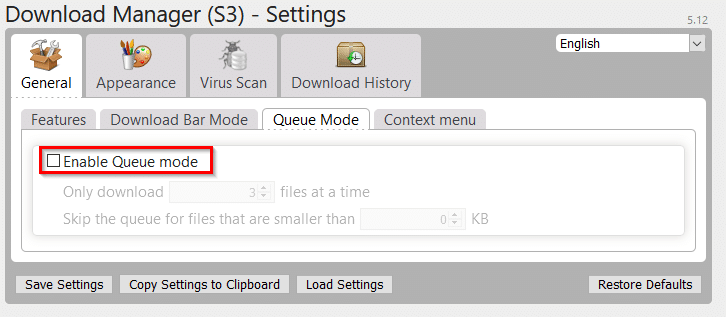 Appearance: Customize Download Manager (S3) colors and text effects from here. Colors for various items like Download Bar, Progress Bar, Text, and so on can be changed if required.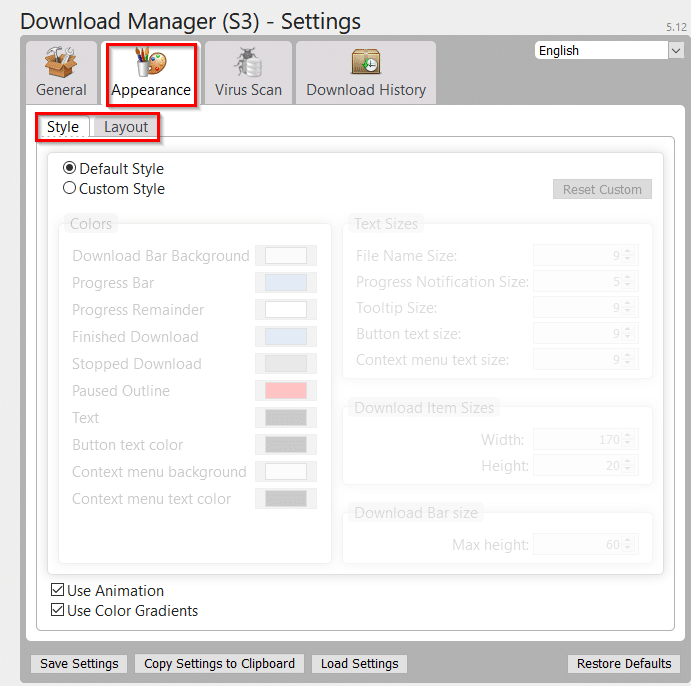 The Layout tab is for changing the orientation of the buttons of Download Manager (S3) and for changing the location of Download Bar.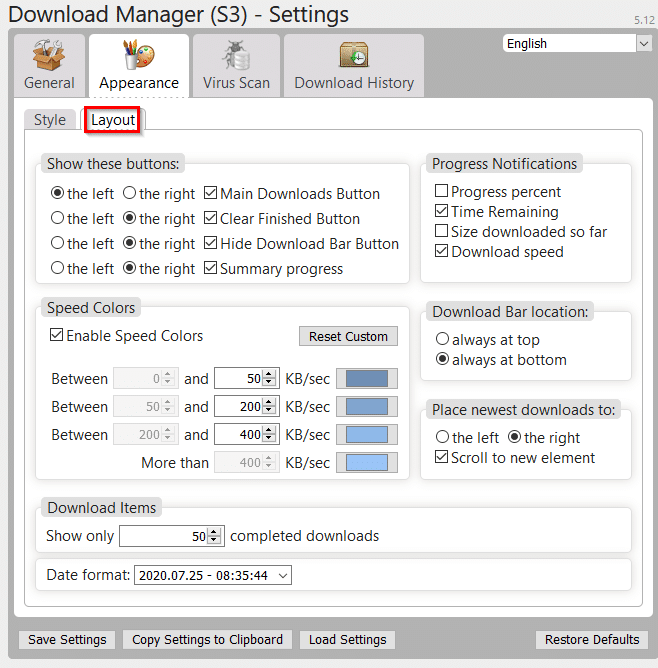 Virus Scan: A cool feature that Download Manager (S3) comes with is the built-in scan. It uses VirusTotal online service to scan for potentially harmful downloaded files.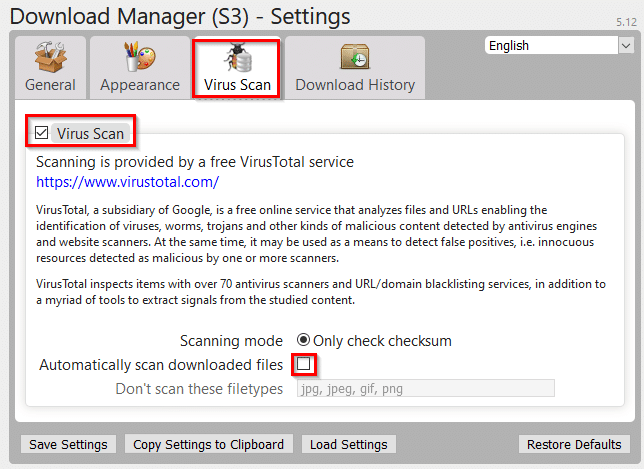 This feature can be enabled from the Virus Scan tab. You can also add exceptions of not scanning certain file types like images from here. To auto-scan, enable the tick mark next to Automatically scan downloaded files.
Download History: Buttons related to downloads can be enabled or disabled from here. You can also turn off the history of downloaded files from this section or change the number of items stored in history.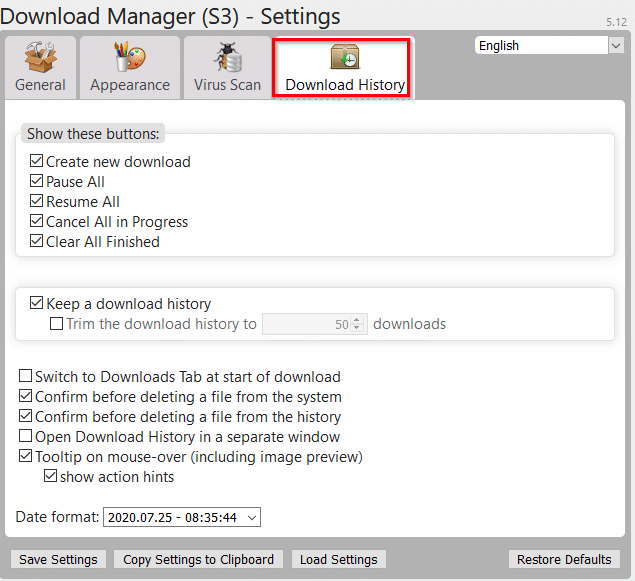 Also, you can export or import settings from the bottom of the Options page by choosing Save Settings or Load Settings.
The interface language for Download Manager (S3) can be changed from the language drop-down menu.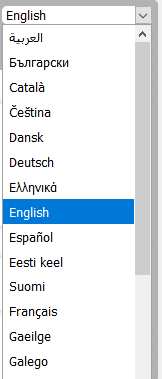 This is a lightweight and feature-rich download manager for Firefox with a simple interface. Do try it out.
Happy downloading.