Vivaldi browser has some useful features for tab management like tiled tabs. Along with this, it also has the option of adding Web Panels. These Web Panels are side tabs that you can assign to websites so that they remain open in the sidebar while browsing using the regular tabs.
Here's how to add and use them:
From the sidebar and click the + sign.

This will open an Add Web Panel window. Add the website that is to be added as a Web Panel.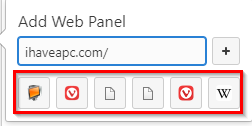 Frequently visited websites are also available from the bottom pane of this window.
Once added, click on that Web Panel to load the website as a sidebar.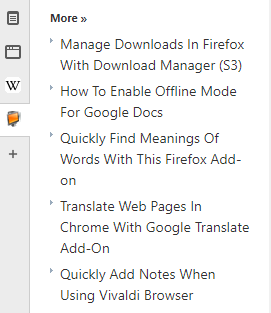 You can add different websites to each of these Web Panels and they can be added by clicking on the + sign as before from the sidebar.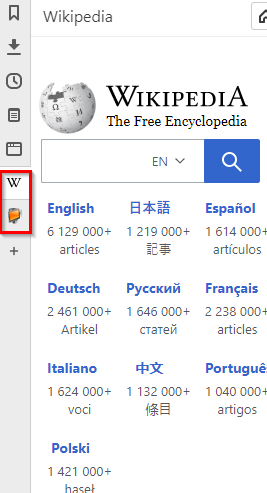 To hide the Web Panel view, left-click on it. If you'd like to switch to surfing the website in the desktop view, right-click that Web Panel and select Show Desktop Version.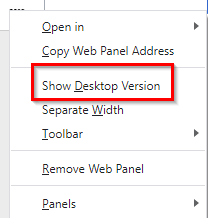 To delete it, select Remove Web Panel.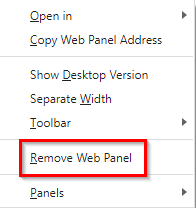 Opening Web Panel in new tabs and windows:
You can also open the sites from Web Panel in the regular tabs by right-clicking and selecting Open in and choosing either the tabs or the windows.

Also by default, the back, forward and reload buttons aren't displayed for the websites in Web Panel.

To show them, right-click that Web Panel and select Toolbar > Display All Controls.

These will now be visible.

Adding webpages as new Web Panels:
Other than that, if there is a webpage or a website that you directly would like to add, simply right-click while browsing it in the regular tab or window and choose Add Page to Web Panel.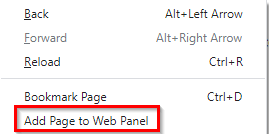 This is a useful feature to have as you can add sites to Web Panels like bookmarks but opened as a sidebar for reference while browsing other webpages in the normal view or the main window.
Happy surfing.