Skype meetings can be directly scheduled using the Calendar app in Windows 10. The attendees only need a Skype account to join and it can be done directly through a browser or with the Skype app.
Here is how:
Open the Calendar app from the Windows 10 start menu.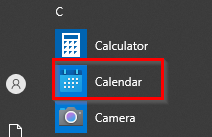 You can also search for it using the search icon from the taskbar or by using Win key +S.

Next, click on the + button to add an event in Calendar.

Fill out the meeting specifics and add the list of people for the event. Select the type as Online meeting.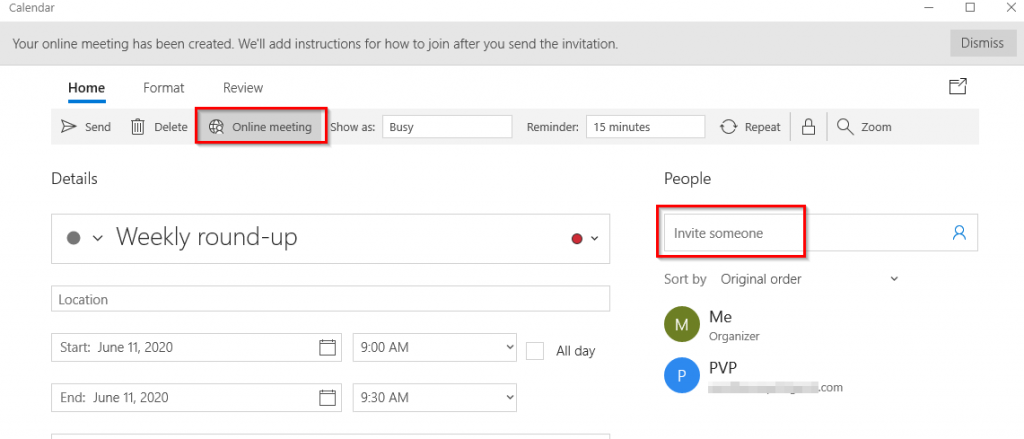 This will show a notification at the top indicating that the online meeting is created and the details for accessing it will be in the invitation which will be sent.

After the necessary details are filled, click on Send.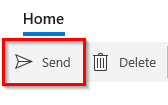 The invitees will receive the meeting invitation with a link for Join online meeting.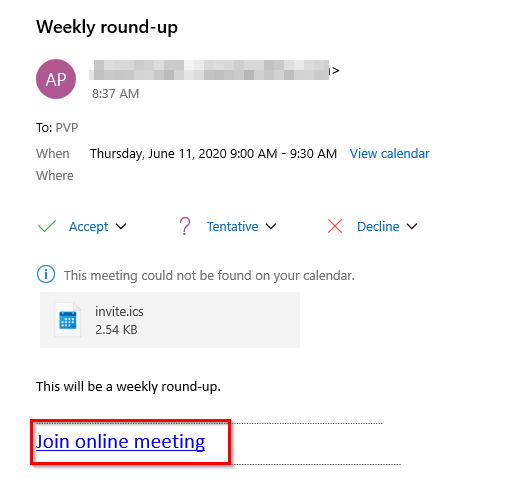 Clicking on that will launch Skype in the browser or by the app if it is installed.

All done.