Firefox interface, menu, and notifications can be viewed in different languages just like that in the Edge browser.
Here is how to change the menu and interface language in Firefox:
Go to Tools > Options.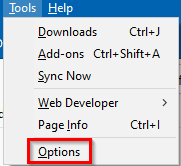 Alternatively, type in the address bar:

Scroll down to the Language section. Click on Set Alternatives to select a different language.

You can also directly search for languages by clicking on the default language drop-down menu.

This will launch the Firefox Language Settings page. Over here click on Add to add the interface language.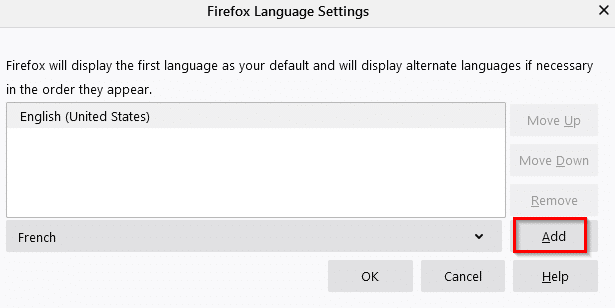 You can also change the order of languages by moving them up or down in the list. Click OK to confirm.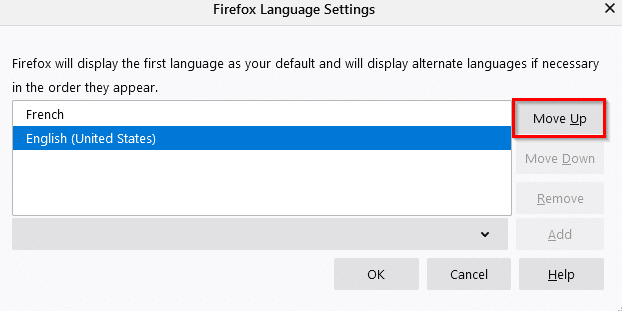 Firefox will need to be restarted for these language changes to take place. Click Apply and Restart.

Once restarted, menus, preferences, and notifications will now be displayed in the different language that was added.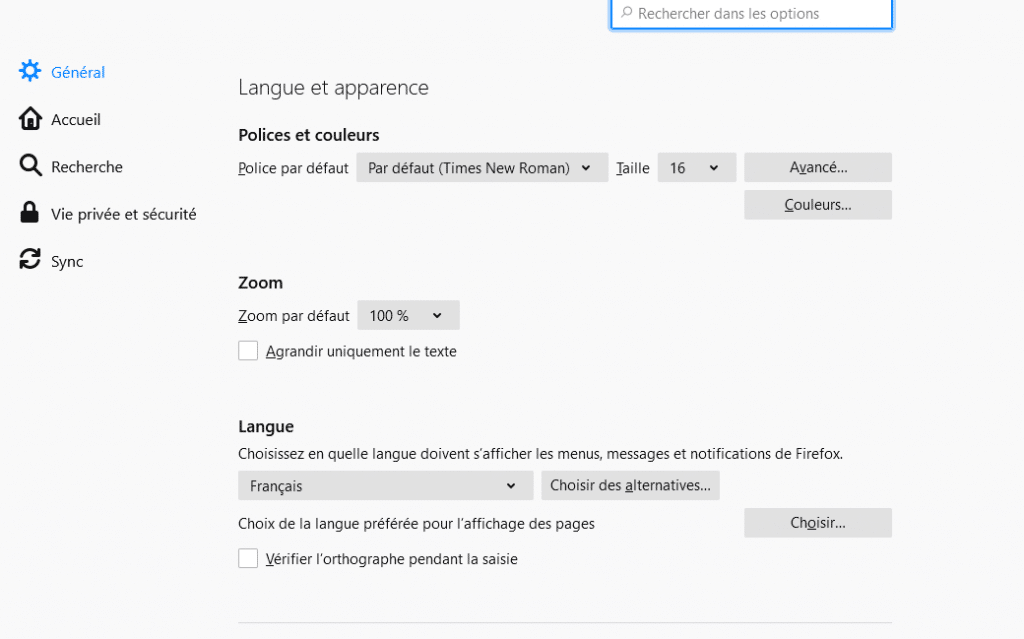 All done.