These days even looking at your lock-screen and being bombarded with notifications about the virus, riots, robberies, and accidents can cause a serious phase of anxiety. It's really not your fault, as the Hulk said in Avengers Endgame "these are confusing times!" What you can do though is make sure to get past the clutter of notifications and noise on your phone.
Now, you must be wondering how you can do that. It's quite simple. All you need to have is a trusted partner, AKA Mediacom internet and things will only get better from here. Mediacom not only brings you the fastest internet connection, but Mediacom internet pricing, is affordable and easy on the pocket as well.
Once you have a reliable internet connection at hand, you can download any of the following apps on your phone to make sure that you are relaxed and composed, even during the most stressful of times.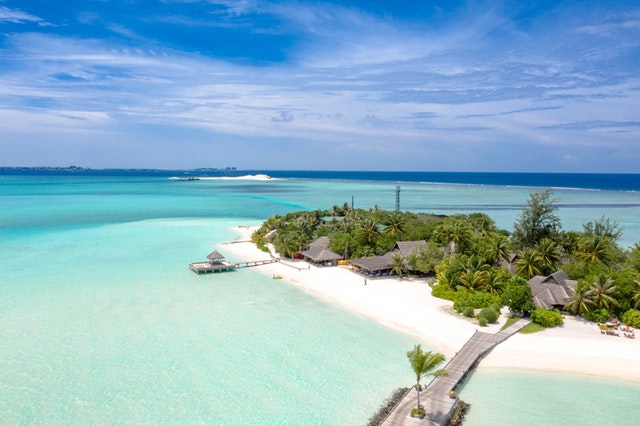 Apps That'll Help You Unwind
1. Colorfy
Almost everyone can agree that drawing and coloring is one of the most pleasant and distinct memories of their childhood. Most artists would argue that every kid is born an imaginative artist, who eventually loses their way growing up.
Well, when you are tangled with the messy plate life has served you, this app can help you reconnect with your inner artist via 1000+ pictures to color on your device. All u need is your imagination, your favorite colors and a whole lot of stress to get rid of. It's easy, fun, basic, highly therapeutic, and free!
2. Dark Noise
Even though the name sounds like Stephen King's next big title, this awesome app capitalizes on the theory of several psychologists who believe that certain noises induce the human brain to get over anxiety. The app contains a collection of noises ranging from white noise to sequential and mechanic hums, which may sound absurd when you read about it, but is quite relaxing to anyone wanting to get a good night's sleep.
The developers have gone the extra mile here by offering an extension of this app with Siri to help users plan their 'listen-sessions' and tracks.
3. Day One
Every adult has been through that phase where they (at least tried to) maintain a journal of daily events. Sure, it was relaxing and a good way to keep track of your thoughts back when writing was a thing, but honestly, how often do you write anything anymore since the digital age?
Day One is the app that is keeping the 'Dear Diary' trend very much alive by providing its users with the most interactive and diverse journal they can maintain on their smartphones.
The most basic function of the app is that it allows you to maintain a typed journal of events that is secured and can be accessed any time you want. You can add by photos, locations, weather details, and events, all linked to a journal entry because, let's face it, sometimes the best thing to relax is being able to take a trip down memory lane.
4. MindMeister
When we try to test our ability of multi-tasking with every breath we take all we'll get in return is stress, stress, and more stress. That is where MindMeister comes in. This app helps organize all the clutter of information regarding any plan/project you want to take up and organizes it in a clean and mind-mapping sort of way.
Not only this, but you can also share the mind map with coworkers and get a prompt feedback. This exercise can be so relaxing and soothing that you'll never want to use a whiteboard again.
5. Alto's Odyssey
A lot of relaxation apps out there make use of one stimulus to relax a user's mind. The stimulus can be music, visuals, puzzles, planning, etc. but when it comes to games, they use the ideal mix of all.
Alto's Odyssey does this exactly all the while unfolding a captivating tale for users that immerses them into much-needed relaxation. It's really simple, there isn't any raiding, conquest or shooting to be done here, just a single-tap control scheme and that's pretty much all that's needed.
In a Nutshell
Our brain is a muscle that needs to relax and stretch for its well-being. Sadly, most people forget that constantly working this particular muscle can lead to some irreversible health conditions such as anxiety disorders.
With nowhere to go these days and nothing but havoc happening outside your window, the only peaceful salvation the mind can get is through these relaxation apps. So, charge your phone, download these apps, and start working your way towards utter relaxation.