Stepping into a new decade means a whole new level of advancement. Technological evolvement is taking place with the speed of light if we talk about modern day gadgets. Having said that, certain advancements have also been made in category of laptops in which the focal point is users' flexibility.
With a clever adaptability and intelligent design, laptops in modern era tend to be extremely innovative. With respect to design, shape, size, portability and most importantly, price, so many options are available in the market.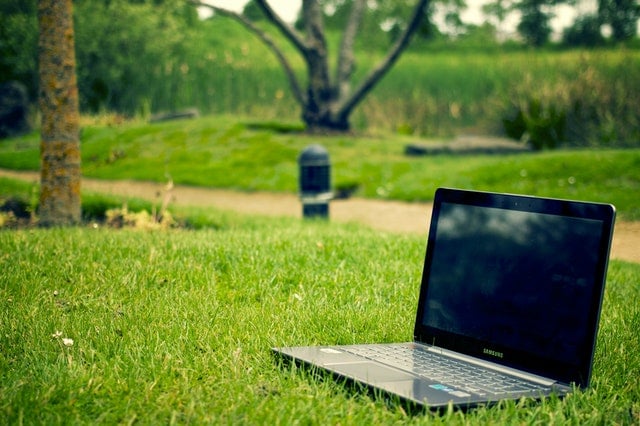 The question is how to choose that one laptop which perfectly suits your choices, meets your demands and is friendly towards your pocket. You can opt from these latest models:
Acer Premium R11 2-in-1 Chromebook
This, 2 in 1 touch screen laptop, is probably one of the sleekest models which are seemingly available. It is very much thin and light in weight which makes it super portable. Even though it can be termed as a traditional laptop, you can conveniently overlap it in tablet mode, as per your requirement.
This user friendly chromebook comes with a screen size of 11.6 inches and it has a vibrant resolution of 1366×768 pixels. To add more, the screen has 10-point multi-touch support so to make the experience flawless. Corning gorilla glass display is cherry on the top which takes care of touch screen by avoiding the scratches.
If we talk about the battery life, the R11 from Acer comprises of three-cell lithium-ion battery and 45-watt adapter and hence provides the user a good 10 hours battery life. It's long lasting battery is one of the most desired features by the users.
This super sleek model is powered by N3160 processor comprising the speed of 1.6GHz. The performance can be enhanced up to 2.24GHZ. The R11 from Acer has 4GB of RAM which has the capacity to provide the sophisticated amount of data to the CPU for processing.
One of the mandatory factors while opting for a laptop is the storage capacity. This compact model employs 32GB of flash storage and is extremely smooth to perform working on.
All these specifications make sure for this model to be in the list of best 2-in-1 laptops under $600 but that's not all! There are plenty of features which come forth as revelations when the user starts using this compact PC.
The sleek look, enough storage capacity, sharp visuals, clear graphics, high quality images, HD display and multiple connectivity options are add-ons. There are various ports in the system as well including HDMI port, one USB 2.0 port and a USB 3.0 port. There is a built-in SD card reader, Bluetooth 4.0 and 802.11ac Wi-Fi as per standard.
This model from Acer is one of our top picks.
Lenovo IdeaPad 14
Featuring next in the list of best budget 2-in-1 laptops, we have the Lenovo IdeaPad 14. The highlight of this remarkable machine is that it offers some amazing features including 3D modeling, video editing, gaming, and a lot more. It provides users with a super responsive keyboard when put in the tablet mode.
This 2 in 1 laptop comes with built-in webcam along two powerful microphones for video chatting. The cherry on top is speakers of the laptop which help in executing clear quality of audio. Portability of this model is also achieved with 0.8-inch sleek profile and weight of 3.75lbs.
If we go into further details, this laptop has 14-inches multi-touch display which definitely means the model is perfect if you want to catch up on your favorite movies or web series in high definition resolution. The dual-core processor is powerhouse of this model and executes all the functions smoothly. Lenovo IdeaPad comes with 4GB of RAM that tends to be adequate. In addition to that, 500GB of SATA HDD storage is also there so that you can feasibly store your data.
As far as the connectivity is concerned, the super adaptable model contains one USB Type-C, USB 3.0 and HDMI port hence meeting all the user requirements, providing flexible sharing with great speed.
It is a great deal if you are looking forward to experience some technological indulgence. Lenovo IdeaPad 14 is one of our leading picks in best budget 2-in-1 laptops of 2020.
ASUS TP401MA-YSO2 2-in-1 VivoBook Laptop
The ASUS TP401MA-YSO2 is jam packed with power and it's most attractive specification continues to be its cost effectiveness. More than that, the it has intel N4000 processor exploiting speeds of up to 2.6GHz and 4GB of LPDDR4 RAM. With 64GB worth of SSD storage, the PC runs on windows 10, having super responsive touch screen.
It comprises of decent storage if the user wants to keep stored data of any kind, be it photos, videos, music, documents etc. It is portable model since it has weight of 3.3lbs.
The highlight of this model is that it contains SonicMaster technology. The plus point of this technology is that it delivers super clear audio. There are various ports as well like USB 3.1 Type-C port, headphone/audio jack, one micro HDMI port, SD Card Reader and micro USB 2.0.
Fanless design technology of this 2-in-1 laptop minimizes the noise levels to the most even at full power. If you believe in multi-tasking, this the right choice for your since it can multi-task very efficiently.
After discussing the super slim design, we talk about the display. The ASUS TP401MA-YSO2 has full HD NanoEdge display featuring 178 degrees wide-view technology for a truly intensified experience. Whether you want to watch a movie or work on your assignment, there are absolutely zero distractions with ease of intelligent design and technology.
If the battery life is discussed, there is a unique SuperBattery Technology which makes the battery stay three times longer. It means if you fully charge the ASUS VivoBook, it will last all day long. What else do you need? May be a Pen stylus that is included when you purchase this laptop.
Dell Inspiron 3000
Last but most definitely, not the least, we present you Dell Inspiron 11.6-inch model. Dell has always been recognized for producing super efficient models with budget friendly cost.
There is no compromise on performance at the same time. It can be made sure when we take a look at the specifications.
Dell Inspiron has N3710 Intel Pentium processor with a base frequency of 1.6GHz which ensures smooth working. The system also provides you with 4GB of DDR3L memory and 128GB of SSD storage capacity which is enough to order your documents the way you want to.
You can store data of any sort in the adequate room allocated for memory. This 2-in-1 stylish laptop is best when it comes to multi-tasking. The laptop is sleek, think with HD touch display and a resolution of 1366×768 along with LED-backlit.
This model has Waves MaxxAudio Pro technology for providing accurate voice recognition so that Web chats have a clearly stunning quality and background noise is reduced.
All the basic ports including USB 2.0 port, USB 3.0 port, HDMI port and Micro SD card reader is found in the system which speeds up the connectivity. It also supports Bluetooth 4.0 and 802.bgn Wi-Fi. You can quickly transfer all the data and enjoy powerful computing.
There is two-cell 32 WHr battery that ensures incredible battery life up to 7hours and 42 minutes of battery life. If you don't feel like carrying charging with you, that won't be an issue.
Final Verdict:
Moving on to the crux, all of the above mentioned models of latest laptops give you an ultra efficient computing experience. The choices may vary from user to user depending on the requirements and budgets but in our opinion, if you're artist and looking for a laptop then we recommend you to go for a 2 in 1 laptop with stylus. So, the pen would help you in making drawings and sketches directly on the screen. And if you're very tight on budget then you can opt for Acer Chromebook R11.